This article first appeared in The Edge Financial Daily, on August 13, 2019.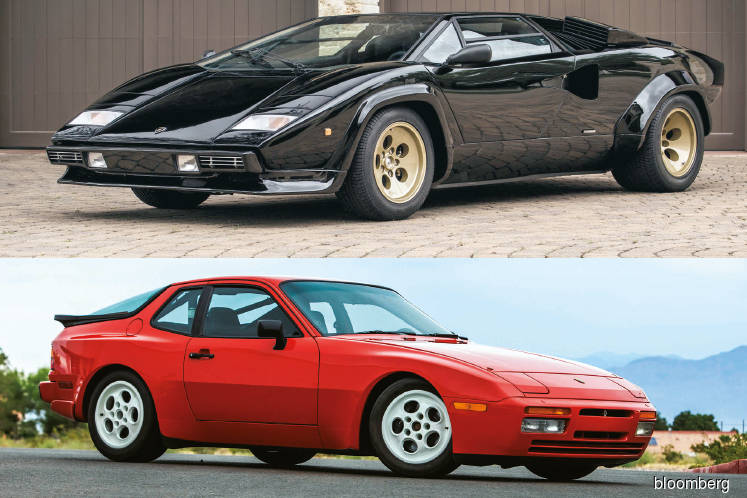 Monterey, California, is about to greet tout le monde of car society.
Billionaire collectors from Saudi Arabia will swan with Rodeo Drive real estate tycoons as they take in world debuts from Pininfarina, Pagani, Rolls-Royce, Bentley, Lotus, and Aston Martin.
They will saunter over to the white tents housing the multi-day, multimillion-dollar auctions hosted by RM Sothebys, Bonhams, and Gooding & Co, among others. The top seller will certainly likely be a 1994 McLaren F1 (estimate US$21 million [RM87.78 million] to US$23 million) or the controversial  1939 Type 64 (estimate US$20 million-plus) made for Nazi propaganda purposes by Ferdinand Porsche himself.
Auction faithful see similarly priced blue-chip vehicles such as those with every visit to the Monterey Peninsula festivities. But this year, more than any other, will showcase what has become a subtle, but persistent, shift in what some buyers want.
"Collector cars from the 1980s with a low-bid estimate of at least US$250,000 are making a comeback this year," says John Wiley, the valuation analyst for the Hagerty Price Guide. "After falling to just 12 offered in 2018, 21 are for sale this time around."
It is the standard 40-year rule that has to do with human nature that things are hot, then not, then hot again, says Jakob Greisen, vice-president of Bonhams.  
"That whole generation is becoming very exciting and sexy again, in a way," Greisen says. "Some of the racing drivers from the era are now featured in films and documentaries, and the clients that saw them as they were growing up, when these cars were new, now maybe they can afford them. It takes them back to a time they remember."
All told, Hagerty predicts US$378 million in total sales from the Monterey collector car auctions this week. That is a total spread across 1,400 vehicles on offer from six different auction companies through the Monterey peninsula leading up to the Pebble Beach Concours d'Elegance. But the smart money will keep an eye on those 80s and 90s "young-timer" cars. Here are a few of our favourites. — Bloomberg
1984 Lamborghini Countach LP500 S
Estimate: US$300,000 (RM1.25 million) to US$350,000
Offered by: RM Sothebys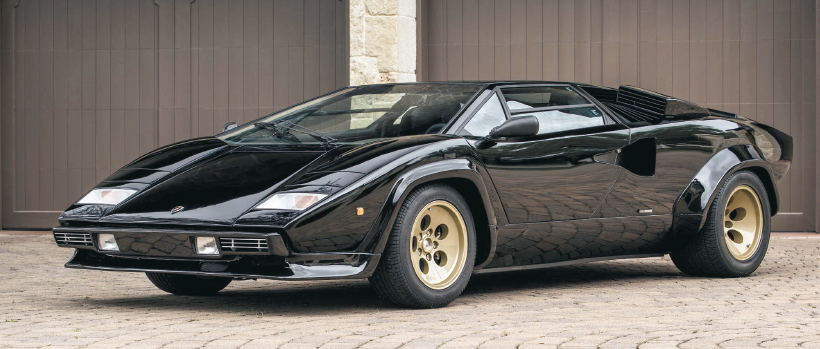 This is rare (only 321 were made) and iconic — it was created by Marcello Gandini of Bertone Design. And it was an engineering marvel, with a wide and low body style, 'scissor' doors, and a forward-placed passenger compartment to allow for the large, 375hp, V12 mid-engine. Top speed was 160mph. "In between the earliest Countach LP400s of the late 70s, and the pump-them-out 1988-1989 25th Anniversary Edition under Chrysler's ownership, the Countach in LP500 S guise was near its ideal form," says John Wiley, valuation analyst for the Hagerty Price Guide. This particular model comes with a rear wing (currently removed) and fewer than 34,000 original kilometers at the time of sale.
1987 Porsche 944 Turbo Cup
Estimate: US$90,000 (RM376,200) to US$120,000
Offered by: Bonhams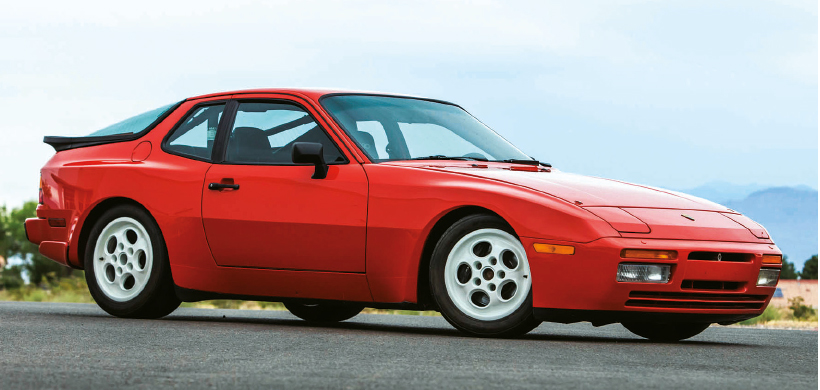 This car represents the start of a third kind of Porsche — not a road car or track car, exactly. The 270hp, five-speed, manual 944 Turbo was Porsche's vastly important first and original cup car from the customer racing department, based on the four-cylinder production model but stripped of weight-adding extras such as a sunroof and air-conditioning. Instead, it came with a harness and a roll cage. "Since most 944 Turbo Cup cars were raced when new, pristine examples are rarely seen," Wiley says. "This one could set a record."
1984 Lancia Rally 037 Stradale
Estimate: US$475,000 (RM2 million) to US$600,000
Offered by: RM Sothebys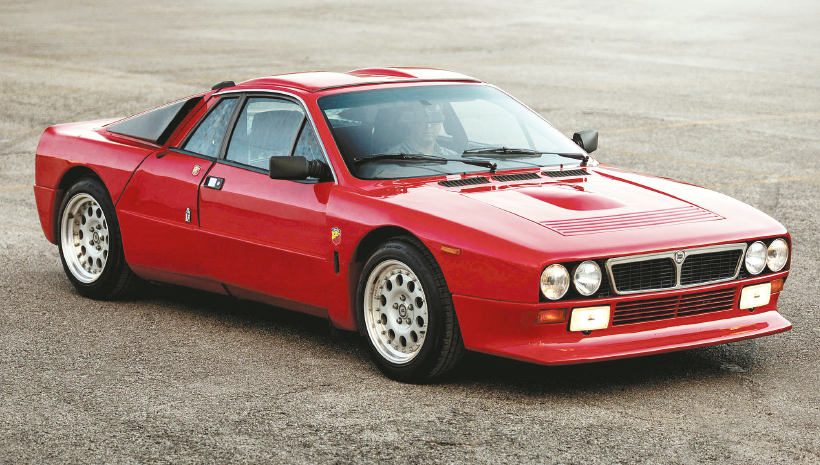 This famous and rare (one of 216) Group B stunner was developed for Lancia by Abarth and Pininfarina. It is special in part for its low miles (fewer than 6,600km from new) and the nature of its original body form, but also because of who owned it. Finished in the traditional racing Rosso Corsa red, it belonged to Giancarlo Gianetti, a legendary enthusiast and primary contributor to Lancia's racing programme. Group B cars have experienced a renaissance in recent months, with a significant Lancia selling for more than US$1 million earlier this year. It will be telling to see how this one fares in Carmel. "Almost a junior Ferrari F40, the much rarer Lancia Rally 037 Stradale has captured the attention of enthusiasts in the US," Wiley says. In January 2018, one sold for a record US$451,000; this car could beat it.
1985 Lancia Delta S4 Stradale
Estimate: US$600,000 (RM2.51 million) to US$700,000
Offered by: Gooding & Co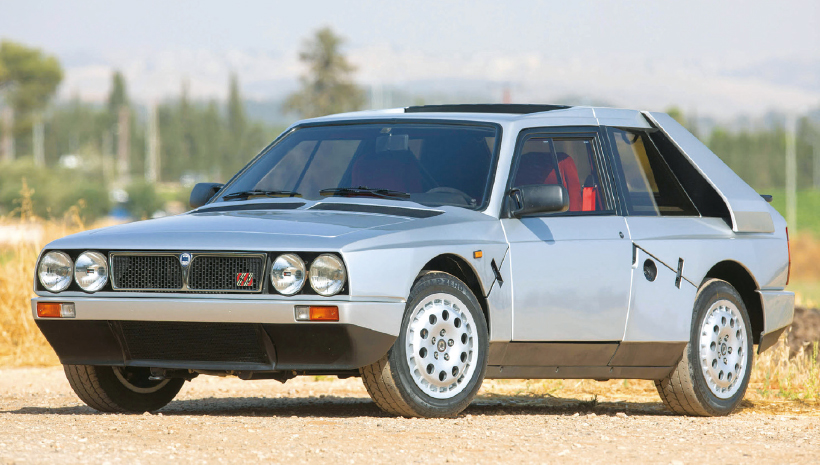 After Lancia won the World Rally Championship in 1983 with the rear-wheel-drive 037, it needed something fast to join the all-wheel-drive revolution happening in Group B. The 1985 Delta S4 was its answer. Adding a turbocharger to the already supercharged engine of the 037 gave it 300 horsepower on the small four-cylinder engine — and exemplified the arms-race nature of Group B — which was cancelled in 1986 because of safety concerns. But this car is one of the few remaining vestiges of the famously rough rally series and is expected to sell well, Wiley says. It is one of only six S4 Stradales painted in silver metallic, four of which were fitted with a red Alcantara interior, according to RM Sothebys.
1988 Mercedes-Benz 560SL
Estimate: US$45,000 (RM188,100) to US$55,000
Offered by: Bonhams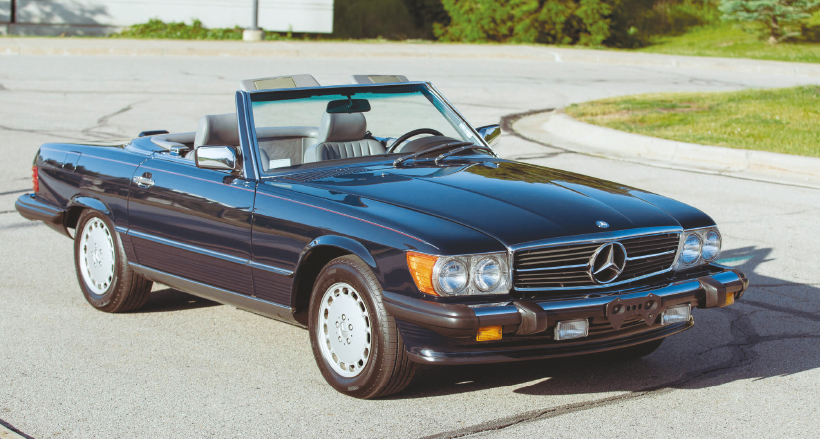 Here is an example of a car far more ubiquitous than the others on the list, and far less expensive. But it is special in its own right, as one of the longest-running Mercedes models sold; it first appeared as a 450SL in 1973 and became the 560SL in 1986. It had a long run for good reason — the 225bhp V8 engine and four-speed transmission are  reliable, even nimble. "The model got caught up in the buy-buy-buy everything SL craze a couple of years ago but values have since sobered up," Wiley says. "Nice examples in colours like Midnight Blue are now a reasonable value." This one had a single owner for more than 30 years and is in pristine condition, with fewer than 40,000 miles on it. The hard-top comes with the car as well.
1987 Aston Martin V8 Vantage 'X-Pack'
Estimate: US$375,000 (RM1.57 million) to US$475,000
Offered by: RM Sothebys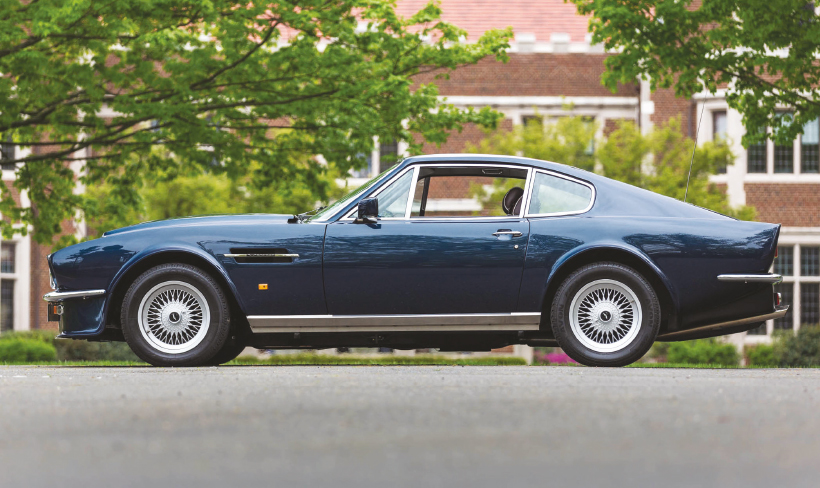 As automakers in the 80s started using turbochargers and fuel-injection in order to gain efficiency, Aston Martin did not. This car — widely considered Aston Martin's first "supercar" — has a huge 5.3 litre-engine and four massive old-school Weber carbs. Its 432bhp V8 engine could even hit 200mph. Wiley notes: "The V8 Vantage 'X-pack' became England's first 200mph supercar and is now one of the most desirable Astons from the 1980s." This one for sale is fully restored, one of just 137 built.
1988 Porsche 959 Sport
Estimate: US$2 million (RM8.36 million) to US$2.4 million
Offered by: Gooding & Co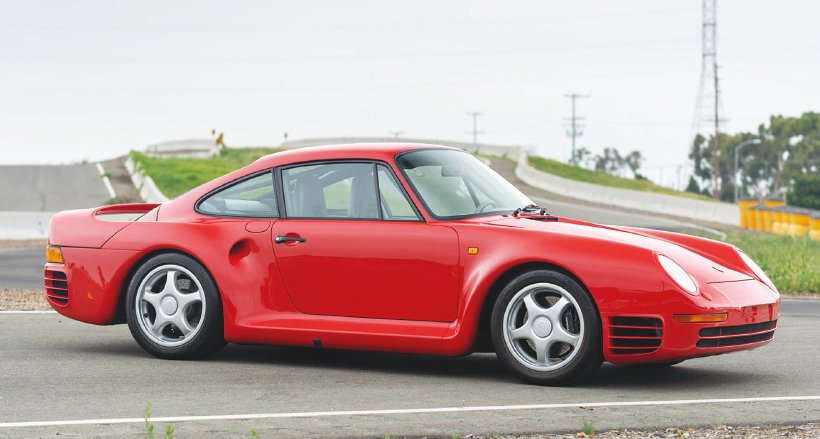 This was Porsche's attempt to build the car of the future … in the early 80s. It is special in part because of the racing heritage: In 1986, competition variants captured first and second at the Paris-Dakar Rally, and finished 1st in Class at Le Mans. It has a flat-six, 450bhp engine, a six-speed manual transmission, and came in only two colours: Guards Red and Silver. "The 959 Sport model stripped some of that tech away to save weight, and that purity has put it near the top of modern Porsche collector's wish lists," Wiley says. This is the last of only 29 US-specified models built and has fewer than 5,000 miles on it in total.
1985 Ferrari 288 GTO
Estimate: US$2.55 million (RM10.66 million) to US$2.8 million
Offered by: RM Sothebys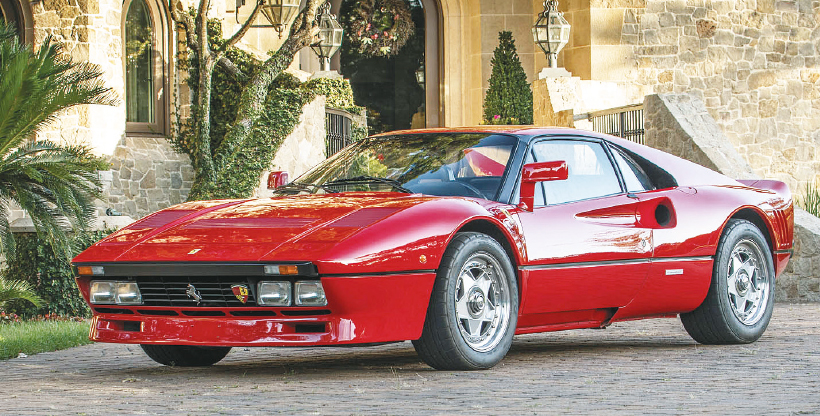 This stunning exotic has nearly twice the horsepower of its cousin, the 308 GTB, and for decades was considered the "finest sportscar Ferrari ever built", as the RM Sotheby's auction catalogue puts it. The 2.8-litre V8 engine produced a then-astounding 400hp and had a top speed of 189mph, making it the fastest road car ever produced at the time of its unveiling. It could reach 60mph from zero in 4.8 seconds. "With just 272 built, it is also the rarest of the Ferrari supercar set (288 GTO, F40, F50, Enzo, LaFerrari), so expect lots of bidding when it crosses the block," Wiley says. This was the first of its kind ever offered in Japan; it has fewer than 14,000km on it.