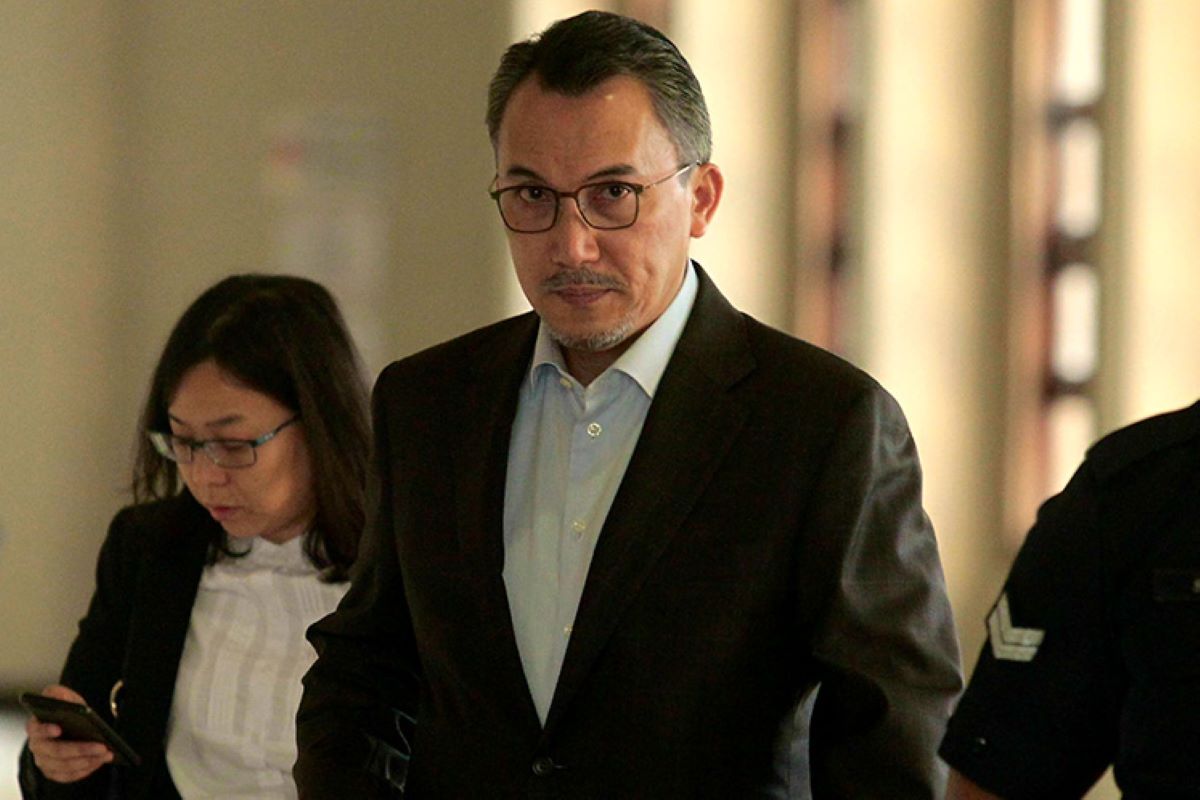 KUALA LUMPUR (March 24): Former 1Malaysia Development Bhd (1MDB) director Tan Sri Ismee Ismail said the company's previous board did not know that PetroSaudi International executives Tarek Obaid and Patrick Mahony and fugitive financier Jho Low were planning to conceal a US$500 million loss to 1MDB after they had poured US$1 billion into a joint venture company.
Testifying in the MDB trial at the High Court on Wednesday (March 24), Ismee said the board at the time did not know anything about the loss that 1MDB would have to incur.
Former premier Datuk Seri Najib Razak's lawyer, Tan Sri Shafee Abdullah, had asked Ismee about this purported loss, citing an article from June 18, 2018 edition of The Edge Malaysia weekly.
In the article, The Edge had obtained an email exchange from Mahoney, Obaid and Low about a meeting in August 2010, where the plan was for the three men to meet then Prime Minister Najib to discuss the joint venture.
In the email exchange, the three men were exchanging ideas on how to explain the situation to Najib. It was decided that they would hide from him the fact that 1MDB would have to take a US$500 million loss.
It was reported previously that 1MDB had remitted the US$1 billion to the joint venture, 1MDB PetroSaudi, on Sept 29, 2009, of which US$700 million was illegally diverted to Jho Low's company Good Star Ltd. The joint venture was on shaky grounds and Jho Low and his partners were seeking another US$500 million from 1MDB.
Replying to Shafee on Wednesday, Ismee said the then 1MDB board had the impression that the US$500 million was for an investment in the so called "Suez Project" which was an independent power producer, from PetroSaudi International for US$2.5 billion.
Shafee, however, suggested to Ismee that this was a "complete sham" in retrospect and that the money was actually a loan to the joint venture to cover up for the losses it had incurred because of Jho Low.
Shafee: Has this ever been brought up to the board, that 1MDB would incur a US$500 million loss?
Ismee: Never.
Shafee: Can you see that this is a devious scheme because Jho Low is the person seen in the email. He has agreed that they (1MDB) will take a US$500 million loss. So who is Jho Low? Can he just say that they will take the loss of 500 million?
Ismee: He is nobody.
Shafee then also asked him about an 82 million Swiss francs transaction from the US$500 million which was sent to Jho Low's company's  account.
According to Shafee, Obaid had instructed the money to be transferred to Jho Low after 1MDB had sold its stake in the joint venture company that turned 1MDB PetroSaudi Ltd into a company fully controlled by PetroSaudi International.
The US$500 million was paid on Sept 14, 2010 from AmBank to 1MDB PetroSaudi Limited (via the intermediary of JP Morgan Chase Bank via Chase Manhattan).
Shafee had previously shown the court documents where Obaid had instructed JP Morgan Chase to transfer the 82 million francs into his private accounts. Obaid had then asked his JP Morgan banker to further transfer the 82 million francs from his account to Good Star Limited's RBS Coutts bank account in Zurich, Switzerland. Good Star's beneficial owner is Jho Low.
Shafee then asked Ismee about this:
Shafee: About the 82 million, the board didn't know about this or authorise this and didn't know money would be abused in this fashion?
Ismee: Yes.
Najib, 68, is facing four charges of using his position to obtain bribes totalling RM2.3 billion from 1MDB funds and 21 charges of money laundering involving the same amount.
The trial before Justice Datuk Collin Lawrence Sequerah continues on Thursday.