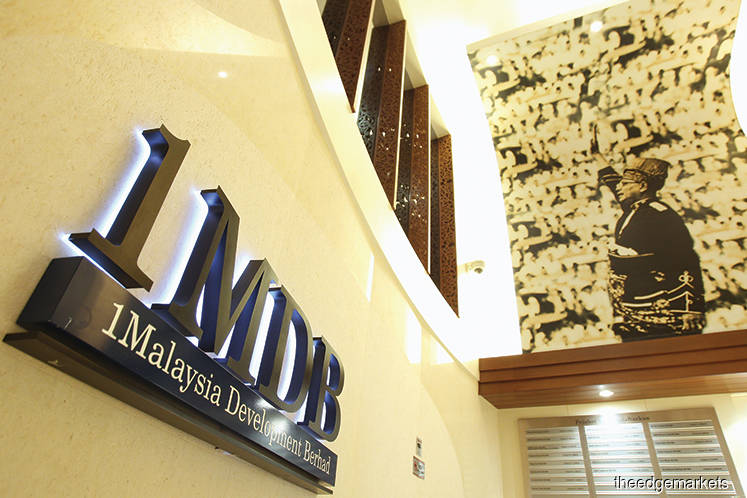 KUALA LUMPUR (Aug 13): While the Federal Court dismissed Datuk Seri Najib Razak's bid to postpone the 1Malaysia Development Bhd (1MDB) case from beginning on Monday (Aug 19), it remains unclear whether the trial will indeed commence on that date. 
This is because the prosecution in the 1MDB, or Tanore case as it also known, are only scheduled to give the witness statements to the former premier's team tomorrow (Wednesday, Aug 14). 
Under criminal law, a trial can only start 14 days after the defence receives the statements, which means the trial may well begin on Aug 29 at the earliest. Proceedings were originally slated to run from Aug 19 to the end of September this year. 
However, the apex court's five-member bench, led by Chief Justice Datuk Seri Tengku Maimun Tuan Mat, ruled they would let the High Court decide whether the case would begin on Aug 19 or otherwise.
Hence, this means it would be up to the discretion of trial judge Justice Collin Lawrence Sequerah to decide on Monday, as to when the case would begin, as both the prosecution and defence would appear before him on that day, for the court to decide. 
This is because only one criminal trial may be conducted at a time, if the accused is involved in multiple cases — as with Najib — because the accused must be present at proceedings at all times, unlike in civil cases. 
The High Court judge had earlier ruled that while he is not allowing the 1MDB case to be delayed again after granting three postponements prior, he will allow parties to appear before him if they need to defer the trial again.
Assuming the prosecution can conclude its SRC case this Friday as targeted, and Justice Mohd Nazlan Mohd Ghazali fixes another date to hear the submissions on whether the court should call the former premier to enter his defence or acquit him, this would mean Najib and his lawyers could be free to start the 1MDB case.
However, as Najib's lead counsel Tan Sri Muhammad Shafee Abdullah pointed out, his team would be burdened, as Najib is represented by the same team led by the senior lawyer in four criminal cases.
He added that it would be a stretch for his firm and lawyers to conduct the 1MDB case, and prepare submissions for the SRC case simultaneously.
In addition, Najib's legal team may also challenge the validity of former Federal Court judge Datuk Seri Gopal Sri Ram's appointment as lead prosecutor in the 1MDB case, provided they can obtain his letter of appointment.
So, here is what we think could happen on or before Aug 19:
1.    The judge may rule that the trial should proceed and ask the prosecution to give its opening statement first, before the trial starts in earnest on Aug 29.
2.    The court may rule that the trial will only start on Aug 29.
3.    The court allows the SRC trial to conclude first — this means the High Court will first wait for submissions from parties, and see if the defence will be called after the prosecution makes its case.
4.    Shafee files a legal challenge to Gopal's appointment as lead prosecutor, possibly postponing the trial.
 
Read also:
Strike three as apex court dismisses Najib's appeal to postpone 1MDB hearing