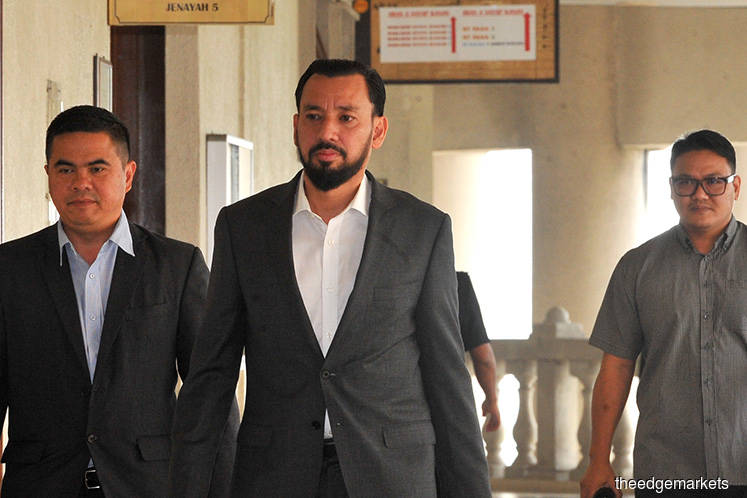 KUALA LUMPUR (Sept 18): The defence representing former premier Datuk Seri Najib Razak will continue to cross-examine his former special aide Datuk Amhari Efendi Nazaruddin as the 1Malaysia Development Bhd-Tanore (1MDB-Tanore) trial enters its ninth day today.
Yesterday, the defence debunked Amhari's assertion that 1MDB precursor Terengganu Investment Authority (TIA) was Najib's brainchild, as it proved that it was mooted in late 2008 by the Terengganu Sultan, Sultan Mizan Zainal Abidin, who was then the 13th Yang di-Pertuan Agong.
The defence also showed that the deal to issue the RM5 billion bond for TIA went sour on May 22, 2009 when the bond was issued earlier without getting the go-ahead from the Terengganu government and Terengganu Menteri Besar Incorporated, which was then the golden shareholder of TIA.
The deal resulted in the sacking of TIA CEO Datuk Shahrol Azral Ibrahim Halmi later that month, but he was somehow reappointed to the post and the bond continued to be issued by AmInvestment Bank Bhd.
Shahrol on June 25, 2009 sent a letter to Najib suggesting the PM and Finance Minister take over TIA following the conundrum with Terengganu and rename it Malaysia Development Bhd.
The defence also tried to illustrate how fugitive businessman Low Taek Jho, the designated TIA adviser, had suggested various corporate giant names to be part of TIA and the TIA foundation, which was chaired by Sultan Mizan.
It remains uncertain whether Najib's lead counsel Tan Sri Muhammad Shafee Abdullah could conclude his cross-examination of Amhari or we will see the prosecution re-examine the eighth prosecution witness.
The trial continues today in front of Justice Sequerah, and will be reported by The Edge live.
Users of The Edge Markets app may tap here to access the live report.