This article first appeared in The Edge Malaysia Weekly, on June 20, 2022 - June 26, 2022.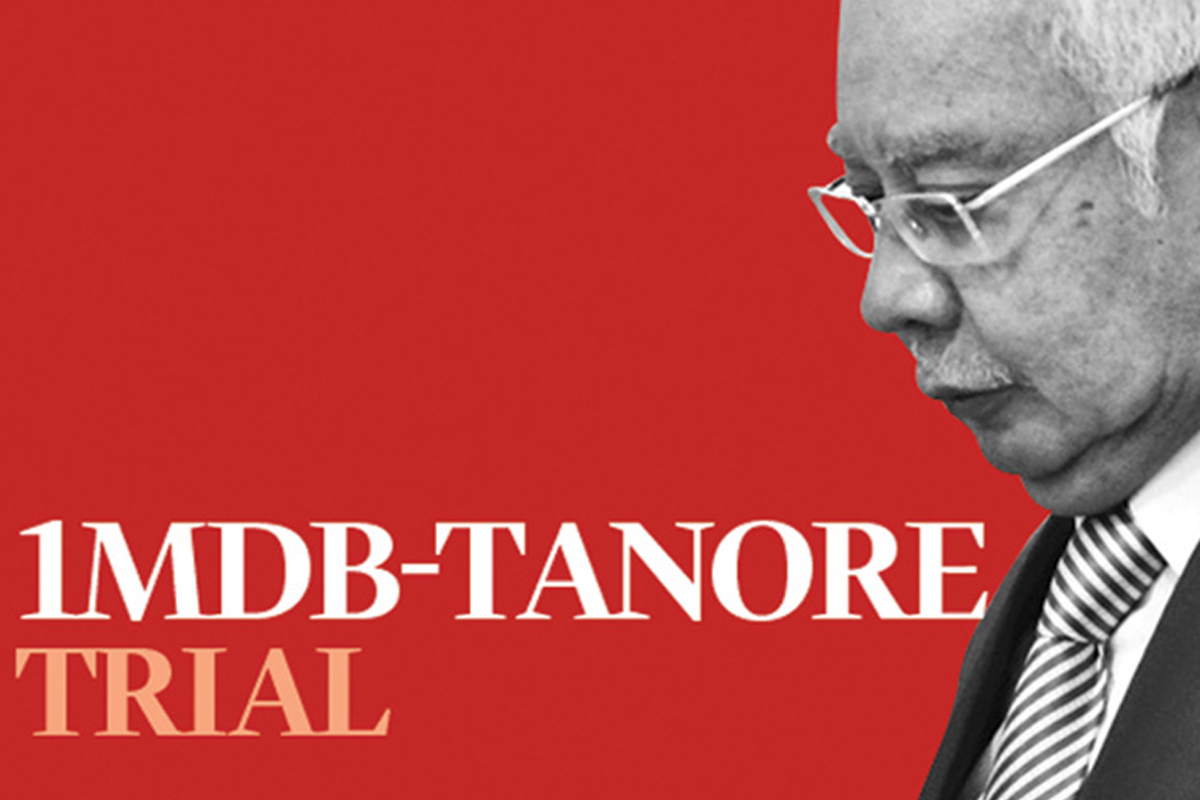 NOT many civil servants appeared to be concerned that debt-laden 1Malaysia Development Bhd (1MDB) was already falling into the abyss in 2013, only a few years after it was established.
Datuk Siti Zauyah Mohd Desa seemed to be one of the exceptions, as she had warned that Malaysia had never defaulted on a loan repayment and that even defaulting on a "low threshold" repayment of US$50 million would portray the country as bankrupt, never mind the colossal repayments needed for a US$3 billion loan that 1MDB was proposing to raise and be effectively backed by a government guarantee (GG).
Now retired, the former deputy secretary-general at the Ministry of Finance (MoF) told the court last week that then prime minister Datuk Seri Najib Razak had ultimately agreed to the state-owned strategic investment company's request for a government guarantee and that her department likely would not have agreed to it had it been consulted. She indicated that a letter of comfort (LOC) for the loan would have already been pushing the envelope, never mind a letter of support (LOS) or a government guarantee.
She detailed in court how, despite her department's reservations, the LOC for 1MDB's US$3 billion bond issuance had morphed into a more concrete government guarantee, with dire consequences for Malaysia.
In March, Finance Minister Tengku Datuk Seri Zafrul Aziz told the Dewan Rakyat that the government had repaid RM13.3 billion and still had a shortfall of RM17 billion in order to settle 1MDB's outstanding principal and interest payments of RM38.8 billion, to be paid from 2023 to 2039.
 Testifying as the prosecution's 26th witness in the ongoing 1MDB-Tanore trial, Siti Zauyah, who was then with the loans management, financial market and actuarial division (BPKA), said it began with a Jan 15, 2013, letter from 1MDB to Najib regarding a US$6 billion strategic acquisition joint-venture (JV) fund between 1MDB and Aabar Investment PJS ostensibly for the development of the Tun Razak Exchange in Kuala Lumpur.
Aabar's participation in the JV was purportedly supported by International Petroleum Investment Company (IPIC), while it was proposed that 1MDB's investment in the JV be backed by MoF.
In the letter, Najib had scribbled: "Irwan, please deal with matter immediately (sila uruskan perkara dengan segera)." Tan Sri Mohd Irwan Serigar Abdullah was then secretary-general of the Treasury.
Instructed by Irwan to follow up on the matter, Siti Zauyah sought advice on a draft LOC for 1MDB from the Treasury's legal department.
As per its previous JVs, this was to be another rushed JV as it needed to be finalised by early February, in line with a visit by Abu Dhabi crown prince Sheikh Mohamed bin Zayed Al Nahyan.
MoF's stance at the time was to issue an LOC only for "moral responsibility". It did not intend to issue any other form of guarantee by the government.
As secretary-general of the Treasury, Irwan agreed to issue a type of guarantee in the form of an LOC, as requested by Goldman Sachs, which had been given the mandate to raise US$3 billion for 1MDB.
Siti Zauyah said it was within the purview of the Treasury's secretary-general to determine the type of guarantee given, be it a GG, an LOS or LOC. She clarified that a GG is an outright guarantee, where the government would have to bear the repayment of the loan and interest in the event that the company failed to repay the loan.
An LOS appears to be an indirect guarantee, where the parent company would have to settle the debt obligation if the company failed to repay the loan. And if the holding company failed to do so, then the government would be held accountable for the loan.
'1MDB wanted LOS to look more like an actual guarantee'
However, the LOC was not to Goldman's satisfaction. Through 1MDB, it sought to change the letter from an LOC to an LOS that was legally binding, as it feared the deal would be unbankable without a government undertaking and the loan would not be realised.
"The LOS that 1MDB wanted looked more like an actual government guarantee for the loan issuance," Siti Zauyah told the court. Following discussions with the "top management" (pihak pengurusan tertinggi), she was instructed that MoF needed to comply with Goldman Sachs' request to realise the joint venture.
In any event, she said, her department could do very little as 1MDB was not very cooperative and would invariably bypass the department for approval. For instance, if there were any difficulties or questions from MoF regarding the LOS, 1MDB would deal directly with the Prime Minister's Office, even when the company technically fell under the purview of Minister of Finance Inc (MoF Inc).
On Feb 20, 2013, the cabinet agreed that MoF Inc would issue an LOS for the loan. MoF Inc is a corporate body established under the Minister of Finance (Incorporation) Act 1957. The Act provides MoF Inc with the authority to enter into contracts, acquisitions, purchases, possessions and holdings and to maintain tangible and intangible assets.
In a subsequent meeting on March 4, Goldman — represented by Tim Leissner — suggested that the Malaysian government, and not MoF Inc, issue the LOS as the aforementioned LOS agreed to by the cabinet may not be "bankable".
Siti Zauyah's division received instructions from Irwan a few days later to lower the guarantee to US$3 billion, from US$6 billion. To her understanding, this was so that the contingent liability risk could be shared equally between 1MDB and Aabar in the JV.
Subsequently, her division prepared documents for an LOS to be issued by MoF, which was agreed to by cabinet on March 13. The LOS was issued the following day.
Siti Zauyah said that, in preparing memoranda on the amended LOS for Irwan and Najib, her division had highlighted options or suggestions after taking into account the risk that would be borne by the government if it accepted all of the terms submitted by Goldman.
She pointed out that the government had never defaulted on a loan repayment, and if there were any default in the range of US$50 million — considered a low threshold — it would indirectly indicate that Malaysia was in financial trouble and would be considered bankrupt.
Siti Zauyah said 1MDB had indeed failed to make the loan repayments and, as a result, the government had to bear these obligations based on the LOS that had been issued by the government and signed by Najib in 2013. She added that after the LOS in 2013, MoF did not issue any guarantees for 1MDB.