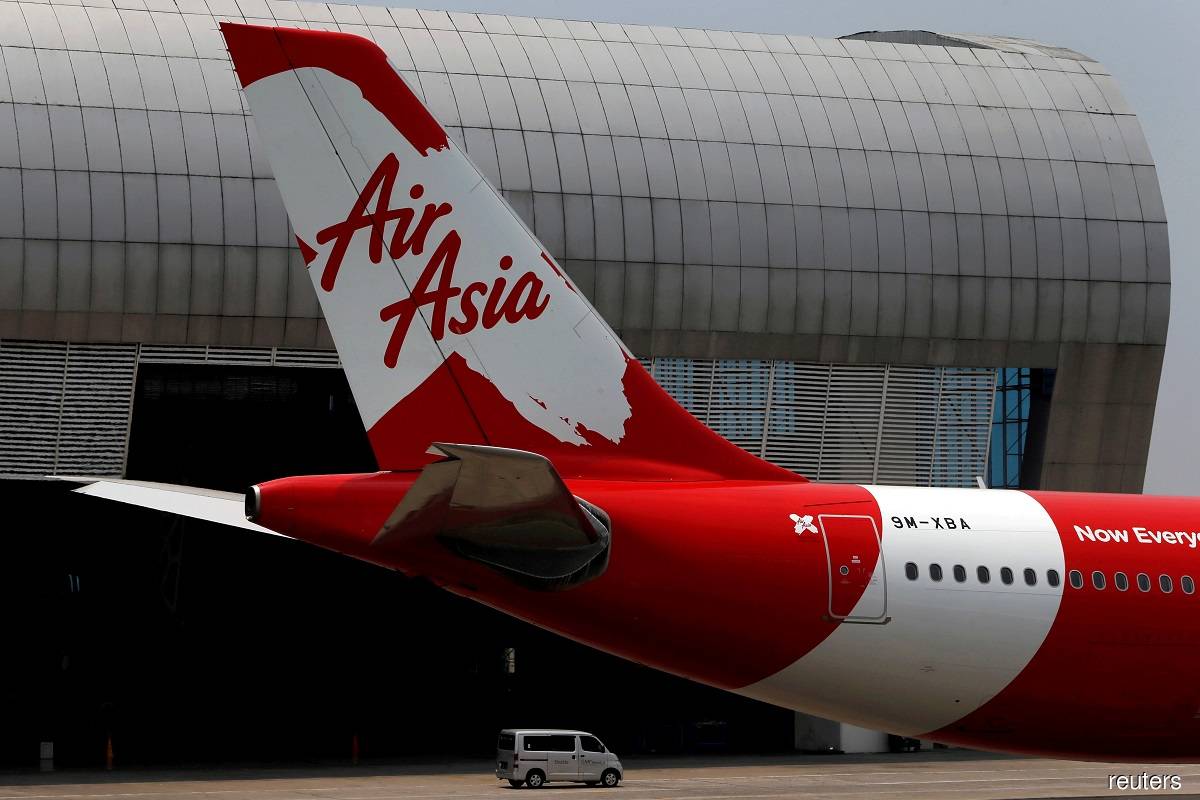 KUALA LUMPUR (Sept 27): AirAsia X Bhd (AAX), which is in the midst of its debt restructuring exercise, booked its biggest quarterly net loss of RM24.63 billion for the April-June 2021 period on provision for the amount payable to creditors. It posted a net loss of RM5.67 billion in the January-March 2021 quarter, while its net loss stood at RM305.24 million in the quarter ended June 30, 2020.
The low-cost long-haul affiliate of AirAsia Group Bhd made a provision of RM23.7 billion for the amount payable to creditors where the carrier is in default under the terms of the contract.
"It should be highlighted that the contractual liabilities for which the provision is made will be waived upon a successful completion of the proposed debt restructuring exercise," AAX said in a bourse filing on Monday.
Revenue fell 21% to RM72.26 million for the April-June 2021 period compared with RM91.44 million a year ago.
The carrier is in the midst of restructuring RM63.5 billion of debts to unsecured creditors to be reconstituted into an acknowledgement of indebtedness by AAX for a principal amount of up to RM200 million.
It has received an extension until March 2022 for the restraining order on 15 of its creditors over the restructuring and to convene a creditors' meeting, with an order to report back to the High Court on the progress in mid-December this year.
"The company continues to make good progress in negotiations with its creditors and hopes to hold the meeting by the end of October 2021," it said.
Minus the provision, AAX made a loss before interest, taxes, depreciation and amortisation (LBITDA) of RM58.16 million, on revenue of RM72.26 million, its filing showed.
Added with the massive provision in the quarter, AAX saw net loss come in at RM31.63 billion on revenue of RM1.24 billion as it closed the 18-month period ended June 30, 2021. Minus the provision, the group''s LBITDA came in at RM411.99 million. The carrier has changed its financial year end to June 30, 2021 from Dec 31, 2020.
AAX shares closed up half a sen or 5.88% at nine sen on Monday, valuing the carrier at RM352.59 million.