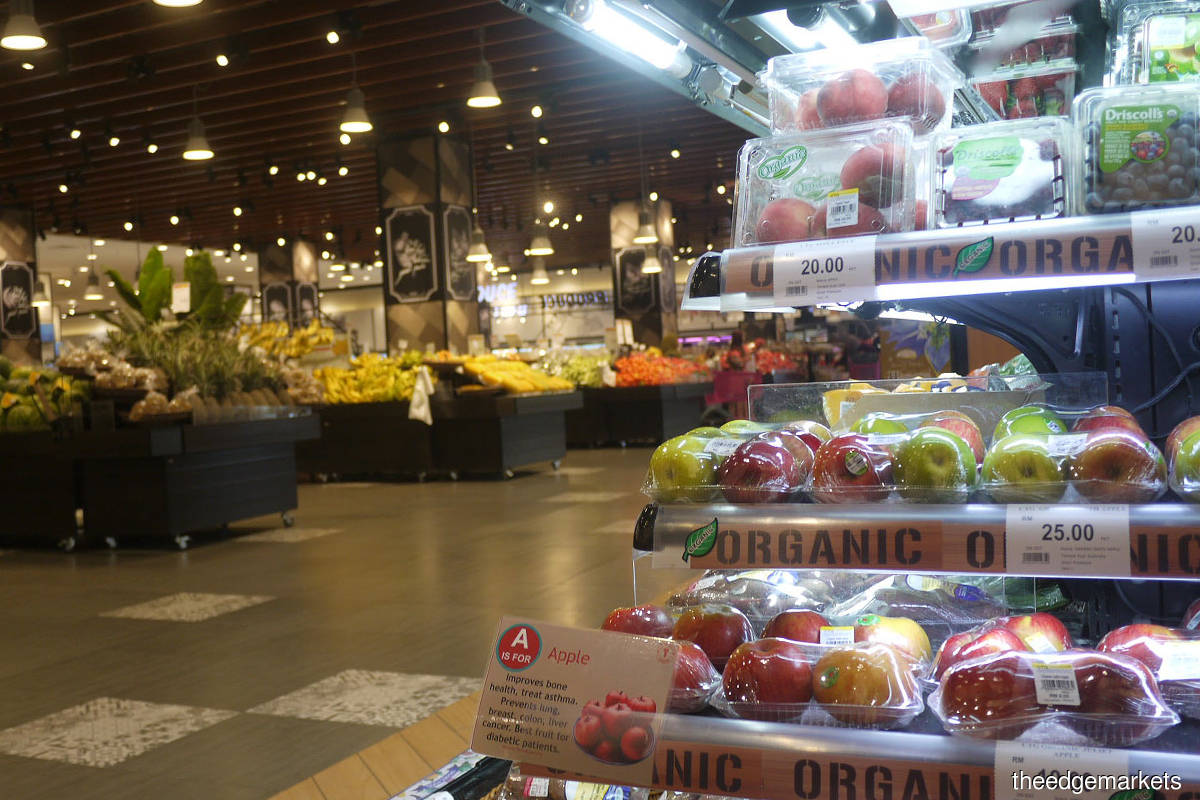 KUALA LUMPUR (May 19): AEON Co (M) Bhd (AEON Malaysia) said on Thursday (May 19) prices of products sold at the retailer's outlets in Malaysia have increased between 3% and 5% but the company has been able to delay the price hikes to enable consumers to adapt to the current inflation situation.
Its managing director Shafie Shamsuddin said AEON Malaysia "is resisting a lot of pressure" from suppliers to increase prices of products. 
"To give you some perspective, some of our products' [prices] have been increased [from] 3% to 5% but we have been able to delay the hike in order to give space to our consumers to adapt to the current [inflation] condition.
"We believe as retailers and as any other businesses, we need to constantly find ways to innovate and reduce our cost of goods sold and reduce our operating costs of running the businesses. In return, we will be able to offer better quality products and services to consumers," Shafie said.
He was speaking during a media briefing after AEON Malaysia's annual general meeting which was held virtually on Thursday.
According to Shafie, retailers face a lot of pressure under the current inflationary pressure but AEON Malaysia has been able to prove its agility and react positively to the challenging situation.
On the increase in Malaysia's minimum monthly wage from RM1,200 to RM1,500 which was effective since May 1, 2022, Shafie said about 3,700 AEON Malaysia employees, who account for approximately 40% of the company's total number of employees, had been given the salary increment since January 2022.
He said the rise in Malaysia's minimum wage will have little impact on AEON Malaysia's operating costs.
AEON Malaysia held its annual general meeting on Thursday after announcing on Wednesday the company's first quarter financials.
In a statement to Bursa Malaysia on Wednesday, AEON Malaysia reported that net profit grew to RM28.07 million in the first quarter ended March 31, 2022 (1QFY22) from RM22.03 million a year earlier.
1QFY22 revenue was, however, lower at RM1.002 billion versus RM1.013 billion, according to AEON Malaysia.
On Thursday, AEON Malaysia's share price fell six sen or 3.61% at 2:48pm to RM1.60, which gives the company a market capitalisation of about RM2.25 billion.
AEON Malaysia has 1.404 billion outstanding shares, according to the company's latest annual report.