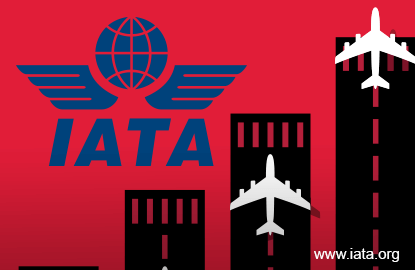 KUALA LUMPUR (March 16): The global air cargo sector continues to face a difficult business environment, with the anaemic growth experienced since 2010 continued in 2015 with a 1.9% expansion of volumes, according to the International Air Transport Association (IATA).
In a statement yesterday, IATA said yields had contracted each year since 2012.
"IATA estimates that volume growth will increase to 3% in 2016.
"Under pressure from integrators, competing modes of transport (land and sea) and increased cargo capacity in the passenger fleet, yields are expected to fall a further 5.5% in 2016," it said.
IATA director general and chief executive officer Tony Tyler said air cargo continues to be a challenging environment for airlines to keep revenues ahead of costs but generated enormous value to the business.
"Over a third of goods traded internationally — measured by value — are delivered by air cargo.
"To do that profitably, the air cargo sector must bolster its key strengths of speed and flexibility with modern processes and improved quality. That means transformation," he said.
Tyler said compared to other modes of shipping, air cargo was a premium service.
"Yet shippers give the industry a satisfaction rating of only seven out of 10 on average.
"That is not good enough. The industry must raise the service quality of air cargo and provide a more personalised customer service," said Tyler.