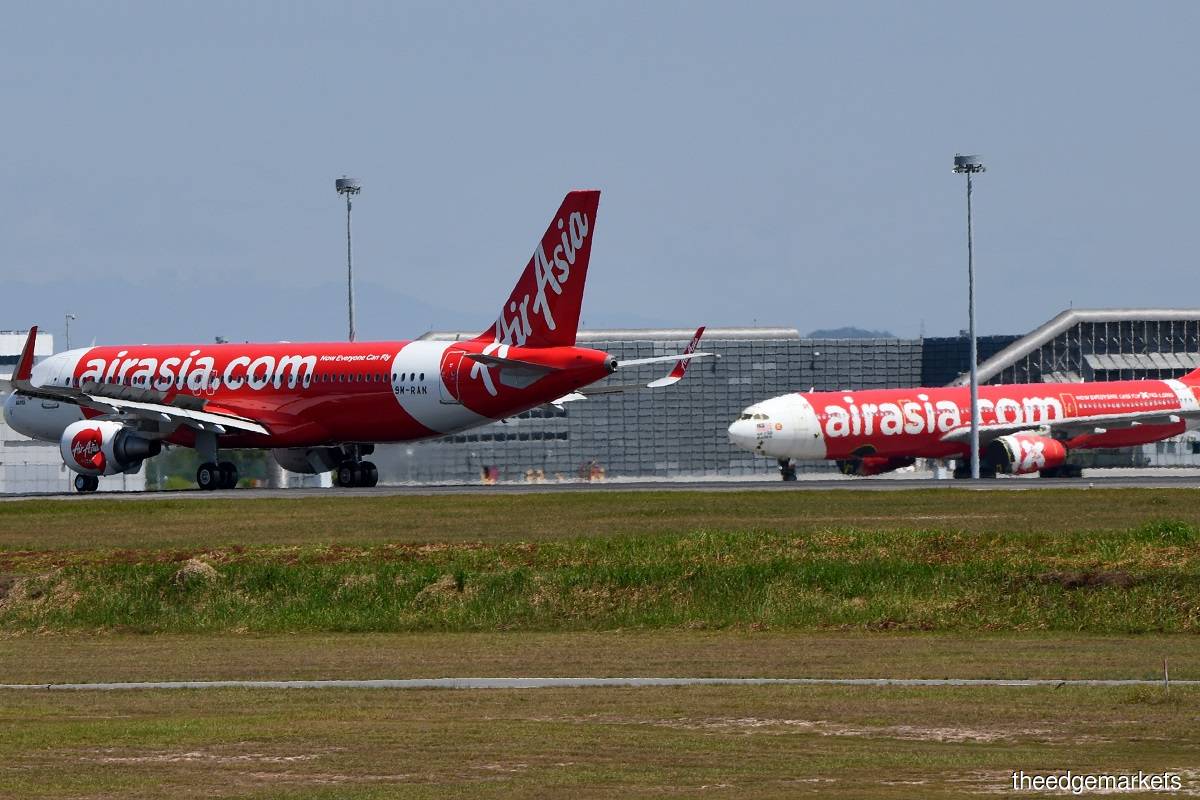 KUALA LUMPUR (Nov 19): AirAsia Group Bhd, which was the third most actively traded stock on Bursa Malaysia on Friday, fell a day after the airline announced it had fixed the entitlement date for its renounceable rights issue of redeemable convertible unsecured Islamic debt securities (RCUIDS).
The stock, which opened one sen lower from Thursday's close at RM1.12, sank as much as 13.7% to 97.5 sen, before paring some losses to trade at RM1.06 at the time of writing, with 87.23 million shares done. Year to date, the stock has gained 19.1% from when it settled at 89 sen at end-December 2020.
In a bourse filing on Thursday, AirAsia said it had fixed the exercise price of its warrants at RM1.00, which was lower than the 20% premium to its 30-day volume weighted average price up to and including Nov 17, 2021 of RM1.1763 per share.
The warrants were part of its ongoing rights issue programme — including the issuance of RCUIDS — to raise up to RM974.51 million.
It also fixed the entitlement date and ex-date for its renounceable rights issue for Dec 2, 2021 and Dec 1, 2021, respectively.
Eligible shareholders of AirAsia will be able to trade their subscription rights to the RCUIDS on Dec 3, 2021 and the last date to trade the rights was fixed for Dec 10, 2021 while the prospectus of the RCUIDS will be dispatched to shareholders on Dec 6, 2021.
Meanwhile, shareholders who intend to subscribe to the RCUIDS will have until Dec 17, 2021 to do so as the rights can only be exercised beginning on Dec 9, 2021.
The RCUIDS will be listed on Dec 31, 2021 under the short stock name and number of AIRASIA-LR and 5099LR, respectively.