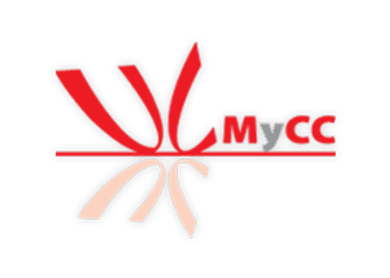 KUALA LUMPUR (May 22): Competition tribunal plaintiffs AirAsia Bhd (AirAsia) and Malaysia Airline System Bhd (MAS) argued their share swap understanding in 2011 was only a conditional framework that did not infringe Competition Act 2010.
In its submission in reply to Malaysian Competition Commission (MyCC), AirAsia also refuted claims its purported sharing of information with MAS amounted to a "concerted practice".
"MyCC's contention that AirAsia and MAS purportedly shared information leading to concerted practice, remains nothing more than an accusation, wholly without any merit or basis.
"Apart from alleging concerted practice between AirAsia and MAS, MyCC did not even clarify at all, what the purported concerted practice was for AirAsia to reply to," said lawyer Leonard Yeoh, who represented AirAsia.
Submitting before a five-panel Competition Appeal Tribunal headed by Justice Datuk Hasnah Mohammed Hashim against MyCC's submission in April, Yeoh alleged the latter had raised new arguments to show there was "concerted practice" between MAS and AirAsia in 2011, which was infringed the law.
Both AirAsia and MAS were slapped with a RM10 million fine each by MyCC, for anti-competition practices in 2013, after a 2011 share-swap deal that would have enabled the carriers to share the domestic aviation market.
However, the deal, which was aimed at turning MAS around, fell through amidst MAS' union protest and opposition party pressure on May 3, 2012.
MyCC, set up after the law was enforced on Jan 1, 2012, found that the share-swap deal infringed Section 4(2)(b) of the Act, which prohibited horizontal and vertical agreements with the objective of sharing market and sources of supply.
Meanwhile, Yeoh maintained that four Sabah and Sarawak flight routes that were once serviced by MAS' wholly-owned subsidiary FlyFirefly Sdn Bhd, but scrapped by MAS, was not due to reduced competition.
He said routes Kuala Lumpur-Kuching, Kuala Lumpur-Kota Kinabalu, Kuala Lumpur-Sandakan and Kuala Lumpur-Sibu, were stopped by MAS as a result of a rebranding exercise.
"This is a rebranding exercise by MAS and not capable of being characterised as withdrawal of routes under competition law.
"Withdrawal of Firefly from the four routes is a unilateral action taken independently by MAS. MAS was losing money and decision was made to cut losses from Firefly's loss making jet operations," he said.
He added that MyCC failed to give support to its findings that the route withdrawal was designed to retain AirAsia (valuation: 0.8; fundamental: 0.2) as the 'only low-cost carrier' operating those routes.
Yeoh warned it was imperative for the tribunal to present a fair decision, as the world and region was watching as to how it would decide on a anti-trust case.
Following the submissions by both the plaintiffs, and respondent, Hasnah said the tribunal, which heard the country's first anti-trust case, will fix a date for decision soon.
MAS was represented by a team of lawyers led by Logan Sabapathy, while Nahendran Navaratnam and Wong Wye Wah acted on behalf of MyCC.
AirAsia's shares traded 1 sen or 4.63% lower to close at RM2.06 today, with a market capitalisation of RM5.7 billion.
(Note: The Edge Research's fundamental score reflects a company's profitability and balance sheet strength, calculated based on historical numbers. The valuation score determines if a stock is attractively valued or not, also based on historical numbers. A score of 3 suggests strong fundamentals and attractive valuations.)