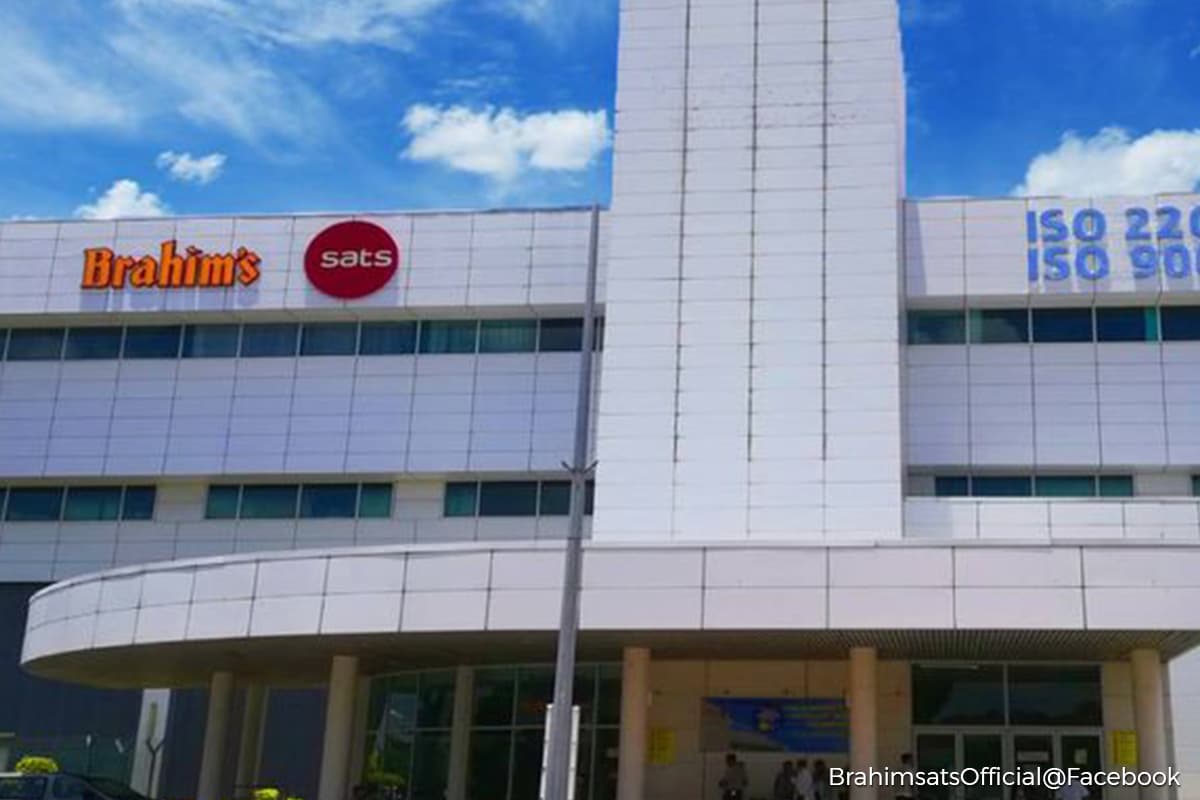 KUALA LUMPUR (April 11): Brahim's Holdings Bhd's share price slumped 57% on Monday (April 11) to a record low of 1.5 sen after the airline caterer said last week its share trade will be suspended from this Friday (April 15) pending Bursa Malaysia's decision on the Practice Note 17 (PN17) company's appeal against the delisting of its securities after the local bourse rejected its application for time extension to submit its regularisation plan to comply with the listing rules.
At the 12.30pm break on Monday, the counter settled at 1.5 sen, where it stayed until the closing bell. It saw 64.44 million shares traded.
Brahim's was the 11th most actively-traded counter across Bursa.
At 1.5 sen, Brahim's had a market value of about RM4.19 million. Year to date, the stock has declined to current levels from 9.5 sen on Dec 31, 2021.
According to Brahim's Bursa filing last Friday, the bourse had in a letter on Thursday rejected its application for an extension of time to submit its PN17 regularisation plan and to comply with the listing rules.
"In the circumstances and pursuant to Paragraph 8.04(5) of the Listing Requirements, please be informed that trading of the securities of Brahim's will be suspended with effect from April 15, 2022 and the securities will be delisted on April 20, 2022 unless an appeal against the delisting is submitted to Bursa on or before April 14, 2022 (the appeal time frame) wherein the delisting will be deferred pending the decision on the company's appeal.
"The company intends to submit an appeal to Bursa on its decision to delist the securities of the company within the appeal time frame.
"Upon submission of the company's appeal and pending Bursa's decision, the delisting of the securities of the company from the official list of Bursa will be deferred.
"However, Bursa shall proceed to suspend trading of the company's securities on April 15, 2022," Brahim's elaborated.
Brahim's initially announced its PN7 status on Feb 28, 2019.
In a Bursa filing then, the company said it had become a PN17 entity because its consolidated shareholders' equity as of the fourth quarter ended Dec 31, 2018 (4QFY18) stood at less than RM40 million, representing 25% or less of the company's issued capital.
At a glance, Brahim's latest-reported set of financials showed an improvement.
In a Bursa filing on Feb 28, 2022, the company said its cumulative full-year net loss narrowed to RM12.49 million for FY21 from a net loss of RM103.1 million a year earlier.
Revenue, however, fell to RM33.54 million from RM82.39 million.
Read also:
Trading of Brahim's shares to be suspended on April 15 as extension request quashed