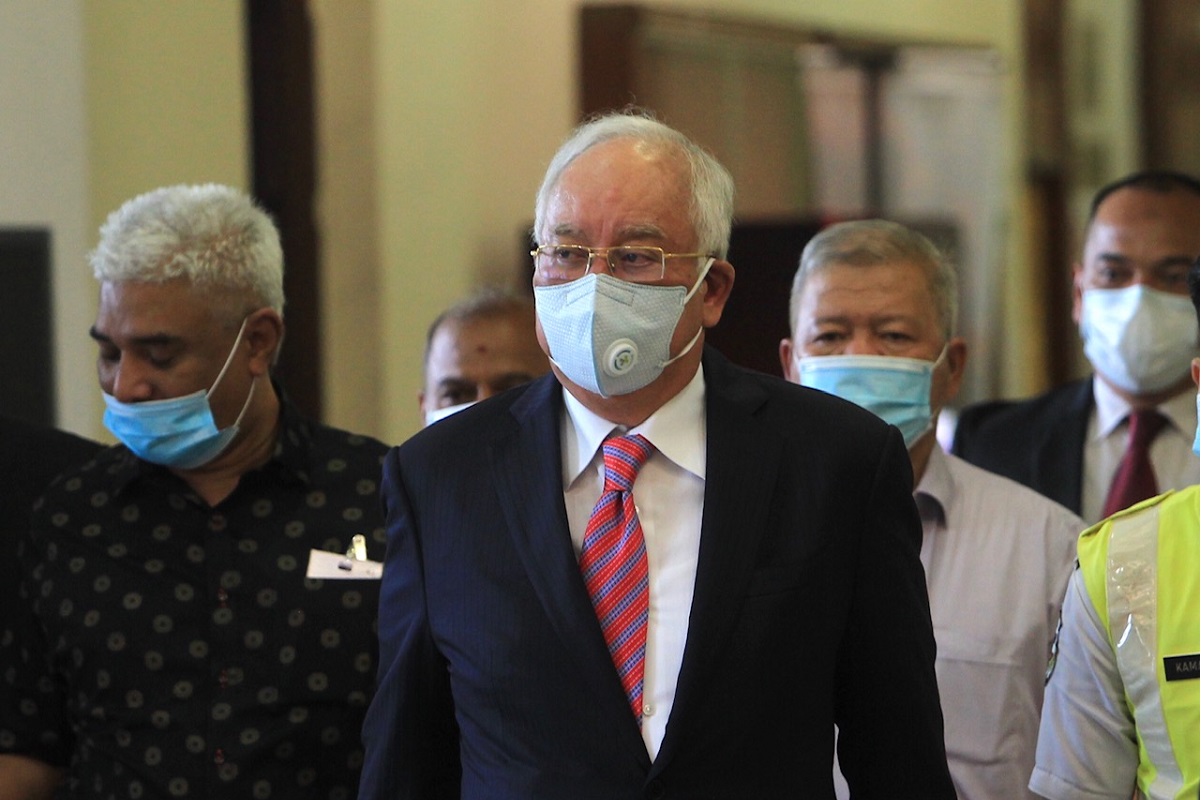 PUTRAJAYA (Aug 4): A three-member Court of Appeal bench today allowed former prime minister Datuk Seri Najib Razak to withdraw his appeal to obtain a list of witnesses interviewed by the Malaysian Anti-Corruption Commission (MACC), as well as their statements, during their investigations into SRC International Sdn Bhd.
Najib's lawyer Nur Syahirah Hanapiah told the bench that she has instructions to withdraw the appeal, but wants the appellate court to record that the former premier reserves his right to raise the issue in the appeal proper of the SRC case.
Ad hoc prosecutor Datuk V Sithambaram, who appeared with deputy public prosecutor Mohd Ashrof Adrin Kamarul, indicated they had no objection to the withdrawal and the former premier's right to raise the matter in appeal.
The bench, led by Justice Datuk Kamaludin Md Said and comprising Justices P Ravinthran and Datuk Nordin Hassan, hence struck out the appeal.
Najib was not present at today's proceedings in Putrajaya as he was required to attend the ongoing 1Malaysia Development Bhd-Tanore trial at the Kuala Lumpur High Court.
It was reported last Nov 15, that SRC trial judge Justice Mohd Nazlan Mohd Ghazali had dismissed the defence's application compelling the prosecution to give them the recorded witness statements and list of MACC witnesses who they had met but were not called as prosecution witnesses.
The judge ruled that under the MACC Act, such documents were privileged and not subject to disclosure at any stage of the trial.
"It is privileged because of public policy considerations and risk of witness tampering," the judge said.
Last Tuesday, Justice Nazlan found Najib guilty of all seven charges in relation to SRC and sentenced the former premier to 12 years in jail and a RM210 million fine.
Najib was found guilty of abusing his power in relation to approving the RM4 billion Retirement Fund Inc (KWAP) loans given to SRC between August 2011 and March 2012, which was the source of the RM42 million that had entered his personal accounts.
He was also found guilty of three criminal breach of trust and three money-laundering charges in relation to the RM42 million that went into his account from SRC.