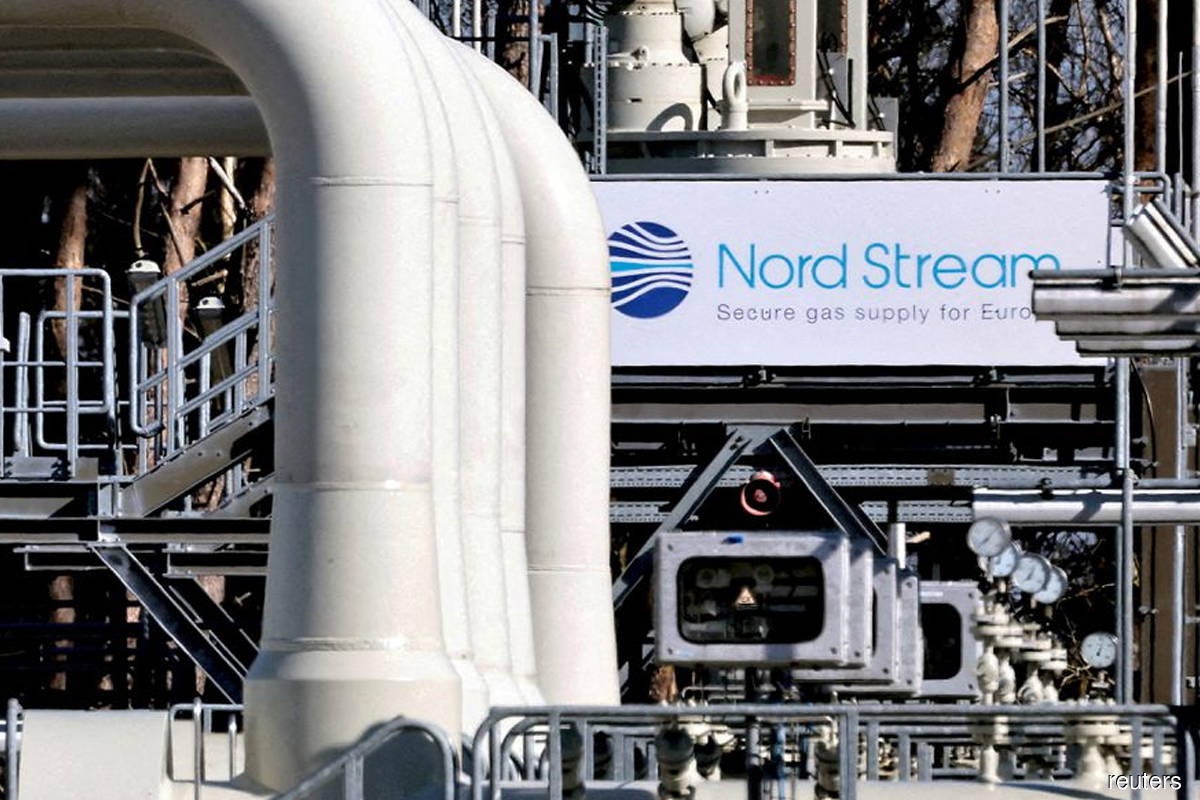 KUALA LUMPUR (Sept 23): Asean should accelerate pre-emptive action to heighten energy security in the region, taking a cue from the current energy crisis in Europe unleashed by the fallout from the Russia-Ukraine conflict.
Consumers and governments across Europe continue to struggle with soaring energy costs amid shortage of supply that has exacerbated the cost of living crisis, and potentially plunge economies into recession.
Russia, the main exporter of natural gas to the European Union (EU), has indefinitely shut down supply via the Nord Stream 1 pipeline, setting new records in gas prices and low supplies.
Asean is also feeling the heat from rising energy prices and member states have responded by increasing energy prices or subsidies, with the question of energy security is also high in their agenda.   
Head of social, law and human rights at Emir Research Jason Loh said the energy crisis in Europe is not expected to have direct adverse impact on the Southeast Asia region in the short term.
However, he cautioned that the cutting off supply by Russia to Europe would mean the search for alternative sources will intensify, thus might affect the supply and price levels.
Citing Malaysia - one of the world's largest importers of natural gas, he said it could end up paying more for natural gas for instance.
"This, in turn would force us to rely more on domestic self-sufficiency like heightening our exploration and extraction efforts in the South China Sea as well as import from Indonesia which has large reserves.
"Asean member-states like the Philippines may also become vulnerable as the country is supposed to start importing natural gas this year which coincides with the on-going energy crisis," he said.
To build a strong regional energy security, and in view of the supply-chain disruptions caused by the Russia-Ukraine conflict, he said it is crucial to speed up integration of the Asean Power Grid (APG) that is coordinated with a Common Asean Gas Market.
He said this could help towards decreasing reliance on coal and simultaneously increasing reliance on natural gas sourced from within the region, including the South China Sea (SCS).
For that purpose, he said Asean should explore setting up of a common energy fund with contributions from all member-states matched by loans from the Asian Development Bank.
"At the same time, the common energy fund should be opened up for investment by the private sector — regionally and internationally — which can be part of the environmental, social and governance (ESG) commitment and agenda under the wider Sustainable Development Goals (SDGs) since gas turbine compressors produce less greenhouse gas (GHG) emissions in the production of electricity compared to coal-fired plants, for example.
"Indirectly, the private sector investments serve also as a form of foreign direct investment (FDI) in the energy supply of the region," he suggested.
He also pointed out that the completion of the Trans-Asean Gas Pipeline Project (TAGP) Masterplan need to be accelerated to promote regional connectivity and integration via LNG (liquified natural gas) regasification terminals.
Meanwhile, a Danish expert said the current crisis has further demonstrated the importance and urgency for countries to speed up transition to green energy.
Magnus Hojberg Mernild, the head of press and communications at Denmark's State of Green said with global disruptions and skyrocketing prices, it is now clearer than ever that moving to clean energy is key to not only combating climate change, but also a key aspect of national as well as regional security policy.
"The situation can hopefully spark a global movement to accelerate efforts towards net-zero. Clearly, the situation shows that global efforts and cross-border partnerships are the only remedies," he told Bernama in an email reply.
State of Green is a public-private partnership seeking to foster relations with international stakeholders in discussing challenges, competencies and new technologies to enable green transition.
He recalled Denmark's dire experience in the 1970s global oil crisis that sparked the country's commitment towards building reliable renewable energy industry.
He pointed out when the 1973 oil crisis struck, more than 90% of its national energy supplies were from imported oil.
"The surging prices hit a key nerve in the society and marked a turning point in Denmark's energy policies.
"Virtually overnight, the crisis spurred a push to diversify the national energy mix, and the establishment of a new regulatory regime was considered a precondition for a successful reorientation of the energy sector," he told Bernama in an email.
Hojberg also attributed the success of Denmark's decision to heighten its energy security has been its approach to policymaking, where long term agreements with broad census across political spectrum and the support of industry were devised on energy and environment issue.
"This means policies remain unchanged even when government changes, and the ensuing political stability has help secure continuous investment and solutions to many of the nation's sustainable development challenges," he added.
He said Danish experience over the past decades show that investing in renewable energy, energy efficiency, and resource optimisation makes good economic sense.
Today, more than 50% of electricity in Denmark is supplied by wind and solar power.
He said investment returns on green portfolios in most cases outperform investments in fossil fuels, including Danish consumers can get their electricity at a lower price point compare to their European peers.
"With a national output of 2.3 TWh, Danish wind turbines generated green energy equivalent to 68% of the Danish electricity consumption in January.
"The Danish transition shows that green business is good business," he said.
According to Hojberg, since 1990, Denmark have managed to decouple economic growth from its overall energy consumption.
The Danish GDP has more than doubled, while the Danish gross energy consumption has decreased by 14% and over the same period, water consumption has decreased by 40%, he added.
"Based on this, we can firmly say that it is possible to create growth without using more energy," he said.