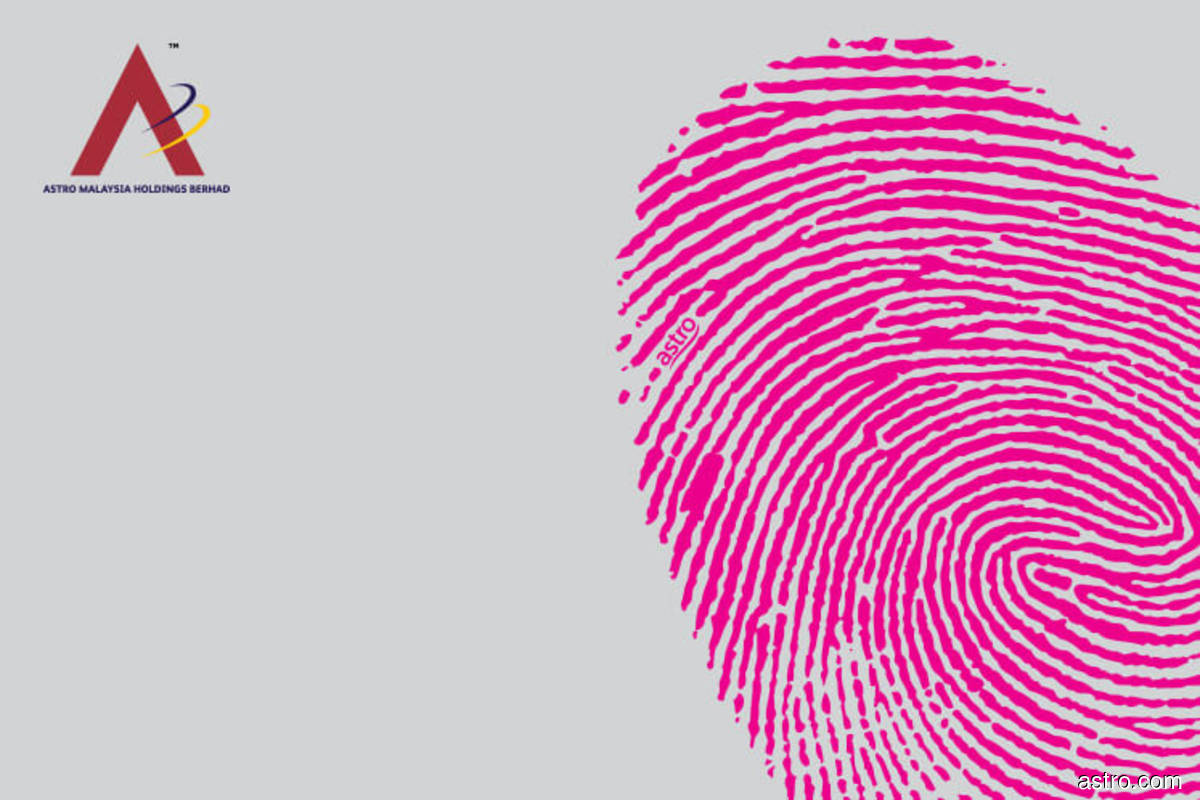 KUALA LUMPUR (May 5): Astro Malaysia Holdings Bhd is now a full internet service provider (ISP) as it has made its fibre broadband service Astro Fibre available on a standalone basis.
In a statement on Thursday (May 5), Astro claimed that Astro Fibre plans offer the most affordable high-speed broadband currently in the market, with four different speed tiers available.
"The 50 Mbps plan is priced at RM99 per month and 100 Mbps at RM129 per month with one free Mesh WiFi unit for 24 months for speeds 100 Mbps and above, whereas 500 Mbps and 800 Mbps are priced at RM189 and RM249 per month respectively, the most affordable in the market," it said.
In comparison, Telekom Malaysia Bhd (TM) — whose high-speed broadband (HSBB) network is being leveraged by Astro for its Astro Fibre service — provides its Unifi fibre broadband service at RM89 per month for its 30 Mbps plan and RM129 per month for 100 Mbps.
Initially, when Astro Fibre was first launched in March, the fibre broadband service was not available standalone and was only available as part of the group's existing Astro TV bundles or as an add-on.
Astro's fibre broadband service stemmed from the collaboration it entered into with TM last year to support the government's National Digital Network (JENDELA) plan and to deliver a high-quality digital experience to all Malaysians through the provision of reliable broadband and content services.
Through the collaboration, TM, via its global and wholesale business arm TM Wholesale, provided Astro with a full suite of infrastructure and connectivity solutions — comprising the whole range of wholesale services, inclusive of HSBB, bandwidth, backhaul and internet access.
Astro to target "greenfield" of broadband market, says CGS-CIMB
CGS-CIMB Research analyst Kamarul Anwar is of the view that there is a "greenfield" or unoccupied share of the broadband market that the Astro can tap.
He said that Astro is looking to capitalise on the government's JENDELA plan to accelerate internet access to all Malaysians by 2025, whereby the Malaysian Communications and Multimedia Commission (MCMC) targets to have fixed-line broadband coverage of nine million premises versus the 4.95 million as at end-2020.
"Essentially, there is a greenfield market that Astro can tap on, so they do not necessarily have to get existing broadband users.  
"In (CGS-CIMB Research's view), Astro is looking to grab a market share in the high-speed broadband market, which explains why it is playing with its pricing [of its services]. But when it comes down to how realistic it is for Astro to succeed in the broadband market, only time will tell," he said on Thursday when contacted by theedgemarkets.com.
Kamarul said while Astro has an advantage on the content side, the reality is that there are Malaysians — especially those within the younger demographics — that will always choose piracy over licensed content services. Shrinking disposable incomes is the major culprit as to why a large chunk prefer piracy, he added.
For this segment of Malaysians, the broadband-pay-TV bundle may still seem unattractive when standalone broadband packages are being offered at a cheaper price point and with rampant piracy in the market.  
Kamarul opined that Astro's move to make Astro Fibre available on a standalone basis opens up its net of potential subscribers to include those who are disinterested in their pay-TV services but would opt for their fibre broadband services.
"Astro has been battling piracy for decades, and it knows how far-reaching piracy's influence is among Malaysians. So, it is opening this broadband proposition to customers who do not want its content services.
"Astro is cognisant enough that the market is already riddled with piracy and it cannot win them all; not everyone will want to subscribe to Astro's pay-TV services. So, the best they can do is to widen their range of offerings and include the people who are very obstinate in their views on piracy," he added.
Astro stock is well-liked by analysts as Bloomberg data shows that 10 have a "buy/add/overweight" call on it, while four have a "hold/neutral" call, with target prices (TP) ranging from RM1.03 to RM1.43.
Astro's share price closed one sen or 1% lower to 99 sen on Thursday, giving the group a market capitalisation of RM5.16 billion.