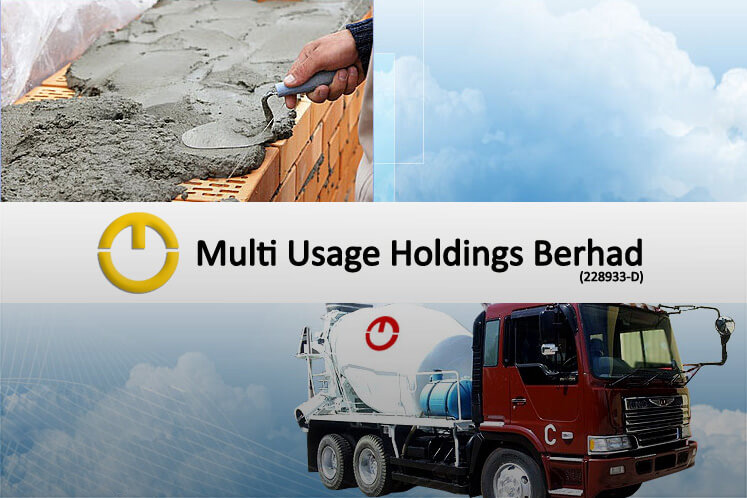 KUALA LUMPUR (Oct 17): The external auditor of Multi-Usage Holdings Bhd (MUH), Messrs UHY, has deemed the company's financial statement as at 30 June 2019, to be a true and fair account except for the effects of a matter described in the Basis for Qualified Opinion section of its report.
"We are unable to obtain sufficient appropriate audit evidence to determine the nature and extent of relationship that may exist between the Company and its Relevant Subsidiary Companies and the Special Purpose Vehicle ("SPV") by virtue of the said transactions and the debt restructuring exercises. Consequently, we were unable to determine whether the Company had control over the SPV; and the completeness of the comparative disclosures relating to the related party transactions between the Group and the SPV," Messrs UHY has expressed, MUH said in a filing with the bourse.
Previously, some transactions related to its SPV had led to its auditors raising concerns. These include the payment on behalf of the SPV to lenders by a company in which certain MUH directors also hold directorships; the signing of a general cash voucher of the SPV by an MUH director, as well as the SPV's role in helping an MUH director settle his personal guarantee with a financial institution.
Messrs UHY had raised the going concern flag in November 2018, as it was unable to obtain sufficient appropriate audit evidence that could draw links between MUH and its subsidiaries with the SPV, with regards to the transactions and debt restructuring exercises.
"Further to the Company's announcement dated 4 April 2019, and qualified opinion in the Company's Audited Financial Statements for the financial year ended 30 June 2019, the Board is unable to take any further steps pending appeal in the Court of Appeal," the company said.
MUH was last traded on Oct 10 at 40 sen.