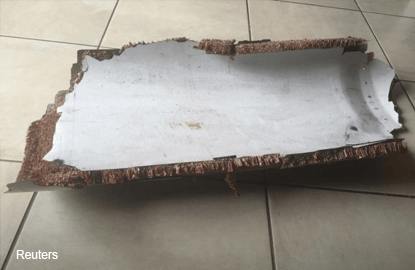 SYDNEY (March 24): Australia said on Thursday that plane debris recovered earlier this month from Mozambique was highly likely to have come from a Malaysia Airlines jet missing for more than two years.
The Malaysian Investigation Team for missing Flight MH370 has found that both pieces of debris are consistent with panels from a Malaysia Airlines Boeing 777 aircraft, Australia's minister for infrastructure and transport Darren Chester said.
"The analysis has concluded the debris is almost certainly from MH370," Chester said.
Flight MH370 disappeared with 239 passengers and crew on board, shortly after taking off from Kuala Lumpur bound for Beijing in March 2014.