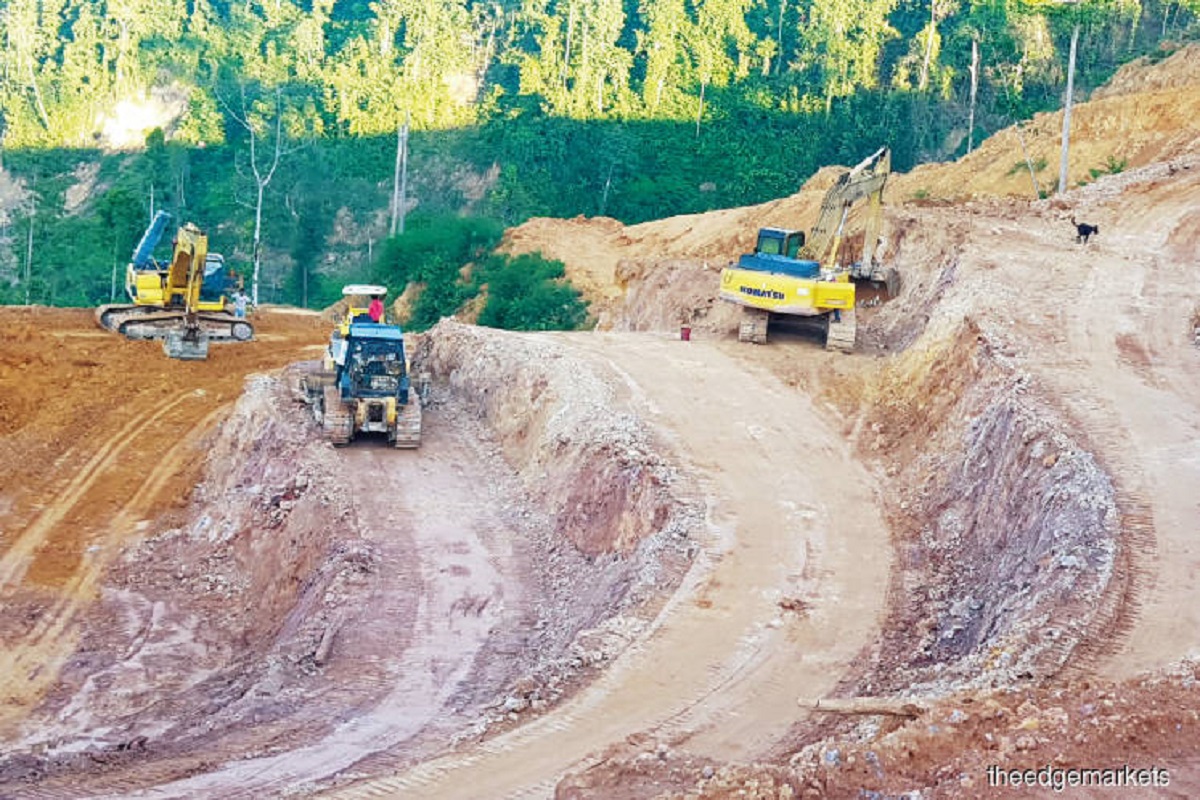 KUALA LUMPUR (Nov 15): Bahvest Resources Bhd saw its net profit for the second quarter ended Sept 30, 2021 (2QFY22) jump sixfold to RM9.01 million, compared with RM1.45 million for the same quarter last year, on the back of higher revenue.
Quarterly revenue climbed 63.24% to RM43.65 million from RM26.73 million previously, the Sabah-based gold mining company said in a filing with Bursa Malaysia.
Earnings per share (EPS) jumped to 0.73 sen from 0.12 sen as a result.
Bahvest attributed the increase in its quarterly net profit and revenue to higher production of gold and silver.
"For the quarter under review, Bahvest recorded its highest gold production of 180.26kg of net gold since it commenced commercial mining operations in August 2018, along with 14.35kg of silver. To recap, the group has a total mining area of 317.7 hectares in Tawau, Sabah, with a leasehold period ending in 2048.
"The gold production of 180.26kg in 2QFY22 was 104.63% higher than the 88.09kg mined in 2QFY21," noted the group.
On a quarterly basis, its 2QFY22 net profit surged 181% versus RM3.2 million for 1QFY22, while 2QFY22 revenue rose 37.27% from RM31.8 million for the immediate preceding quarter.
For the cumulative six months ended Sept 30, 2021, Bahvest's revenue surged 266% to RM12.21 million from RM3.33 million a year ago. Cumulative six-month revenue expanded 57.35% to RM75.45 million from RM47.95 million, boosted by the strong gold production.
EPS rose to 0.99 sen from 0.27 sen.
In terms of its balance sheet strength, Bahvest had a healthy net gearing of 0.145 times backed by net assets per share of 9.72 sen.
In a separate statement, Bahvest managing director and chief executive officer Datuk Lo Fui Ming said the group is confident about sustaining its gold production output in the coming quarters.
"In fact, we are not resting on our laurels as we are already working on further increasing our gold output. Over the last three years, we have continued to invest in expanding our mining and production capacity. Today, we are processing 1,400 metric tons of ore per day in comparison with the initial capacity of only processing 800 metric tons of ore per day. More upgrading and expansion of our production process and capacity are ongoing.
"On the mining front, we have also expanded from one to five adjourning open mining pits. The five pits, which cover a total area of 38 hectares, only represent 12% of the entire area of 317.7 hectares. We are now mining sulfide ores (rocks) from the surface of the three older pits and oxide ores (soil) from the shallow surface of the two newest pits. Generally, the sulfide ores have higher gold content relative to the oxide ores. We expect to mine more sulfide ores as we progress," he said.
Moving forward, Bahvest remains steadfastly focused on its single-core business of gold mining as the group is upbeat about its mining prospects.
"The previous aquaculture business was already disposed of back in September 2020. We are upbeat about the group's mining prospects as we see several growth catalysts. Firstly, we have achieved stable production [of] gold production output, which is expected to rise gradually as we mine more sulfide ores.
"Next, our ongoing capacity expansion would also lead to further increase in gold yield, and lastly, gold prices in the international commodity market are holding firm above US$1,800 (about RM7,487.10) per ounce, and may likely trend higher given expectations of inflation in global markets.
"The above-mentioned factors certainly augur well for us and our 300-strong workforce, comprising mostly local Sabahans. All in all, we look forward to elevating our group's earnings to the next level," Lo added.
Bahvest shares settled unchanged at 54.5 sen at Monday's (Nov 15) noon break, giving it a market capitalisation of RM666.48 million.