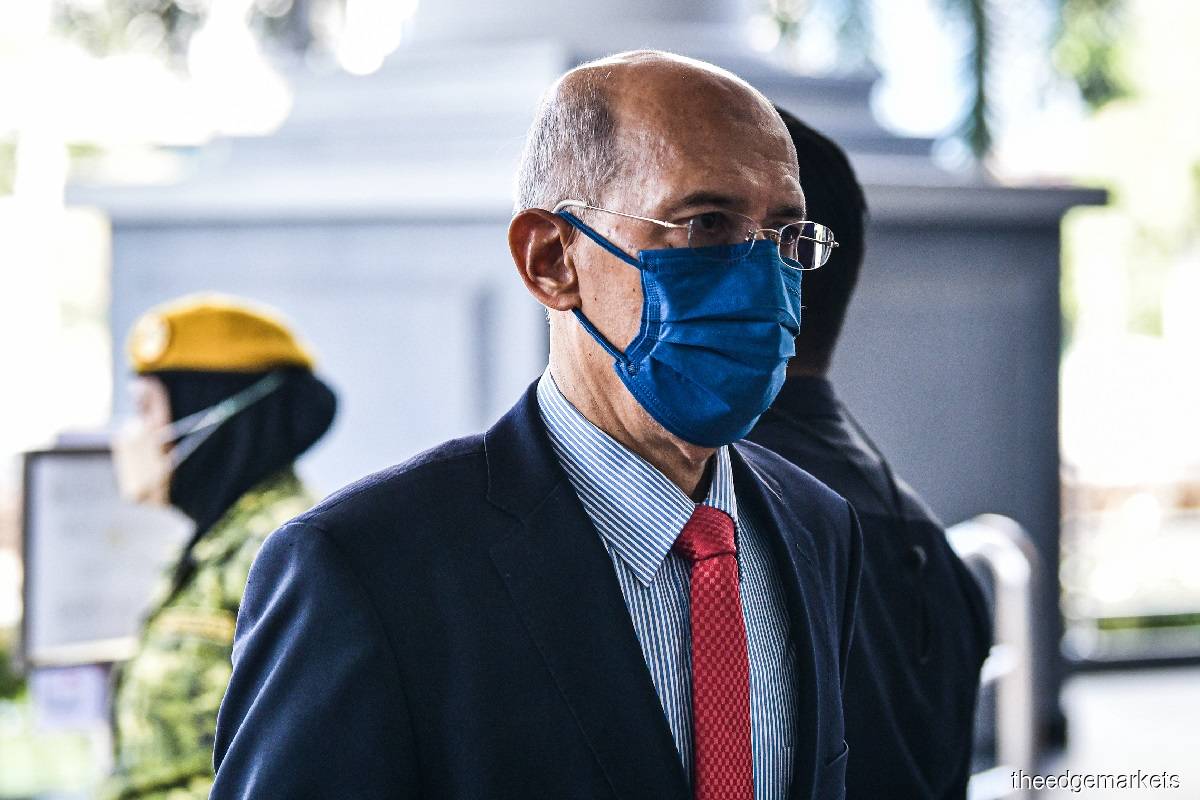 KUALA LUMPUR (May 19): 1Malaysia Development Bhd's (1MDB) former chairman Tan Sri Mohd Bakke Salleh told the High Court on Thursday that the phone call with former prime minister Datuk Seri Najib Razak before a September 26, 2009 board meeting pushed them to finalise a sham joint venture (JV) with PSI amounting to US$1 billion despite grappling with the botched RM5 billion fundraising exercise from Islamic Medium Term Notes (IMTN).
Bakke also said that the decision not to record that phone call in the meeting minutes had protected Najib.
While the board was dealing with the RM5 billion fundraising exercise from IMTN in 2009, when 1MDB only received RM4.3 billion because hundreds of millions were lost to bond-flipping by companies owned by Low Taek Jho or Jho Low, Bakke said Najib had asked him to focus on the PSI and 1MDB US$1 billion fundraising.
To recap, the company raised RM5 billion by issuing bonds or IMTN via a total of eight agreements signed with AmInvestment Bank Bhd on May 26, 2009.
The eight agreements were signed in quick succession just minutes apart on May 26, 2009 — with the first tranche signed at 9.33am, followed by the other tranches at 9.36am, 9.39am, 9.42am, 9.44am, 9.47am, 9.49am, and 9.52am.
With the agreements signed with AmInvestment Bank through the Shariah-compliant concept of Murabahah, 1MDB former chief executive officer Datuk Shahrol Azral Ibrahim Halmi said that TIA had however received a total of only about RM4.3 billion, as about RM100 million to RM200 million was the fee for AmInvestment Bank as the bonds' underwriter and lead arranger.
The rest, about RM500-RM600 million, was accounted for by having to sell the bonds at a discount to two entities based in Hong Kong and Singapore linked to Jho Low.
Bakke previously revealed that before a board meeting on Sept 26, 2009, Jho Low, who was not a part of 1MDB, had taken a phone call from Najib before the meeting and passed the phone to Bakke.
Bakke previously said that Najib asked him to forget all the past 1MDB transactions and firm up the JV with PSI which was in its finalising stages.
Bakke testified that at the point of the phone conversation, the board was still making inquiries regarding the IMTN.
At the trial on Thursday, lead prosecutor Datuk Seri Gopal Sri Ram then asked Bakke how Najib's phone call had impacted his mind.
"The way I construed [it]: Just lay off, don't spend time looking at how the [IMTN] money was raised," said Bakke.
He added: "The phone call comprised two parts — don't spend too much time [on the past] and shift our focus on evaluating PSI JV. Although we knew the issuance of IMTN was an important issue to pursuit."
Sri Ram then asked: "When the board decided not to document the phone call in the meeting minutes, who did that 'insulate' (protect)?"
Bakke answered: "Najib."
In the 1MDB-Tanore trial, Najib is charged with four counts of abuse of power in enriching himself with RM2.3 billion of 1MDB funds and 21 counts of money laundering of the same amount. He could face a fine and up to 20 years' imprisonment if convicted.
Bakke was released from the stand, the trial will continue on June 7.
The Edge is covering the trial live here.
Users of The Edge Markets app may tap here to access the live report.
Read also:
Bakke says he did not report to MoF over 1MDB because it would seem like he was complaining about Najib