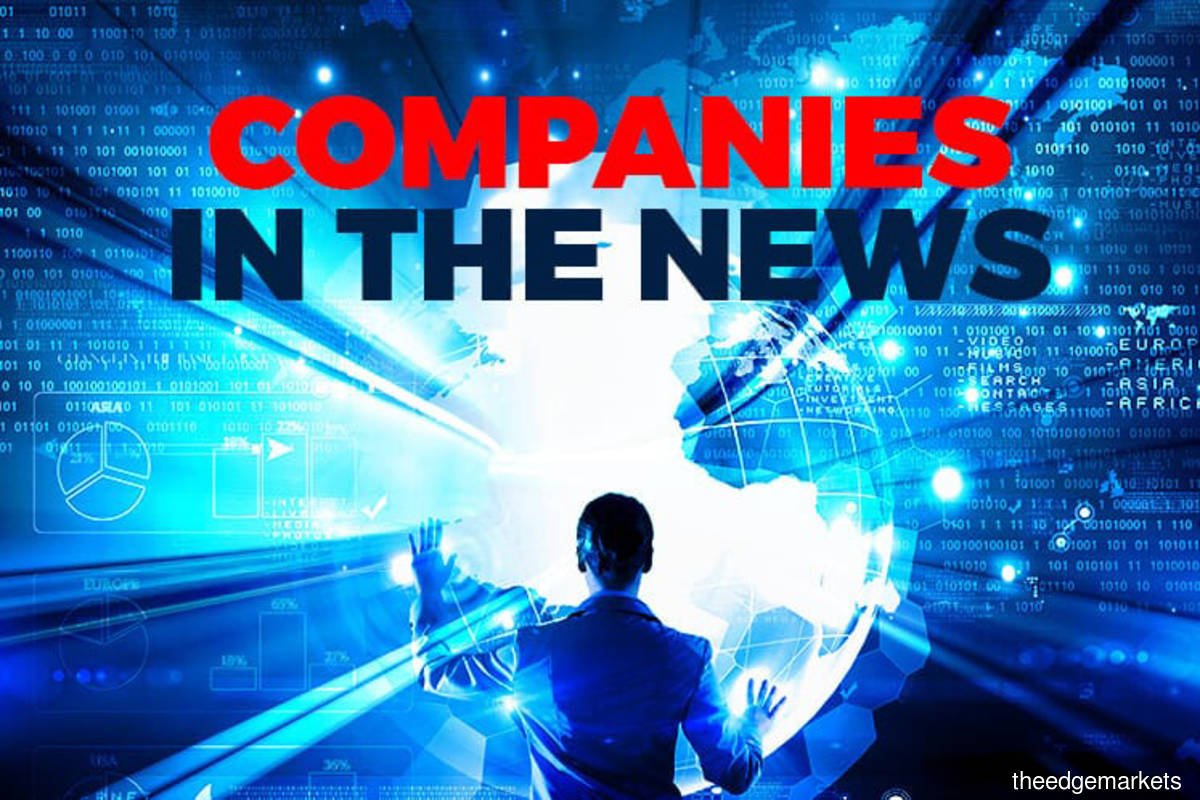 KUALA LUMPUR (April 12): Based on corporate announcements and news flow today, companies in focus tomorrow (April 13) may include BIMB Holdings Bhd, Sime Darby Property Bhd, Pos Malaysia Bhd, Lion Industries Corp Bhd, Bintai Kinden Corp Bhd, Komarkcorp Bhd, Comfort Gloves Bhd, Luster Industries Bhd, Gets Global Bhd, Reservoir Link Energy Bhd and GDB Holdings Bhd.
Trading of shares in BIMB Holdings Bhd will be suspended tomorrow, pending a material announcement in relation to a fundraising exercise to be released by the group. In a bourse filing today, the banking group said it has requested for a suspension of trading for the whole day tomorrow.
Tan Sri Dr Zeti Akhtar Aziz will not be seeking re-election as the chairman of Sime Darby Property Bhd in the upcoming annual general meeting (AGM), according to the property developer's Annual Report 2020. With this, the former Bank Negara Malaysia governor — who is due for retirement at the group — will retain office until the close of the AGM to be held on May 6.
Datuk Mohamed Sharil Mohamed Tarmizi, former chairman and chief executive of the Malaysian Communications and Multimedia Commission, will join Pos Malaysia Bhd's board of directors effective tomorrow. Pos Malaysia announced today that Sharil, 51, will serve as its independent non-executive director.
Lion Industries Corp Bhd announced that the proposed disposal by its 99%-owned subsidiary Amsteel Mills Sdn Bhd of its hot-briquetted iron plant and business in Labuan to Esteel Enterprise Pte Ltd has fallen through as the long stop date due on April 10 to meet all the conditions precedent as stated in the amended and restated sale and purchase agreement (A&R SPA) has not been fulfilled or waived. "Consequently, the A&R SPA has lapsed and the proposed disposal will not be completed."
Bintai Kinden Corp Bhd will acquire Johnson Medical International Sdn Bhd for RM50 million to expand its healthcare business segment. It has entered into a memorandum of understanding with Yeo Eng Lam to acquire three million shares, representing the entire equity interest in Johnson Medical.
Packaging solution provider and automatic labelling machine manufacturer Komarkcorp Bhd plans to raise RM23.07 million via a private placement to expand its face mask manufacturing business. The group announced it would be issuing 96.22 million new shares or 20% of its existing share base to independent third-party investors. Based on its illustrative issue price of 24 sen apiece, the group would be raising RM23.07 million, of which RM22.24 million would be deployed for the expansion of its face mask manufacturing business and the rest to defray the expenses associated with the private placement.
Comfort Gloves Bhd has proposed a bonus issue of 174.13 million warrants to reward shareholders and raise funds primarily for capital expenditure purposes, as well as an employee share scheme. The rubber glove manufacturer said it would be issuing the 174.13 million warrants on the basis of three warrants for every 10 ordinary shares held by those whose names appear in its record of depositors at an entitlement date to be announced later. The warrants will not be issued at any cost to shareholders and will be done in a single tranche.
Luster Industries Bhd said it has inked an agreement to provide engineering, procurement, construction and commissioning for 12 rubber glove production lines in the US. The agreement was inked between American Nitrile LLC with Glovconcept Sdn Bhd, a 60%-owned unit of Glovmaster Sdn Bhd, which is in turn 56%-owned by Luster.
Loss-making bus operator Gets Global Bhd has entered into a heads of agreement with BT Capital Sdn Bhd for a potential acquisition of an equity stake in Great Stylish Venture Sdn Bhd (GSVSB) to expand its glove business. BT Capital has approximately 100% direct equity interest in GSVSB. Gets said the purchase consideration for the proposed acquisition shall be determined at a later date which will be satisfied via a combination of cash and/or issuance of shares or other securities at an issue price of RM1.90 each.
Sarawak-based Reservoir Link Energy Bhd said today it has secured a three-year contract from Petronas Carigali Sdn Bhd for the provision of well leak repair equipment and services. The company said its wholly-owned unit Reservoir Link Sdn Bhd received a letter of award for the service from Petronas Carigali on March 22. The contract ends on March 22, 2024, Reservoir Link said. It is the first well leak contract announced by the company this year.
Separately, the group has also proposed an acquisition of a 51% equity stake in a special purpose vehicle (SPV) which will be involved in the solar photovoltaic (PV) segment, for RM21.17 million. It said it has entered into a conditional term sheet with Lee Seng Chi, outlining their mutual intention of entering a share sale agreement for the company's proposed acquisition of a 51% stake in the SPV, into which identified business and asset of Solar Bina Engineering Sdn Bhd will be injected.
Construction services firm GDB Holdings Bhd has proposed to undertake a bonus issue of new ordinary shares on the basis of one bonus share for every two existing GDB shares. GDB said the entitlement date will be determined later. Concurrently, GDB has also proposed to undertake a bonus issue of free five-year warrants on the basis of two warrants for every five existing shares held by shareholders on the same entitlement date to be determined later. The one-for-two bonus issue of shares will result in the issuance of 312.5 million new shares and increase the group's share base from 625 million shares to 937.5 million.