This article first appeared in City & Country, The Edge Malaysia Weekly, on March 21, 2022 - March 27, 2022.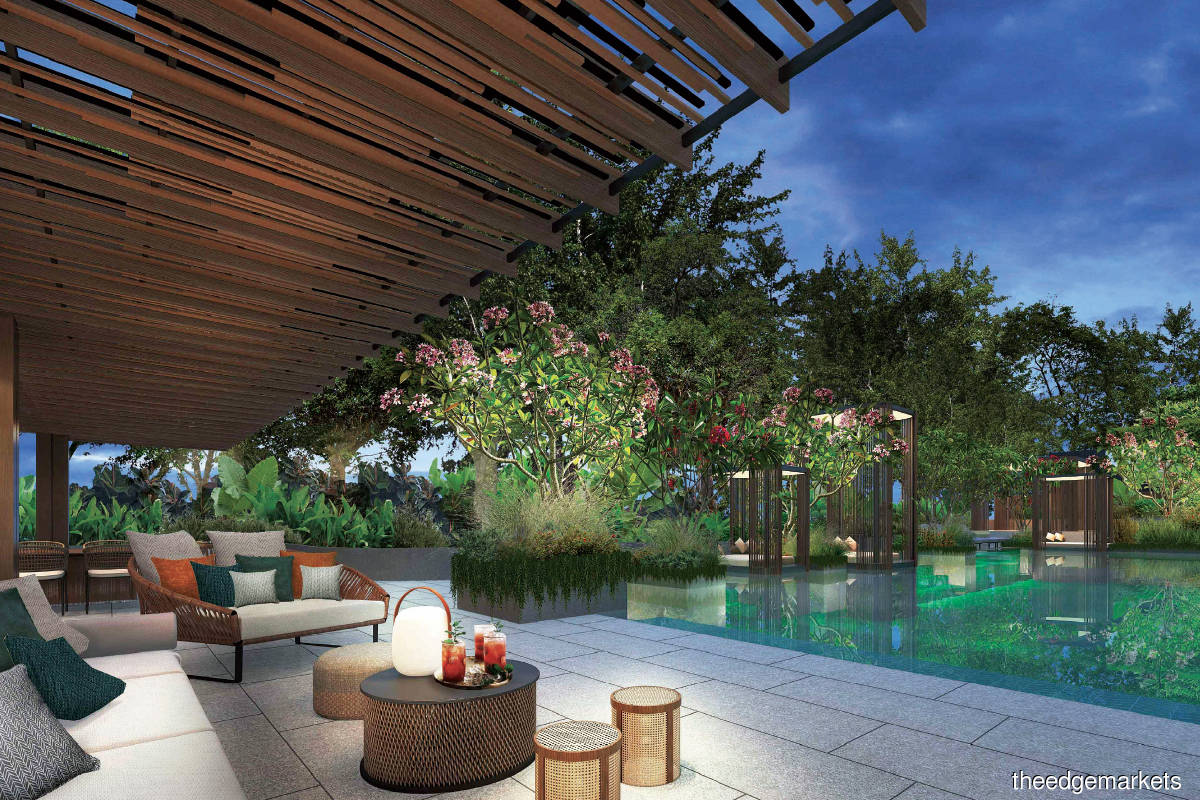 The eloquent Cristian Nannucci, complex general manager of the upcoming Parkroyal Collection Kuala Lumpur (of the Pan Pacific Hotels Group), shares with City & Country that the group is gearing up for the launch of the hotel in May. "Our website and marketing just went live [on March 1]." 
"The completion rate (of the hotel) is more than 80% at this point, and we are definitely on track for the launch in May," Nannucci says, as he describes the nitty-gritty aspects of the hotel opening, from sustainable items to be included in the rooms to the receptionists' uniform.
Seasoned hotelier Nannucci was previously the general manager of Shangri-La Mactan Resort and Spa in Cebu, the Philippines, and has over 30 years of experience (particularly in food and beverage and business restructuring) and has held a number of positions across Europe, the Middle East and Asia. He has lived in Malaysia for over 10 years, and hopes to share his knowledge with the local demand and industry. 
"Following the opening of the Parkroyal Collection Kuala Lumpur, we will also launch Pan Pacific Serviced Suites Kuala Lumpur by 3Q2022," he says. Scheduled to open in October, the latter will offer 210 luxury suites.
The upcoming projects form part of the Pan Pacific Hotels Group, a member of Singapore-listed UOL Group Ltd. 
Located in Jalan Sultan Ismail,  Parkroyal Collection Kuala Lumpur was formerly the Parkroyal Kuala Lumpur. "The group has invested over RM360 million to overhaul three components — the existing Tower Block and President House, as well as Pan Pacific Serviced Suites Kuala Lumpur."
A biophilic concept
The 535-room Parkroyal Collection Kuala Lumpur will boast a lush green façade with 78 planters showcasing 13,000 sq ft of plants and trees in the frontage and roof terraces. The rooms will range in size from 22 to 154 sq m (236 to 1,600 sq ft). 
In line with its biophilic theme, the property will also feature sustainable operations such as a food waste digester, no single-use plastics, a paperless system and a water filter in each room. Like its sister properties in Singapore, the hotel will also have a holistic wellness floor comprising the St Gregory Spa, a modern gymnasium, fitness studio and pool. 
"Our pioneering Parkroyal Collection Pickering and Parkroyal Collection Marina Bay in Singapore have set the standard as far as quality, expectations and branding [are concerned], and we are confident that the upcoming hotel in Kuala Lumpur will exhibit similar grit, precision and performance," Nannuci says.
Parkroyal Collection Kuala Lumpur, he says, will be holistically led by Pan Pacific Hotels' three main brand pillars — sustainability, wellness and contemporary lifestyles.
The group currently owns and/or manages nearly 50 hotels, resorts and serviced suites including those under development in 29 cities across Asia, Oceania, North America and Europe.
Nannucci concedes that there have been significant challenges for the hospitality industry amid the pandemic. "It is certainly a challenging time, with lagging return on investments and disrupted supply chains, but it is also a time to reflect and re-evaluate what we do and our [overall] business model, and to connect more with the consumers, and their changing behaviours and demands.
"In observing the pandemic, we anticipate that our consumers will be mostly domestic until the border reopens, with an occupancy rate of 30% to 35%," he says.
"We will also focus on our corporate accounts. It is important to note that, in terms of awareness, our consumers have grown increasingly appreciative and informed about all the sustainable trends, which makes the hotel more appealing to them," he says.
With a Malaysian twist
The hotel group intends to bank on Parkroyal Collection Kuala Lumpur's sustainability theme and its strategic location in the city. "The hotel is in the heart of the city, and near hotspots and landmarks such as the TRX, Lalaport, and all the well-known shopping malls in the city centre."
The building will have a contemporary and sharp design, packed with green features. "In terms of the façade of the building, it will paint an iconic picture. Our guests will be greeted by lush greenery upon entering our hotel lobby once it is completed. In the same regard, we would like to create a warm and casual environment where our guests can hold events and conferences," says Nannucci.
As for dining options, the hotel will introduce a farm-to-table concept restaurant called Thyme, a casual poolside dining experience at SkyeChill and a wide selection of wine, whiskies and craft cocktails at Botanist Lounge & Bar.
"We have Malaysian chefs, and we intend to create exciting [restaurant offerings] for both our local and foreign consumers. It is a great opportunity to discover the local treasures," he says, adding that more details of new partnerships for the hotel will be revealed soon.
To date, it has established partnerships with other eco-conscious brands such as Appelles Apothecary & Lab to offer sustainable wellness and self-care products in the hotel.
"Every organisation plays a role in saving the environment …  at our end, we measure our effectiveness through our set key performance index (with clear sustainable objectives) with our staff," he says.
The hotel group is confident that Parkroyal Collection Kuala Lumpur will perform well in the long term. "We are very proud of what we are building here. And I think all eyes will be on us when we open. This is an opportunity to support the recovery of the local tourism segment, and to make everyone see that there are a lot of great things and cultures here in Malaysia."