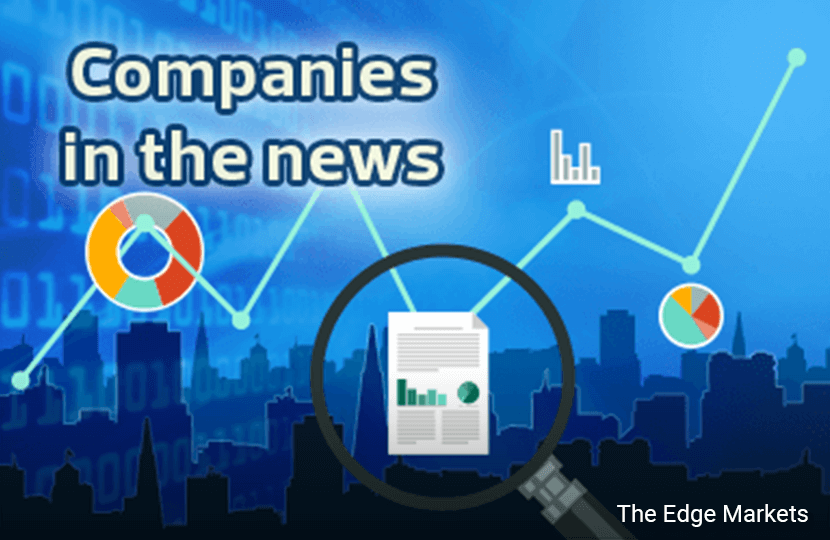 KUALA LUMPUR (Nov 6): Based on corporate announcements and news flow today, companies that may be in focus on Monday (Nov 9) could include the following: BLand, SLP Resources, Fitters Diversified, Damansara Realty, DiGi, Formosa Prosonic, Genting Plantations, Mah Sing and Puncak Niaga.
Berjaya Land Bhd (BLand) is suing a unit of the Korean government for losses and damages incurred due to an alleged breach of agreement in a land sale agreement in relation to BLand's Jeju Airest City development in Jeju Island, South Korea.
However, in BLand's announcement on Bursa Malaysia today about the initiation of the legal proceedings, the quantum of losses and damages it is seeking was not specified.
Meanwhile, BLand has suspended ongoing development works at Jeju Airest City, a reported 183.8-acre integrated resort development that is said to carry an estimated gross development value of US$2.4 billion (RM10.34 billion).
BLand said its 72.6%-owned subsidiary Berjaya Jeju Resort Ltd (BJR) had on Nov 6 instituted legal proceedings in Korea against Jeju Free International City Development Center (JDC) for the alleged breach by JDC of certain conditions in the land sale and purchase agreement (SPA) dated March 30, 2009, that was entered into between BJR and JDC.
BJR is the master developer of the project while JDC, a company under the supervision of the Ministry of Land, Infrastructure and Transportation of the Republic of Korea, holds a 19% stake in BJR.
BLand said pursuant to the SPA, JDC is obligated to transfer the lands acquired under the SPA to BJR, "free from all liens, security interests and encumbrances".
However, on March 20 this year, the Supreme Court of the Republic of Korea (Korean Supreme Court) ruled that the expropriation by JDC of certain parcels of lands, which were subsequently sold to BJR pursuant to the SPA, was invalid.
"Hence JDC had breached the terms of the land SPA, as it failed to transfer good and unencumbered title to the said lands to BJR," said BLand, adding that certain former owners of the said lands had consequently filed a suit demanding that their tracts be returned to them.
BLand said its lawsuit is not expected to have any material adverse effect on the BLand Group for the current financial year ending April 30, 2016.
SLP Resources Bhd saw its net profit triple to RM9.39 million for the third quarter ended Sept 30, 2015 (3QFY15) from RM3.13 million a year ago, underpinned by higher sales volume, higher end product mix of its flexible plastic packaging products and foreign exchange (forex) gains.
The surge in net income was attributed to higher sales volume, higher end product mix of its flexible plastic packaging products for export markets and approximately RM4 million gains in forex, the company told stock exchange in a filing today.
Revenue for the quarter was 3.4% lower at RM42.66 million from RM44.16 million a year ago due to lower volume for domestic sales of plastic packaging and other polymer products.
SLP Resources declared a special single-tier interim dividend of 1.5 sen, payable on Jan 8, 2016, in view of the better results.
For the nine months ended Sept 30, 2015 (9MFY15), it posted a 147.7% growth in net profit of RM20.26 million or 8.19 sen per share from RM8.18 million or 3.31 sen per share last year.
Revenue fell 5.56% to RM126.61 million from RM134.06 million in 9MFY14.
Fitters Diversified Bhd said it has aborted the plan to list its wholly-owned subsidiary Fitters-NRG Sdn Bhd on the Australian Stock Exchange (ASX) via a reverse takeover (RTO) of ASX-listed IFS Construction Services Ltd.
However, Fitters said it may consider listing the shares of Fitters-NRG directly on the exchange.
In its filing with Bursa Malaysia today, Fitters said the decision was made in view that IFS has been removed from the official list of ASX.
Fitters had on Aug 19 this year announced its plans to list Fitters-NRG, a clean energy company with an emphasis on gasification processes, on the ASX via its RTO of IFS, which at that time was still an ASX-listed entity.
Damansara Realty Bhd, which was slapped with an unusual market activity (UMA) query from Bursa Securities after its share price soared 50% to hit a five-month high today, said it is participating in a public tender to construct housing development under Projek Perumahan Penjawat Awam 1Malaysia (PPA1M) at Putrajaya.
Save for that, the property developer told the regulator it is not aware of any other possible reason that may account for the UMA.
The federal government had in July 2013 announced that it will build 100,000 houses under PPA1M project, which will provide public housing with a minimum floor area of between 1,000 and 1,500 sq ft at a price of between RM150,000 and RM300,000.
Amanahraya Trustees Bhd has emerged as a substantial shareholder of DiGi.Com Bhd after raising its stake in the latter to 5.03% on Nov 4.
In a filing with Bursa Malaysia today, the country's third largest telecommunication services provider said Amanahraya bought some 2.72 million shares or 0.03% stake in the company on Wednesday.
The filing did not disclose the transaction value of the shares.
Formosa Prosonic Industries Bhd, which is principally involved in the manufacturing and selling of high quality speaker systems, saw its net profit for the third financial quarter ended Sept 30, 2015 (3QFY15) surge by 127% to RM9.05 million, mainly on higher sales at its Malaysian operations.
The higher sales was a result of its acquisition of manufacturing assets and equipment in Sg Petani, Kedah, in March and a higher share of profit in an associate, according to its filing on Bursa Malaysia this evening.
The group also benefited from a favourable forex rate, from the stronger US dollar against the local note.
In comparison, the group recorded a RM3.98 million net profit in the corresponding quarter a year ago.
Revenue for 3QFY15 went up by 22.4% to RM91.7 million, from RM74.93 million a year ago, as a result of the higher sales from its Malaysian operations.
For the nine months ended Sept 30, 2015 (9MFY15) the group recorded a net profit of RM10.33 million, which was 28.6% higher than its 9MFY14 net profit of RM8.04 million.
Revenue for 9MFY15, however, fell by 1.1% to RM205.2 million, from RM207.45 million a year ago.
On outlook, the group expects a profitable set of results in FY15, but remains cautious on business prospects given the slower economic growth in emerging markets and intensifying competition.
Kumpulan Wang Persaraan (Diperbadankan) (KWAP) has ceased to be a substantial shareholder in Genting Plantations Bhd.
In a filing to Bursa Malaysia today, it was revealed that KWAP had disposed of 417,600 Genting Plantations shares on Nov 3, which resulted in its total shareholdings in the company to be reduced to 38.56 million shares or 4.95%.
KWAP had been a substantial shareholder in Genting Plantations since Aug 28 last year.
The Employees Provident Fund (EPF) has increased its stake in property developer Mah Sing Group Bhd to 10%.
In a filing with Bursa Malaysia today, it was revealed that the EPF had acquired 1.55 million Mah Sing shares on Nov 3, 2015, thus bringing its interest in the company to 240.94 million shares, or a 10% stake.
Mah Sing Group, in a statement, said that the group has practised a dividend policy of paying out a minimum of 40% of net profit since 2006. On Sept 17, 2015 the group paid 6.5 sen per dividend per share in respect of the financial year ended Dec 31, 2014 (FY14), which translated to an attractive payout ratio of approximately 44%.
Puncak Niaga Holdings Bhd has appointed the former president and group chief executive officer of UMW Holdings Bhd, Datuk Syed Hisham Syed Wazir, as its new managing director (MD), effective today.
Syed Hisham, 61, took over the position from Tan Sri Rozali Ismail, 58, who previously held the positions of both executive chairman and MD of Puncak Niaga.
With Syed Hisham's appointment, Rozali, who has been a major shareholder of Puncak Niaga and its group of companies since 1997, has ceased to hold dual positions in Puncak Niaga, according to the group's filings today.
It also announced the redesignation of Datuk Ir Lee Miang Koi, 61, as the executive director of the group's operations division — from director previously — with immediate effect.
Lee's appointment came on the heels of the resignation of Datuk Syed Danial, 57, from his position as executive director of the group today.
(Note: The Edge Research's fundamental score reflects a company's profitability and balance sheet strength, calculated based on historical numbers. The valuation score determines if a stock is attractively valued or not, also based on historical numbers. A score of 3 suggests strong fundamentals and attractive valuations.)