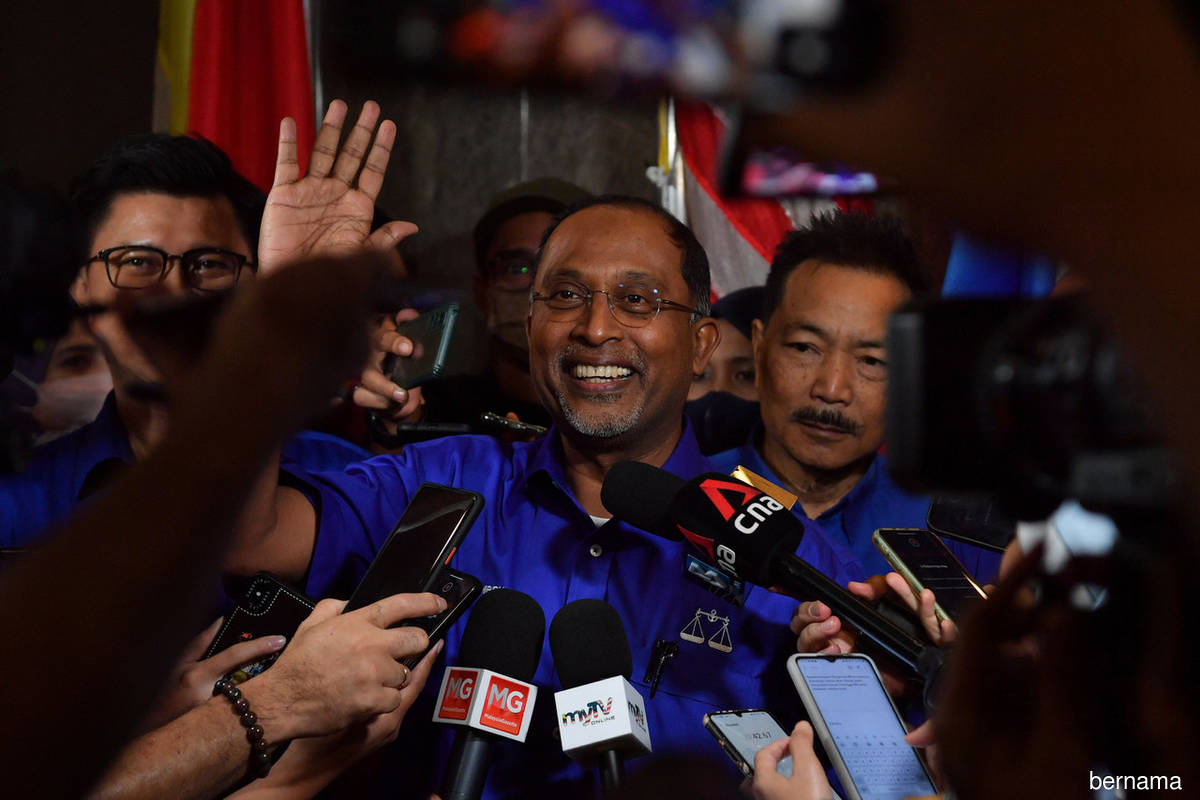 KUALA LUMPUR (Dec 5): Malaysia Airports Holdings Bhd (MAHB) non-executive chairman Datuk Seri Dr Zambry Abdul Kadir resigned from the position on Saturday (Dec 3), after his appointment as the foreign minister, according to the airport operator's bourse filing on Monday.
Zambry, who is also the Barisan Nasional (BN) secretary general, was appointed as the chairman of MAHB on Aug 12, 2020. He took over the post from former Federal Court judge Tan Sri Zainun Ali, who was the first female chairman of MAHB. Zainun was previously appointed to the role on Jan 18, 2019, with her two-year contract then only due to end in January 2021.  
Her departure had come on the heels of a string of leadership changes at government-linked investment companies and government-linked companies when the Perikatan Nasional (PN) coalition took over Putrajaya in March 2020. 
Substantial shareholders of MAHB include government sovereign wealth fund Khazanah Nasional Bhd with a 33.21% stake, the Employees Provident Fund (15.27%), and Retirement Fund Inc (KWAP) with a 5.57% stake, based on the group's 2021 annual report. 
Zambry, who lost after contesting for the Lumut parliamentary seat under BN in the recent 15th general election, only garnered 24,849 votes, falling short by 363 votes compared to navy retiree Nordin Ahmad Ismail, who won under the PN seat with 25,212 votes. Zambry previously served as the Perak chief minister from February 2009 to May 2018. 
Meanwhile, Zambry's resignation arrived at a time when MAHB recorded 8.34 million passengers across its network of airports in October 2022, amounting to 71.1% of 11.68 million passengers recorded in the pre-pandemic period of October 2019. 
The number of passengers in October 2022 was also more than double the 4.1 million passengers recorded in October 2021, MAHB's bourse filing showed last Wednesday. This was the second consecutive month where MAHB's Malaysian traffic exceeded five million passengers.
The group posted a lower net loss of RM9.04 million for the third quarter ended Sept 30, 2022, from RM182.32 million for the same period last year, driven by an 87.2% year-on-year increase in revenue to RM863.6 million.
At the time of writing on Monday, MAHB's share price was six sen or 0.94% higher at RM6.41, bringing the group a market capitalisation of RM10.64 billion. Year to date, the stock has climbed 7.19%. 
Read also:
MAHB's Oct 2022 passenger traffic at 71% of pre-Covid levels
MAHB seeking out revenue generation after 3Q net loss eases to RM9m
MAHB says Zambry is still chairman
Zambry: I object to any potential move to privatise and carve out Subang Airport
Zambry takes over from Zainun as chairman of MAHB, confirming The Edge report
New chairman for MAHB?