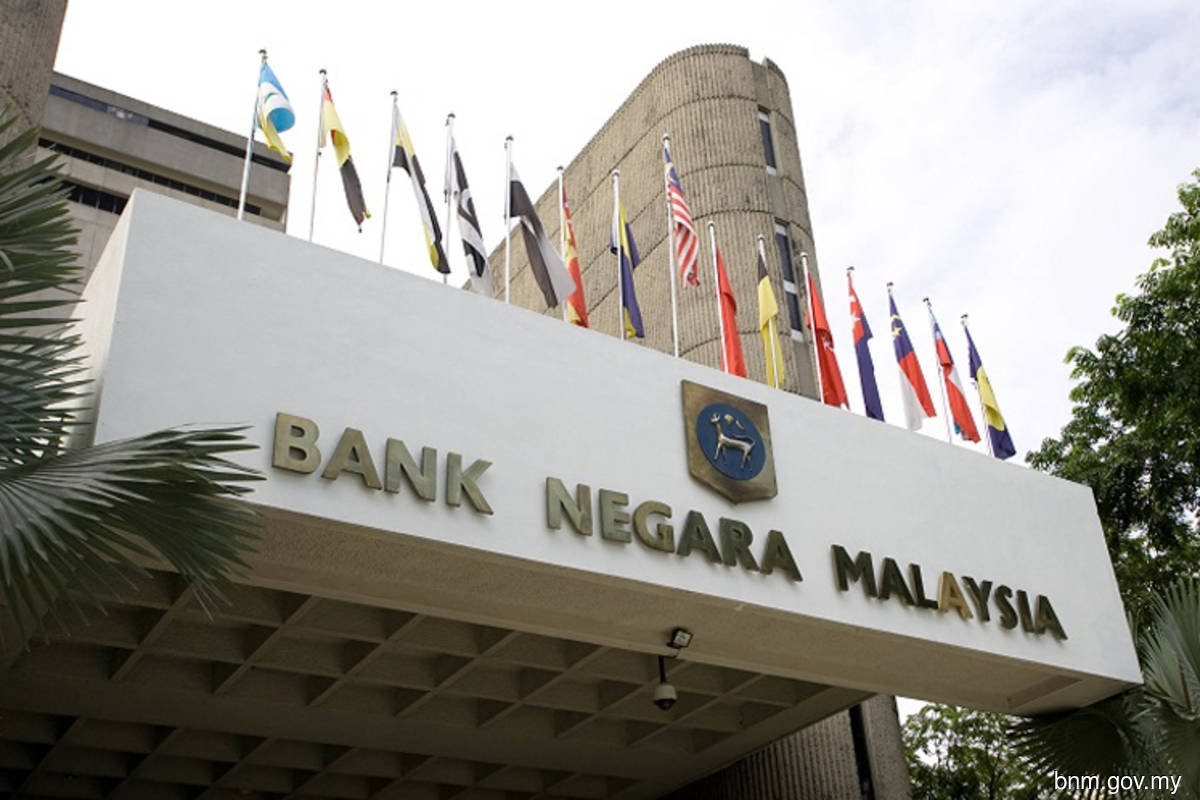 KUALA LUMPUR (April 17): Bank Negara Malaysia's (BNM) net purchases of foreign exchange in 2020 are estimated at around US$2 billion (about RM8.25 billion) as the ringgit came under considerable pressure at the outset of the Covid-19 pandemic shock but recovered over the rest of the year as investor sentiment improved, the US Department of the Treasury claimed.
The Treasury claimed in its semiannual Report on Macroeconomic and Foreign Exchange Policies of Major Trading Partners of the United States that Malaysia does not publish foreign exchange intervention data, hence forcing Treasury staff to estimate the scale of Malaysia's intervention. 
"BNM sold foreign exchange on net in the first quarter of 2020 (1Q20) amid significant global financial volatility sparked by the pandemic. BNM purchased foreign exchange on net over the subsequent three quarters, with most activity displaying through a rise in BNM's net forward position. 
"Foreign exchange reserves stood at around US$100 billion at end-2020, up 2.6% over the year, and were broadly adequate according to standard adequacy metrics, including that of the International Monetary Fund (IMF)," the Treasury said.
The Treasury's report released yesterday indicated that it had included Malaysia in the monitoring list of major trading partners that merit close attention to their currency practices and macroeconomic policies.
The Treasury said Malaysian authorities should continue to allow the ringgit's exchange rate to move to reflect economic fundamentals and limit foreign exchange intervention to circumstances of disorderly market conditions, while avoiding excessive accumulation of reserves. 
"The Treasury urges the [Malaysian] authorities to increase the transparency of foreign exchange intervention, in line with many peers that have moved to public reporting on intervention in recent years. External rebalancing would be supported by upgrades of the social protection system and by measures to foster quality investments," the Treasury said.
At the time of writing today, BNM had not issued a statement in response to the US Treasury's decision to place Malaysia in the monitoring list for currency practices.
According to BNM's latest updates on its website, the US dollar/ringgit interbank intraday rate yesterday stood at 4.132 and 4.125 at the highest and lowest respectively.