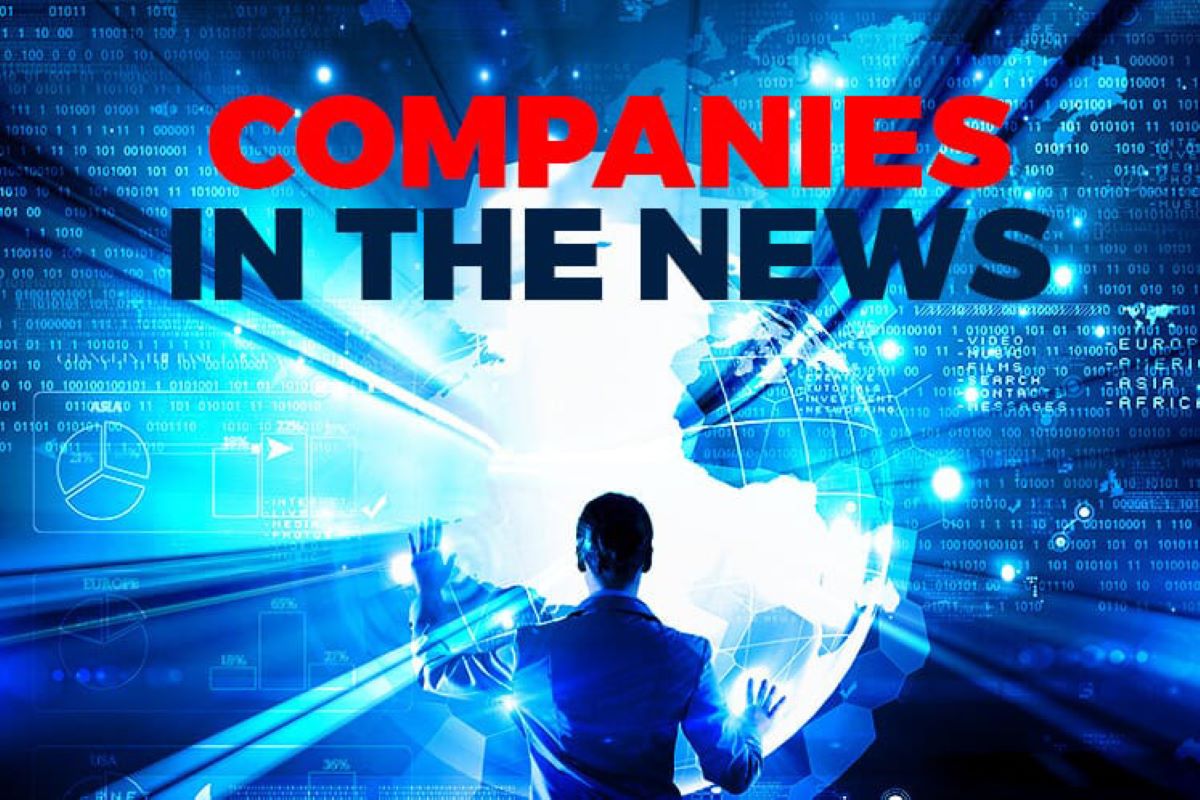 KUALA LUMPUR (Nov 30): Based on corporate announcements and news flow on Tuesday, companies in focus on Wednesday (Dec 1) may include: Boustead Holdings Bhd, RHB Bank Bhd, OSK Holdings Bhd, Mah Sing Group Bhd, FGV Holdings Bhd, PPB Group Bhd, JAKS Resources Bhd, Axiata Group Bhd, Berjaya Corp Bhd (BCorp), CIMB Group Holdings Bhd, Ekovest Bhd, Tenaga Nasional Bhd (TNB) and ATA IMS Bhd.
Boustead Holdings Bhd posted a net profit of RM55.7 million for the third quarter ended Sept 30, 2021, from a net loss of RM51.8 million a year ago, on better performance of its plantation, trading and investment, and pharmaceutical divisions. This more than offset losses from its property and industrial divisions. Quarterly earnings per share came in at 2.75 sen from losses of 2.56 sen per share previously while quarterly revenue rose to RM3.68 billion from RM1.89 billion for 3QFY20.
RHB Bank Bhd's net profit for the third quarter ended Sept 30, 2021 rose 2.14% to RM635.59 million from RM622.25 million a year ago mainly due to higher total income. Quarterly revenue increased 2.74% to RM3.03 billion from RM2.94 billion last year, earnings per share were 15.64 sen against 15.52 sen previously. No dividend was declared for the quarter.
OSK Holdings Bhd's net profit for the third quarter ended Sept 30, 2021 fell 25.44% to RM79.89 million from RM107.14 million in the previous year, as the group's operations were impacted by the Movement Control Order (MCO) resulting in lower productivity. Consequently, the group posted lower earnings per share of 3.87 sen compared with 5.24 sen while quarterly revenue dropped 31.38% year-on-year to RM219.36 million from RM319.67 million.
Mah Sing Group Bhd's net profit for the third quarter ended Sept 30, 2021 rose 54.72% to RM40.17 million from RM25.96 million a year ago, despite revenue shrinking 6.09% to RM364.57 million from RM388.22 million. Separately, Mah Sing's unit Myvilla Development Sdn Bhd has inked an agreement to acquire a parcel measuring 8.09 acres near Kepong for RM95 million from Nation Holdings Sdn Bhd, which will be utilised for the development of service residences with gross development value of around RM790 million.
FGV Holdings Bhd's net profit for the third quarter ended Sept 30, 2021 stood at RM399.39 million, a 191.76% jump from RM136.89 million in 3QFY20 on the back of higher revenue due to better operational profit driven by higher crude palm oil price and improved performance of its sugar and logistics sectors. Earnings per share swelled to 10.9 sen compared with 3.8 sen previously, while quarterly revenue climbed 33.25% to RM5.32 billion against RM3.99 billion a year ago.
PPB Group Bhd's net profit for the third quarter ended Sept 30, 2021 (3QFY21) more than doubled to RM407.91 million compared with RM183.47 million in the immediate preceding quarter (2QFY21) mainly attributable to higher contribution from Wilmar International Ltd and the turnaround of the grains and agribusiness segment. Revenue for the quarter jumped 14.56% to RM1.24 billion from RM1.08 billion in 2QFY21. On a yearly basis, PPB saw its net profit slip 0.89% from RM411.57 million posted in the same period last year (3QFY20), despite witnessing its revenue rise 19.68% from RM1.04 billion.  
JAKS Resources Bhd's net profit for the third quarter ended Sept 30, 2021 grew 19.09% to RM31.85 million from RM26.75 million in the previous year's corresponding period, boosted by its 30% share of profit from JAKS Hai Duong Power Company Ltd that amounted to RM43.4 million, which more than offset the impact of the group's overall revenue decline. Group revenue dropped by more than half to RM30.56 million from RM63.16 million, mainly on lower revenue recognised from its construction division. 3QFY21 net profit is also up almost 80% from RM28.81 million registered in the immediate preceding quarter, despite a 27% drop in revenue from RM41.59 million.
Axiata Group Bhd's 63%-owned subsidiary edotco Malaysia Sdn Bhd is acquiring the entire stake of Touch Group Holdings Bhd's subsidiary Touch Mindscape Sdn Bhd for RM1.7 billion on a debt-free and cash-free basis. The acquisition will enable edotco to increase its tower market share from 21% to 25% while strengthening its aspiration to be the top five tower company in the world and cements its home market leadership position as the nation's largest independent tower company.
Berjaya Corp Bhd has reported its sixth consecutive quarterly loss due mainly to the impact of the lockdown on its gaming operation under Sports Toto Malaysia Sdn Bhd. The group posted a slightly wider net loss of RM59.31 million for the first quarter ended Sept 30, 2021 versus RM58.95 million a year ago. Quarterly revenue shrank 28.68% year-on-year to RM1.39 billion from RM1.94 billion. However, the loss was partly cushioned by the share of better results from other associates and joint ventures.
CIMB Group Holdings Bhd sank into the red, posting a net loss of RM100.59 million for the third quarter ended Sept 30, 2021 from a net profit of RM194.44 million a year ago, underpinned by impairment of CIMB Thai goodwill amounting to RM1.22 billion in the current quarter. Quarterly revenue declined slightly by 0.42% to RM4.4 billion from RM4.41 billion, as the previous quarter under review saw recovery in trading and foreign exchange activity and wealth management. No dividend was declared for the quarter.
Ekovest Bhd reported a net loss of RM6.11 million for its first quarter ended Sept 30, 2021, compared to a net profit of RM10.86 million a year earlier, amid a decline across all of its businesses except for its plantation segment led by newly acquired PLS Plantation Bhd. A net loss per share of 0.23 sen was recorded compared to earnings per share of 0.4 sen while quarterly revenue fell 42.68% to RM179.86 million from RM313.77 million a year prior, with the group's construction operations contributing RM95.99 million, down 62.52% year on year.
Tenaga Nasional Bhd has divested its 100% stake in TNB Power Daharki Ltd, which owns a gas turbine power plant in Pakistan, for US$54.5 million (RM229.58 million). It said the divestment, right after the divestment of TNB's compulsorily convertible debentures in India last August, marks another significant step in the utility group's strategy to streamline its international portfolio by prioritising growth of renewable energy in its focus markets such as the UK, the rest of Europe, and Southeast Asia.
ATA IMS Bhd said its independent non-executive director Wong Chin Chin has resigned due to "differences in opinion". Her resignation also leaves the group's audit and nomination & remuneration committees with only two members.