This article first appeared in Capital, The Edge Malaysia Weekly, on July 27, 2020 - August 02, 2020.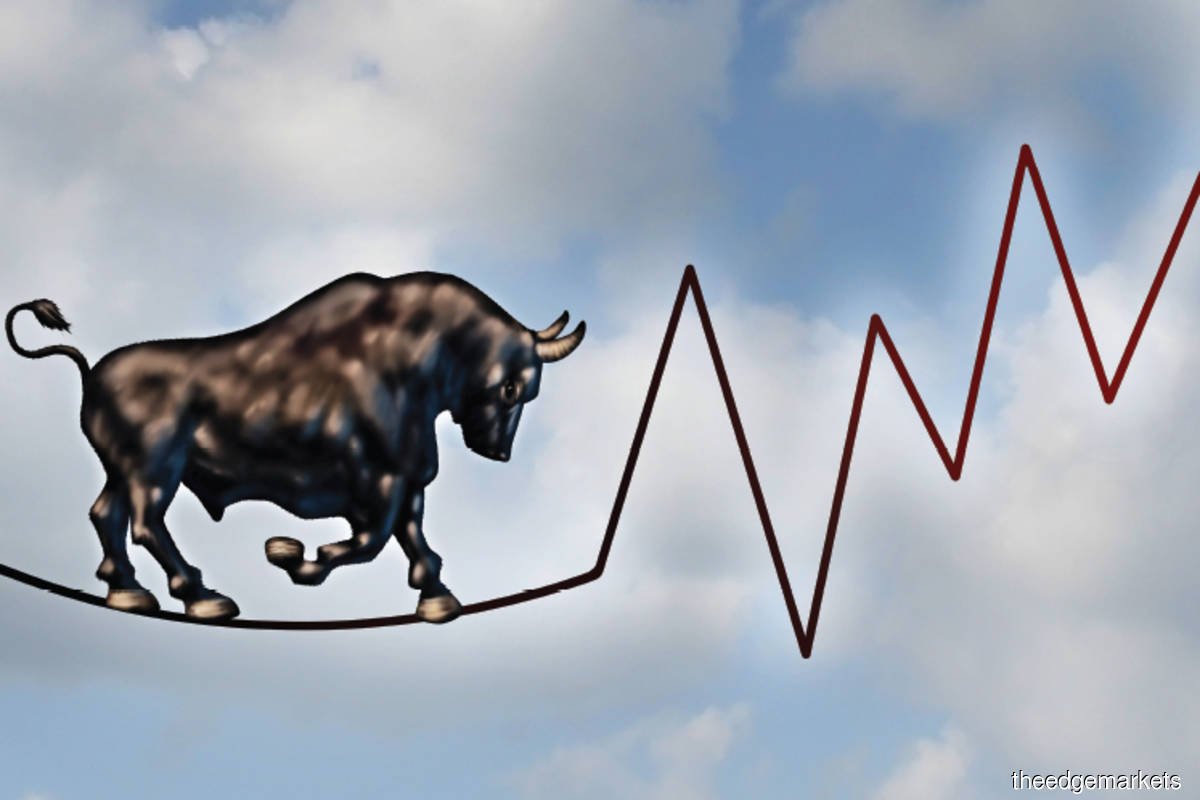 AS their share prices rise to stratospheric levels, certain counters may begin to look far less attractive to investors because of the higher cost of investment required. A bonus issue is one way to address the issue.
With the issuance of bonus shares, a company's share price will be adjusted accordingly. Earnings per share will also be proportionately diluted as a result of the increase in the number of shares as a result of the bonus issue.
Last Monday, Top Glove Corp Bhd and Supermax Corp Bhd announced proposed bonus issues at the same time, propelling their share prices to record highs. Top Glove has proposed a two-for-one bonus issue for every existing share held, and Supermax, one-for-one.
Theoretically, a bonus issue is testament to a company's strong fundamentals, but its valuation remains the same. Quite commonly, a company's share price will increase after the bonus shares are issued.
Kenanga Research head Koh Huat Soon says a bonus issue does not really add value to a company, but would lower the share price and make it more affordable for investors while also increasing the stock's liquidity.
In the case of Top Glove and Supermax, he says the bonus issue will have the effect of maintaining the momentum of the stocks and continue to make them retail friendly.
However, he warns that the risk will increase when share prices go up. "If the earnings expectation can be delivered, then the risk will be mitigated. My analyst has a target price of RM32 for Top Glove. It's now about 25% below that target price. We don't think that it is overvalued at this point."
Inter-Pacific Securities head of research Victor Wan is of the view that a bonus issue could attract a more diverse range of market players.
"Looking at over RM20 per share (for Top Glove), it's basically institutional level, unless you are a high-net-worth individual. With a lower entry price, it would encourage more participation in those stocks."
JF Apex Securities head of research Lee Chung Cheng does not rule out the possibility of other glove companies, such as Kossan Rubber Industries Bhd and Hartalega Holdings Bhd, and technology stocks undertaking bonus issues as well, as their share prices have surged substantially.
MIDF Research estimates the theoretical ex-bonus issue prices of Top Glove and Supermax at RM8.15 and 8.73 respectively, based on their closing prices of RM24.82 and RM18.40 last Monday.
Apart from the glove makers, Pentamaster Corp Bhd, Dufu Technology Corp Bhd, United Plantations Bhd, Muar Ban Lee Group Bhd, Notion VTec Bhd and QL Resources Bhd have also announced bonus issues this year.
On a separate note, the local bourse has seen more than 20 private placement exercises since early in the year, reflecting the resilience of the financial market.
A private placement involves the issuance of new shares to third-party investors and it is a faster way to raise funds for a company.
An analyst who declined to be quoted says this is a bull market phenomenon, as companies will take the opportunity to raise capital in the vibrant market. "It is a good thing if proceeds from the private placement is used to fund their business expansion."
However, given the low interest rates, is bank borrowing a better option?
The analyst notes that a company's balance sheet is the main consideration. "If the balance sheet is highly geared, you shouldn't be too risky in taking more loans. If equity funding can be raised, then it's a preferred option.
"If the business has a very low gearing, then it should take the opportunity to borrow rather than take the equity funding, because the cost of equity funding is higher than the cost of debt funding."
Nonetheless, JF Apex's Lee opines that if the amount raised is too huge, a rights issue is a better option. Moreover, he points out that it may not be easy for firms to borrow from banks in light of the current challenging environment. "Yes, the interest rates are low, but it depends on whether you can secure [a loan] from banks. Also, are the banks comfortable with your business model, especially after the pandemic outbreak?"
Among the companies undertaking private placements are glove players Careplus Group Bhd and Rubberex Corp (M) Bhd, which are raising RM82.96 million and RM31 million respectively to increase their production lines.
Komarkcorp, a packaging machinery and self-adhesive label maker, is looking to utilise RM17.9 million of the RM25.56 million raised from a private placement to fund its face-mask manufacturing venture.
Medical accessories manufacturer LKL International Bhd plans to raise up to RM45.45 million to fund its capital expenditure and expansion.
Meanwhile, construction firms such as Bina Puri Holdings Bhd and Ikhmas Jaya Group Bhd are seeking funding of RM9.08 million and RM13 million respectively through private placements for their projects.