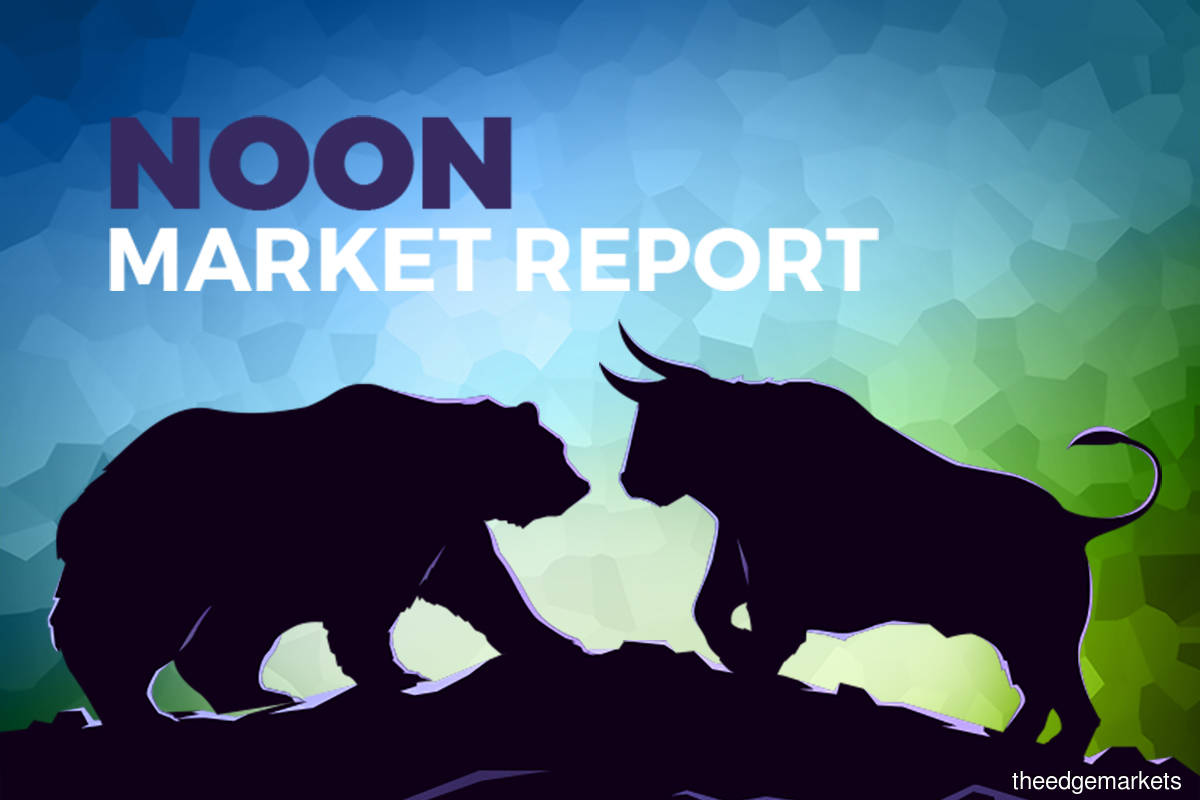 KUALA LUMPUR (Sept 27): Bursa Malaysia ended Tuesday (Sept 27) morning's trading flat amid cautious sentiment in the market.
At 12.30pm, the benchmark FTSE Bursa Malaysia KLCI (FBM KLCI) was almost flat with the index edging higher by 0.06 of a point to 1,413.1 from Monday's close of 1,413.04.
The benchmark index, which opened 0.18 of a point easier at 1,412.86, moved between 1,411.56 and 1,420.27 throughout the morning session.   
On the broader market, decliners edged gainers 363 to 308, while 358 counters were unchanged, 1,368 untraded, and 20 others suspended.
Turnover stood at 1.28 billion units worth RM850.25 million.
Rakuten Trade Sdn Bhd said although the local bourse was in oversold territory, sentiment has turned cautious.
The brokerage expects limited upside for local equities and sees the index hovering within the 1,405-1,420 range on Tuesday.
"We expect commodities-related stocks to encounter some headwinds today (Tuesday) with heightened volatility in global currencies. Meanwhile, the Brent crude price has slipped to US$84 per barrel on recessionary fears," it said in a research note on Tuesday.
Among the heavyweights, Petronas Chemicals Group Bhd rose three sen to RM8.35, Tenaga Nasional Bhd added one sen to RM8.71, and Press Metal Aluminium Holdings Bhd was flat at RM3.99.
Malayan Banking Bhd (Maybank) fell five sen to RM8.54, Public Bank Bhd shed three sen to RM4.25, CIMB Group Holdings Bhd slipped one sen to RM5.29, and IHH Healthcare Bhd declined four sen to RM5.91.
Of the actives, Ace Market debutant PT Resources Holdings Bhd advanced 1.5 sen to 37.5 sen, CSH Alliance Bhd edged up half-a-sen to 3.5 sen, Velesto Energy Bhd was flat at 12 sen, and Top Glove Corp Bhd dipped one sen to 62.5 sen.
On the index board, the FBM Emas Index decreased 2.49 points to 10,091.21, the FBM 70 declined 14.77 points to 12,255.5, and the FBMT 100 Index eased 2.55 points to 9,836.91.
The FBM Emas Shariah Index improved by 22.81 points to 10,174.77, and the FBM ACE expanded by 28.9 points to 4,690.02.
Sector-wise, the Energy Index was 1.84 points higher at 684.19, the Plantation Index climbed 18.09 points to 6,620.26, the Financial Services Index slid 87.58 points to 16,001.61, and the Industrial Products and Services Index gained 0.91 of-a-point to 170.81.