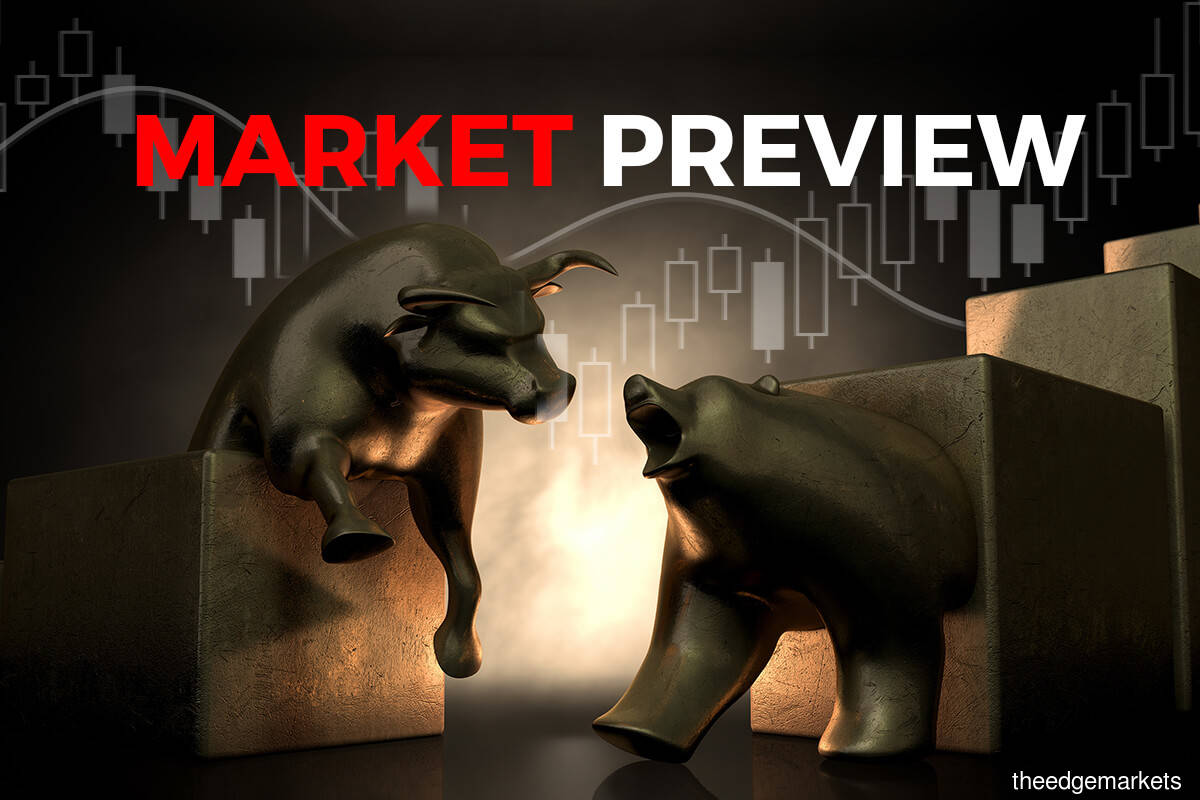 KUALA LUMPUR (Sept 10): Bursa Malaysia is likely to trend higher next week, with the FTSE Bursa Malaysia KLCI (FBM KLCI) expected to break the 1,500 mark due to the optimism that there will not be a global recession.
Inter-Pacific Asset Management Sdn Bhd executive director and fund manager Datuk Nazri Khan Adam Khan said the fear among market players is seen to be declining despite the hawkish rhetoric move by the Federal Reserve and the European Central Bank in raising the interest rate by 75 basis points. 
"We also saw the technology sector taking the lead in the stock market and investors believe the interest rate will not increase aggressively," he told Bernama. 
At the same time, he said they expect the central bank to focus more on economic growth than inflation.
On the home front, he remained confident that investors would be making a comeback due to the strong domestic and foreign investment demand as well as healthy development in trade and tourism. 
Hence, he reckoned the FBM KLCI to trend within the 1,500 to 1,530 range for next week.
On a Friday-to-Friday basis, the FBM KLCI increased 5.35 points to 1,496.53 from 1,491.18 at the end of the previous week, tracking improved sentiments among the regional peers.  
As for the index board, the FBM Emas Index improved 72.69 points to 10,628.22, FBMT 100 Index went up 65.68 points to 10,375.45, FBM Emas Shariah Index bagged 93.85 points to 10,693.48, FBM 70 surged 195.67 points to 12,756.82 and FBM ACE inched up 51.8 points to 4,858.48.
Sector-wise, the Energy Index rose 10.09 points to 707.16, the Plantation Index gained 36.13 points to 6,993.97, the Industrial Products and Services Index lifted by 5.38 points to 185.6, and the Financial Services Index added 53.17 of a point to 16,817.18.
Weekly turnover widened to 11.39 billion worth RM7.86 billion from 9.43 billion worth RM7.9 billion in the previous week.
The Main Market volume was higher at 7.01 billion units worth RM6.29 billion from 5.58 billion shares valued at RM6.65 billion in the previous week.
Warrants volume grew to 1.28 billion units worth RM205.47 million from 1.21 billion units worth RM196.7 million last week.
The ACE Market volume firmed to 3.07 billion shares valued at RM1.36 billion from 2.64 billion shares valued at RM1.05 billion the week before.