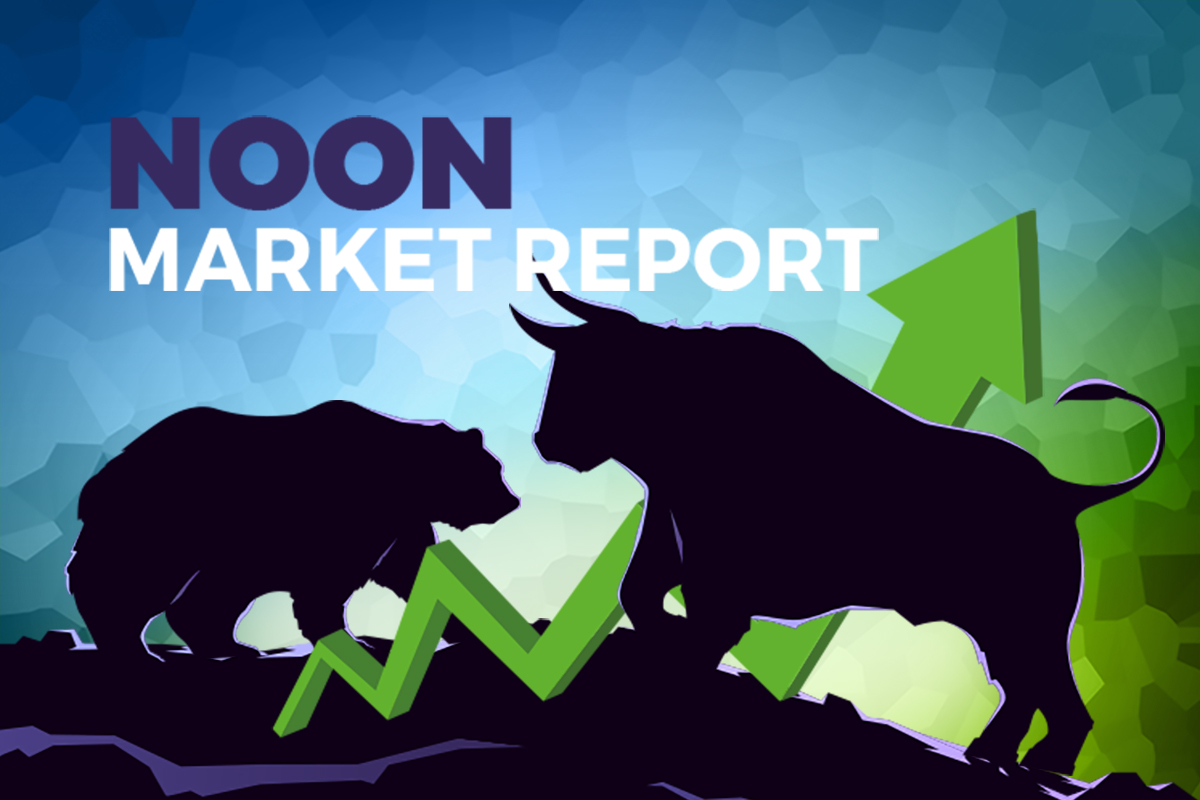 KUALA LUMPUR (July 22): Bursa Malaysia ended the morning trading session higher amidst sustained buying interest among selected heavyweights, led by Mr DIY Group (M) Bhd and CIMB Group Holdings Bhd. 
At 12.30pm, the benchmark FTSE Bursa Malaysia KLCI (FBM KLCI) rose 6.91 points to 1,523.43, from Wednesday's close of 1,516.52. 
The index opened 2.48 points higher at 1,519 and moved between 1,518.01 and 1,525.7 throughout the session. 
Gainers outpaced losers 560 to 315, while 409 counters were unchanged, 960 untraded and 26 others suspended.
Turnover stood at 3.1 billion units worth RM1.52 billion
In a note today, Rakuten Trade expects the FBM KLCI's performance to remain lacklustre amidst the unrelenting local Covid-19 cases, and while the overall market volume has improved, sentiments are expected to remain cautious. 
Of the heavyweights, Mr DIY jumped 13 sen to RM3.47, CIMB appreciated six sen to RM4.54, Press Metal Aluminium Holdings Bhd and Digi.Com Bhd both advanced seven sen to RM4.87 and RM4.20, respectively, while Sime Darby Plantation Bhd improved eight sen to RM3.68 and Axiata Group Bhd gained four sen to RM3.82.  
Among the actives, Dagang NeXchange Bhd added 2.5 sen to 77.5 sen, JAKS Resources Bhd increased 3.5 sen to 52 sen, Borneo Oil Bhd was flat at three sen, Pasukhas Group Bhd and Kanger International Bhd edged down half-a-sen each to 10.5 sen and seven sen, respectively, while Saudee Group Bhd fell two sen to 17 sen.  
On the index board, the FBM Emas Index increased 55.35 points to 11,158.69, the FBMT 100 Index improved 52.45 points to 10,858.62, and the FBM ACE advanced 28.92 points to 7,331.79.  
The FBM Emas Shariah Index was 71.09 points higher at 12,287.04, and the FBM 70 climbed 83.29 points to 14,648.22.  
Sector-wise, the Financial Services Index increased 58.89 points to 14,853.13, the Plantation Index bagged 47.8 points to 6,221.21 and the Industrial Products and Services Index gained 1.37 points to 189.72.