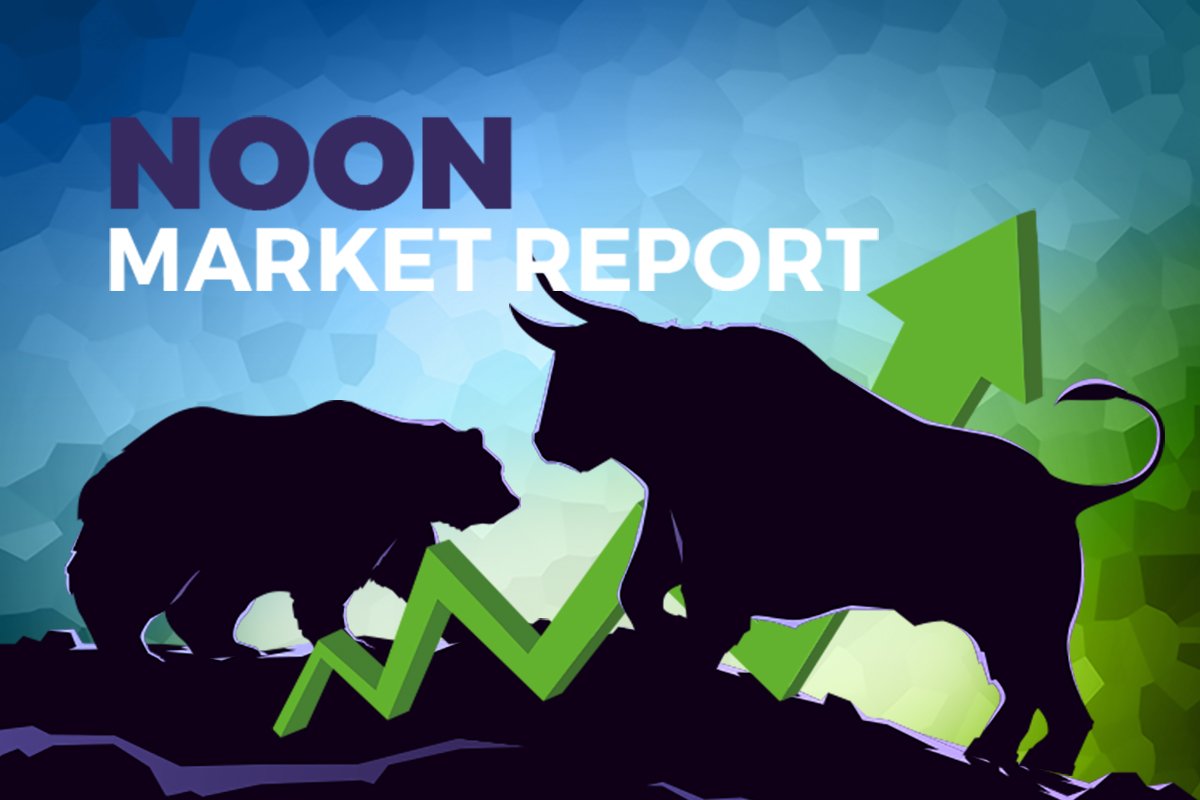 KUALA LUMPUR (May 11): Bursa Malaysia ended the morning trading session marginally higher, taking its cue from a slightly better regional market performance despite heightened volatility, a dealer said.
At lunch break, the FTSE Bursa Malaysia KLCI (FBM KLCI) rose 2.32 to 1,556.9 from Tuesday's close of 1,554.58.
The barometer index, which opened 0.9 of-a-point higher at 1,555.48, moved between 1,554.48 and 1,558.95 throughout the session.
On the broader market, gainers edged past losers 374 to 365, while 404 counters were unchanged, 1,100 untraded and 14 others suspended.
Total turnover stood at 1.41 billion units worth RM739.01 million.
Public Investment Bank Bhd said investors are weighing the perks of buying on the market dip against rising caution over the global market outlook.
At press time, Japan's Nikkei 225 was 0.18% higher at 26,215.42, Hong Kong's Hang Seng Index rose 1.72% to 19,971.18, while Singapore's Straits Time Index was down 0.58% to 3,215.53.
Among the Bursa heavyweights, Malayan Banking Bhd added eight sen to RM9.08, both Public Bank Bhd and IHH Healthcare Bhd inched up one sen to RM4.65 and RM6.44, respectively, while Petronas Chemicals Group Bhd lost two sen to RM9.87.
Of the actives, CSH Alliance Bhd inched up one sen to 12.5 sen, Serba Dinamik Holdings Bhd fell by one sen to 6.5 sen, Techna-X Bhd and Widad Group Bhd gained half-a-sen to 12 sen and 36.5 sen, respectively, and MY EG Services Bhd dropped one sen to 89 sen.
On the index board, FBM Emas Index increased 14.43 points to 11,124.89, FBMT 100 Index gained 13.84 points to 10,801.33, FBM Emas Shariah Index was 11.31 points higher at 11,559.85, FBM ACE added 12.79 points to 5,385.87 and FBM 70 advanced 7.91 points to 13,309.09.
Sector-wise, the Financial Services Index rose 27.21 points to 16,687.65, the Industrial Products and Services Index was 0.03 of-a-point higher at 197.19 and the Plantation Index added 93.44 points to 8,239.54.