This article first appeared in Forum, The Edge Malaysia Weekly, on March 30, 2020 - April 05, 2020.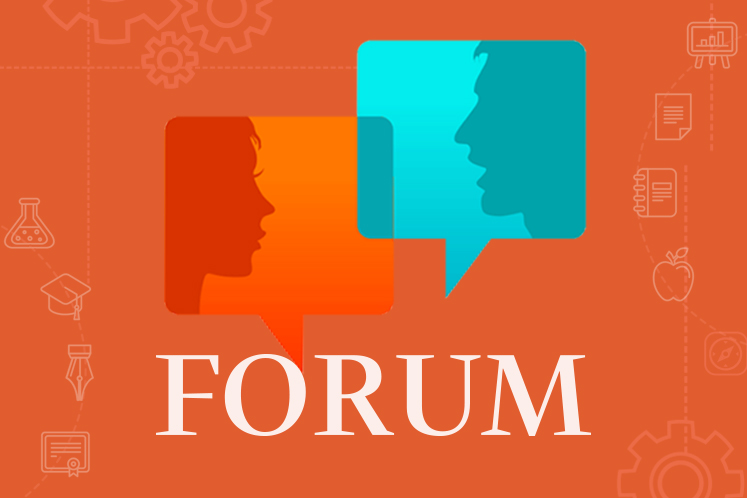 Don't it always seem to go, that you don't know
what you've got till it's gone." — from Big Yellow Taxi by Joni Mitchell
You hear those words quite often these days. The next line is worth a listen too: "They paved paradise." As we grapple with the mounting gravity of the Covid-19 crisis, it has dawned on us that the world we whinged about last week — although far from paradise — was a lot more fun than this week's purgatory. And nothing illustrates this more graphically than sport.
I say "illustrates" and am not comparing event cancellations with the real-life misery afflicting millions the world over, much of it unseen. But sport is full on, comes at us in technicolour with screeching decibels and is impossible to ignore. Its silence is deafening, its absence eerie, joyless and troublingly dystopian.
For many, sport is on the podium of priorities with family and health; it is both our regular fix and highlight, our purpose and our passion, our raison d'etre — and it has gone. Paradise has been paved.
People tell us it doesn't matter but just ask us what we are missing most. Sports leaders have bent over backwards to be politically correct about sport's place in the great scheme of things. But try telling the English Premier League (EPL) that the £762 million (RM3.9 billion) it would cost to reimburse broadcasters if the season is not completed doesn't matter.
Try telling the Japanese that the Olympics, which will cost a few more billion to postpone on top of the US$12 billion  they have already spent, that the Games are inconsequential. And this after seven years of meticulous planning in the hope it would be a major boost to the world's third largest economy!
Nor is it likely to wash with the athletes for whom the Olympics is a once-in-a-career shot at glory; or the English Football League clubs for whom even a £50 million handout may not be enough to keep them and their towns in business. Here in Malaysia, with a sporting structure that has seldom been a priority to the powers that be, you wonder just how much of it can survive.
The entire global sports industry was valued at US$500 billion last year, employing a sizable chunk of mankind and entertaining the rest. Try telling them that what they do, live, eat, breathe and had to go cold turkey on does not matter.
So how is the world of sport handling the meltdown? As Zhou Enlai said of the French Revolution: "It's too early to tell." In football, it has all been very cordial with fine words and a rare spirit of unity among the leaders. This is what UEFA president, Aleksander Ceferin, had to say: "It is at times like these that the football community needs to show responsibility, unity, solidarity and altruism."
In doing just that, UEFA's postponement of its European Championships until next year has allowed domestic leagues to delay the restart of their own seasons, thus buying critical time. And in an even more unusual sign of cooperation, Fifa agreed to delay the launch of its new Club World Cup for a year.
There have also been individual examples of unexpected largesse. Chelsea's Russian owner, Roman Abramovich, and Crystal Palace's Ivorian winger, Wilfried Zaha, are polar opposites in many spectrums, but both have offered to put up hard-pressed British health workers in London properties they own.
Alas, these acts are in splendid isolation. No one is expecting Neymar to turn his Rio mansion into a ventilator factory but more of Ceferin's altruism will be needed: football's paymasters could desert faster than rats off a sinking ship. Indeed, you cannot help but feel the crunch and the really tough decisions are still to come.
As it stands, the big leagues are clinging to the faint hope of finishing to avert the catastrophe of an incomplete season. But what if the virus is not contained? The best, and perhaps only realistic, hope is to play behind closed doors. Eerie, strange and an anathema to players and managers alike, it might at least get the season done, save the EPL itself and provide what the UK government has called "a force for good".
By then, the need for a morale boost cannot be underestimated. The accompanying plan to stream all the games free would be a lifesaver for a sport-starved population reeling from restrictions not even imposed in wartime. During both world wars, football carried on — unofficially — in Britain and Germany.
There would still be a risk of a player testing positive and the entire squad having to be quarantined, but you can see why the authorities are prepared to consider it. Much more of this and clubs could face bankruptcy and fans lunacy.
A resumption could avert social unrest in Europe and keep us entertained in faraway Malaysia. If not, it could boil down to choosing between seasons — completing this one much later but by reducing the next one. Something has to give and even Ceferin said: "There is no more time for selfishness. This is a reset of world football."
The first thing he should reset is the Euros — by abandoning the crackpot idea of staging them in 12 cities scattered between Ireland and Azerbaijan in favour of a single host nation. Dreamed up by Ceferin's disgraced predecessor, Michel Platini, Euro 2020 might have been designed to spread the virus and increase global warming.
Yep, sport does still matter and even a nil-nil draw between Norwich and Watford in an empty stadium would feel like a victory after this.
But the reset many would like is a fairer distribution of the wealth the game creates — assuming there will still be some to share around. A cut in the obscene and unsustainable salaries at the top, a clipping of the wings of agents, cheaper tickets and more fan-friendly kick-off times are just a few others.
Sport still matters — not more than life and death, as mischievously claimed by former Liverpool manager, Bill Shankly. But that was a throwaway line delivered in jest, and he was only talking about football.
Sport matters socially, physically and financially. It bonds and it binds, across continents, cultures and languages — sport has its own Esperanto. With more followers than the two biggest religions combined, football alone would have Karl Marx revisiting his "opium of the people" remark.
And as ex-Liverpool defender Jamie Carragher put it recently: "When the next whistle is blown to symbolise our return to normality, football will stop seeming so inconsequential. It will matter to the world more than ever."
---
Bob Holmes is a longtime sports writer specialising in football