This article first appeared in Forum, The Edge Malaysia Weekly, on April 13, 2020 - April 19, 2020.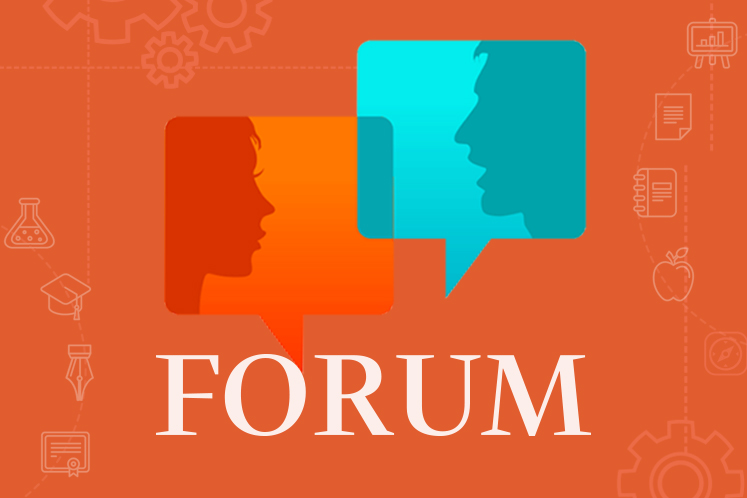 It was an open goal but football's fat cats scuffed it past the post. In a stricken world, having billionaires and millionaires haggle over pay cuts is a public relations disaster — no matter how it is spun. But, then, expecting moral leadership from the English Premier League (EPL) was like asking Marie Antoinette to mind the bakery.
The queen of France lived in a palace; the "kings" of English football live in a bubble. And a few have admitted as much. Warned that clubs could lose more than £1 billion due to the Covid-19 pandemic, the Professional Footballers Association (PFA) responded to a cry for help by saying a proposed wage cut of 30% would damage the health service!
For their part, five EPL clubs rushed to exploit a UK government scheme to help needy businesses. The trick was to furlough non-playing staff and get the taxpayer to pay 80% of their wages. Needy? They included Liverpool — who, after being slaughtered by their own fans, quickly reversed their decision — and Tottenham Hotspur. The two were last year's Champions League finalists and the seventh and eighth richest clubs respectively in the world, according to the 2020 Deloitte Football Money League.
In football parlance, it was a sitter, a plan teed up by the league to save itself and win over a wider public. For all the EPL's special place in society, many players are perceived as brainless, greedy oafs; owners as vulture capitalists. After this shambolic response, many still are.
The PFA insisted it should be the clubs, not the players, who should be stumping up. And the way certain clubs have responded suggests it has a point. Even in a global crisis, the English game failed to answer the call — the old fault lines were there for all to see.
Led by CEO Gordon Taylor, the highest paid union boss in the world at £2.3 million a year, the players had the audacity to argue that any cut in their obscene salaries would reduce the tax they pay. They stopped short of demanding a pay rise — purely to fund doctors and nurses, of course.
Shamed into action by the minister of health, who earns less in a year (£141,000) than many players do in a week, their attitude only reaffirmed their pariah image. But even more shocking was that storied, billion-pound institutions would show the public spirit of a dole bludger.
That Spurs should be first down this grubby path was not surprising, given the streetwise, wheeler-dealer way they are run. But what caused apoplexy in Liverpool was that the self-styled "people's club" should initially follow suit.
Former Reds players joined fans in expressing incredulity at the decision. The Spirit of Shankly supporters' union put it like this: "Our belief is that no million-pound plus profit-making organisation should be relying on taxpayer subsidies in times of crisis."
Ex-player Dietmar Hamann tweeted, "That's not what the scheme was designed for. Contrary to the morals and values of the club, I got to know."
The savings would have been peanuts anyway in a wage bill of £310 million. The world and European champions made a profit of £42 million last year and shelled out £43 million to agents. A headline they never expected to see was: "Socialism for the rich."
Seizing a rare chance to take the high ground, Manchester City, who are appealing a two-year ban from European football for flouting Financial Fair Play regulations, soon announced that they would not be furloughing any staff. They were quickly followed by Manchester United, and now the idea is so toxic that no other club is likely to even think about it.
The blame game escalated with Wayne Rooney calling it "a disgrace". Which was a bit rich coming from a player who was called much worse by his own fans when he threatened to ditch United to double his wages at rivals City!
Taylor further upped the ante by demanding to see the clubs' balance sheets and declared beneficiaries of any good intentions. Talks continue but both sides may have to settle for making individual contributions. Some players already are but it will not be easily forgotten that the football community managed to turn an open goal into an own goal at its own end.
It was exactly what the image-conscious EPL didn't want. After weeks of dithering, it, too, had been shamed into action — this time by decisive moves in other countries: Barcelona's 70% salary cut, Bayern's 20% and Juventus' 100% deferral — belatedly coming up with what it thought was a fair solution.
In calculating the potential losses should the season not be completed, the EPL combined both known amounts and estimates. The breakdown put to the union was as follows: a broadcast rebate package for Sky Sports (£371 million), BT Sport (£50 million) and international broadcasters (£341 million) that would total £762 million.
The loss of match day income — tickets and related sales at the stadium — was estimated at £200 million, with a further £175 million lost from sponsorship deals that may have to be repaid.
With player salaries making up around half of all costs, the clubs estimated that in a worst-case scenario with a 30% wage cut or deferral, they would raise around £570 million in savings over a year. That would cover around half of the total losses of £1.137 billion.
The harsh truth is that some — including Norwich and Bournemouth, who along with Newcastle and the aforementioned duo made up the original "Furlough Five" — have spotted the wolf reconnoitring the door. Burnley, for example, claim they will lose £50 million and could go out of business if play does not start by August.
More terrifying still is the warning from Football Association chairman Greg Clarke that even if fixtures are completed behind closed doors, the EPL may still have to refund broadcasters part of the £762 million. After all, without the atmospheric backdrop of fans, it will not be the same "product" they signed up for.
Clarke added that not just clubs but entire leagues could be lost if the bubble bursts. A glimpse of life in that bubble was provided by former West Ham and England striker Dean Ashton, whose career was ended by injury at 26. Writing in The Guardian, he admitted, "I had my head up my a*se when I was playing … I developed a totally different perspective on normal life. When you're in the football bubble, you can lose sight of that."
It is to be hoped that both players and owners can focus on life very soon. Just a fortnight ago, UEFA president Aleksander Ceferin hoped football would meet this crisis with "responsibility, unity, solidarity and altruism". There is still a chance for the game to do that, but, in their first real test, the world's richest league and richest players showed those attributes were conspicuously lacking.
Note: Last Wednesday, when the total number of deaths attributed to Covid-19 in the UK passed 7,000, EPL players announced that they would contribute to the National Health Service charities under the banner Players Together.
---
Bob Holmes is a long-time sports writer specialising in football