This article first appeared in Forum, The Edge Malaysia Weekly, on November 9, 2020 - November 15, 2020.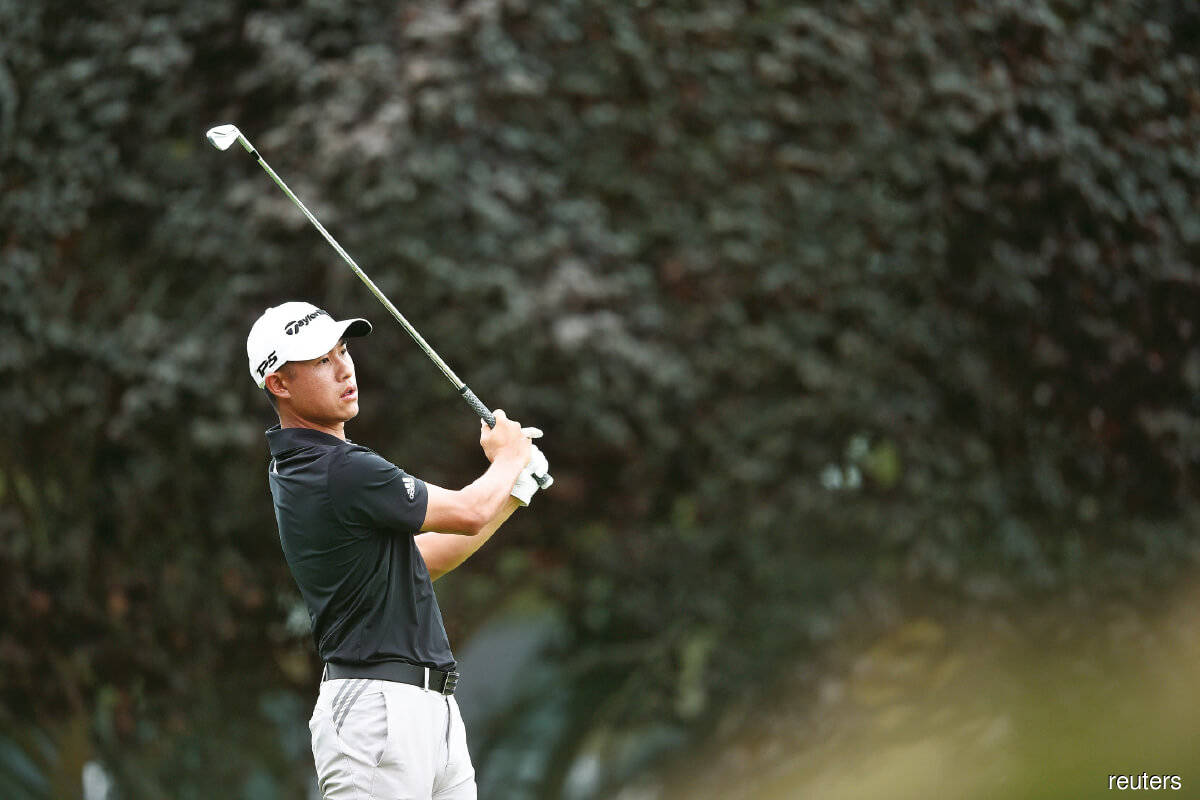 No patrons, no roars, no azaleas. Of all the sporting events transmogrified by Covid-19, none will seem as unrecognisable as this week's US Masters. The epitome of grandeur, it has always been staged in April with the course and competitors primed to sparkle in the spring sunshine.
November promises a darker, colder, eerily silent affair. With 2½ hours less daylight, there will be the dreaded twin tee starts, more shadows and a defoliated version of Augusta National's customary visual feast. But the biggest loss will be the galleries.
Players swear the earth moves with the roars and, as Masters veteran Brandt Snedeker recently put it: "You have that electricity from the first moment … to the last putt goes in on Sunday night." The 84th edition will have "a power outage" in that regard and, already dubbed the Halloween Masters, could be a spooky affair. But perhaps that would be a fitting climax to golf's strangest-ever season.
Back in January, the sport faced the looming threat of a breakaway. Premier Golf League (PGL), a rebel F1-style circuit whose riches would dwarf even those of the PGA Tour, had reared its ugly head. And even though exposed as a Saudi Arabia-funded sports-washing fantasy, a few famous heads were turned.
Lavishing more obscene amounts — a guaranteed US$25 million (RM103.8 million) a year to play in a 48-man league, 54 holes and no cut — upon extravagantly rewarded stars would not have been a good look for a sport struggling with its image. Largely Tiger-dependent for viewers, few people under 40 are playing, courses are closing and equipment is not selling.
But fears of a split in the game — if the majors were devoid of headline acts — were soon superseded by the existential threat of the virus. The pandemic forced a complete rejig of the calendar with the British Open cancelled and the three American majors delayed until the second half of the year. PGL retreated to a deep bunker and were out of bounds when emailed for an update.
Golf tournaments eventually teed off again around the world, albeit with no spectators. But when a young, personable 1.75m Asian-American named Collin Morikawa captured the PGA title in August, it was hailed as just what the grand old game needed.
Then September brought another existential threat. Bryson De Chambeau, built like a line-backer (1.85m and 108kg), bombed and gouged his way to the US Open title at New York's Winged Foot, sparking a very different debate about the future of the sport.
Not only did De Chambeau obliterate the field — he was the only player under par on a minefield of a layout — it raised the prospect of golf course architecture having to be reconfigured. Deadly sand-traps and impenetrable rough were carried with impunity, drives soaring way beyond 320m. And if he did get in trouble, he just blasted out of it.
Creative iron play, turned into an art form by the likes of Lee Trevino and Seve Ballesteros, was rendered obsolete: This was all about brute strength. Devised and executed by a 27-year-old American, who had used the lockdown to bulk up 10kg on steak, potatoes and chocolate milkshakes, it was not for the connoisseur.
Painfully slow and mechanical, critics screamed it was "golf of the robot", while Gary Player said De Chambeau was "making a mockery of current courses". But if this is the future, the consequences for the game are profound. There was talk of "Tiger-proofing" them when Woods came on the scene, but he was never this long.
Player prefers to "cut back the ball", which might seem more sensible than digging up the world's 38,000 courses, but raises another issue. As president and chief executive of TaylorMade, David Abeles, told The Guardian: "This world is not about moving technology backwards. If there was a rule change that rolled back ball speed or driver technology, the average guy who hits it 230 yards off the tee is now hitting it less."
Some have suggested bifurcation is the answer: different balls for pros and amateurs, a loose version of which already exists. But any tightening of that would be poking the hornet's nest — and require rigorous policing. As Tiger has often said: "The genie is out of the bottle. And if you bifurcate, at what level?" Indeed, it would be a divisive path the game's hierarchy understandably fear to tread.
The aspirations of "the average guy" were graphically shown after Tiger's epic triumph at last year's Masters. TaylorMade took 2,000 times as many calls as usual inside 48 hours of Woods' success and a new set of irons carrying his name sold out globally within 28 days. There are 50 million "average guys" regularly teeing it up around the world.
For a Malaysian perspective, I asked Professional Golfers Association (PGAM) president Harris Zainal for his thoughts. He was philosophical, saying: "I do think some short courses could do with a revamp, but it's how the game has evolved, how equipment has evolved, how people have evolved. It's always been about length. Jack Nicklaus could hit it a long way, Arnold Palmer too, and even Gary Player.
"Your physical ability really counts. We've had a few pint-sized players but they were able to hit it a mile too. Now, a 5ft 5in (1.65m) guy may win one or two Tour events, but he won't go all the way." If that is sobering, there is at least some good local news. With the dearth of tournaments, Harris says his members are surviving "by turning to teaching and some academies have never been busier".
With much on its collective tee box, the US$84.2 billion (Forbes, 2018) US golf industry will hope its flagship tournament can add to its legend before normal service can resume next April. It will be different, though, that's for sure.
With daylight at a premium, there's not time to allow everybody to start at the first. Those teeing off on the 10th face a difficult opening hole with Amen Corner next up. Time to get the prayer mat out — mere minutes into the Masters.
As TV viewers, we can feel assured Augusta will show there's more to golf than raw power or a hideous cash grab, nor will it bow to Covid-19 too easily. Precautions will be observed but so will traditional protocols, and there'll be no fake roars, the Champions dinner will not be takeaway and much of its dignity will remain even in monochrome.
But with wintry chills and the nights drawing in, we must hope they get it done without the need for night goggles on Sunday evening. Or the winner having to fit the green jacket on himself — unless, of course, it's Tiger.
---
Bob Holmes is a long-time sports writer specialising in football