This article first appeared in Forum, The Edge Malaysia Weekly, on December 12, 2022 - December 18, 2022.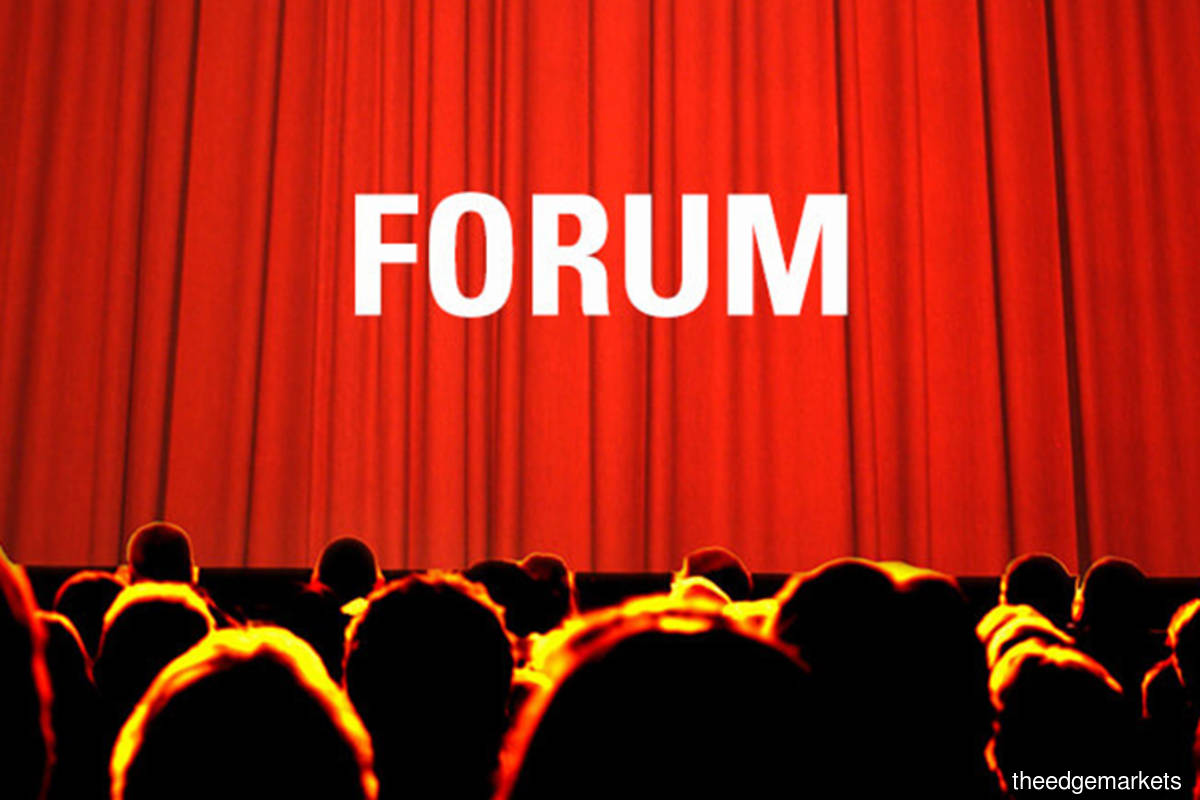 Uruguay striker Edinson Cavani did what millions of fans have been dying to do to a Video Assistant Referee (VAR) monitor: punch it flat on its back. The blow was struck after his country's dramatic exit from the Fifa World Cup and contained as much irony as venom. But it highlighted football's frustration with the spectre looming ever larger at its feast: the intrusion of technology.
Having delivered a thrilling tournament despite all the negatives in the build-up, the Qatar World Cup may or may not be decided on the field. It deserves a fitting climax — a blockbuster goal that brooks no argument to a roar that takes the roof off. Instead, it could be decided by a beep in a referee's earpiece.
Even the shocks and excitement of the past three weeks have been unable to disguise the ominous sense of techno creep. There are more and better cameras, everything is data driven and even the ball has a chip in it. As for the VAR hub, it looks like Mission Control.
It's all a far cry from the light touch that was promised when the system was introduced at the last World Cup. But instead of minimal interference, according to fans, managers and even technology writers, VAR is "sucking the life out of the game".
For relatively marginal gains, the controversies keep on coming and may even be magnified by VAR's arbitrary use. Indeed, it was the failure to use it at all that so annoyed Cavani.
When sent flying in the box against Ghana, he assumed he would be awarded a penalty that could keep his country in the competition. But to his astonishment, the referee thought otherwise. Still, VAR would surely overturn the referee's decision. Wouldn't it?
To even wider disbelief, the "trip" was not deemed worthy of a review, sending Cavani, his teammates and the South American nation into apoplexy. The poor monitor was, on this occasion, an unused and innocent bystander: it was the system and its failure to intervene that had yet more questions to answer.
VAR has become the pitch invader that never steps on the grass; it claims to be all-seeing but has blind spots; and is omnipresent but only at certain times.  And not — in Uruguay's case — when needed most.
That said, the system was launched with the best intentions and driven by the increasingly high stakes in the game. Embarrassed by historic human howlers, governing body Fifa did not want to deter billion-dollar investors because of a referee's poor eyesight.
The influx of American investment is also driving the greater use of technology, which slots more easily into the US' stop-start sports. Nor do £100 million players want "a goal" wrongly ruled out. Nor does any fan. And so, belatedly, football tried to catch up with the likes of tennis and cricket, which have successfully operated video systems for decades.
But the lawmakers forgot that in a nonstop game like football, lengthy interruptions would not just be spanners in the works, but diminish the spectacle itself. The time taken for a decision on a wintry day can feel like the ice age while even goal celebrations are put on hold.
Goal line technology, with its instant response, had been deemed a success but VAR is a very different and slow responsive beast. Its blunders have already had a profound effect both on the top of the English Premier League (EPL) table and the business end of the Champions League.
It has been far too ambitious, attempting to tackle offside, handball and, most contentious of all: whether a player was tripped or dived. Yet to attempt mind-reading, it's still none the wiser. Nor has it ended the inconsistencies.
The most contentious incident of the World Cup so far was an "over the line" decision when Japan beat Spain and, in so doing, knocked out Germany. The decisive goal came after the ball had appeared to millions to go out of play. But VAR was checking.
Doubts arose because officials took two minutes to decide that it was in play and Fifa two days to release the proof. Conspiracy? No. Complicated? Certainly. And extremely irritating as these were the types of situations that technology promised to eliminate.
In the end, the decision was correct — the whole of the ball must be over the line — but it was the handling of it that caused the furore. And this should have been an easy one. Many are extremely difficult and when the lawmakers acknowledge that much of football is subjective, you know it's mission impossible.
Yet Fifa persists although most EPL fans and many in Europe want it scrapped. Of 33,000 match-going fans who replied to a survey conducted by the English Football Supporters Association (FSA) last year, 95% said VAR made the experience of watching a game less enjoyable. Some 44% said they would be less likely to attend a future match as a result. Delayed celebrations and long waits were the biggest bones of contention.
Football is clearly the most difficult sporting challenge that technology faces. Mindful of that, the system is supposedly limited to "clear and obvious errors" or "serious missed incidents". But as we have seen at this World Cup, it cannot even do that. And when it does intervene, it is seen as contravening the spirit of the game.
Take offside. Introduced in football's infancy to prevent "goal hanging" where a player loiters around the goalmouth, it's clearly an essential law to prevent the game descending into farce.
But its current implementation appears to be achieving just that by ruling out goals because a player's kneecap is in an offside position. Such rulings have erased some wonderful goals to widespread outrage and heavy cost to both the spectacle and the game's credibility.
In Qatar, Fifa proudly introduced its new "cutting edge" toy — semi-automated offside technology with 3D animation and 29 data points. But it's still missing THE point. An even smaller bit of anatomy doesn't mean a player is cheating. Surely, it would be clearer for all concerned to rule offside only if there is daylight between the attacker and the defender?
Football today is a very different experience to a decade ago — entire rules have been changed and they are not just enforced by technology, but adapted because of technology. It's becoming dehumanised.
To make the handball offence clearer, almost every time the ball hits the hand or arm, it's now a penalty. There is supposed to be an exception for those at close range, but how close is close? Every referee has a different idea and, short of amputation, it is often impossible for a player to avoid contact from a couple of metres. But almost always, a game-changing penalty is still given.
Now we are nearing the climax of the World Cup, football has produced all the ingredients — wonderful play, raucous atmosphere, thrills and spills — that make for a great tournament. Technology has undoubtedly played its part — with fitness, recruitment, skill sets and many aspects.
But it's certainly not Luddite to call for a pause before new laws make the beautiful game unrecognisable. Right now, much more medicine of this kind could endanger the patient.
---
Bob Holmes is a long-time sportswriter specialising in football