This article first appeared in Forum, The Edge Malaysia Weekly, on May 11, 2020 - May 17, 2020.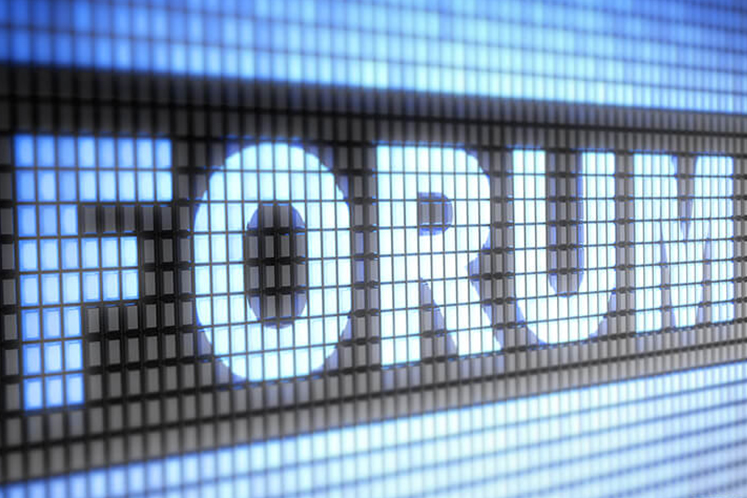 It was never going to be the "all clear" that Malaysia's sports mandarins wanted to hear. While the loosening of the lockdown was welcome for a select few, for organisers of major spectator and contact sports, the purgatory — and paralysis — goes on.
Still chained to their laptops, they preside over dying seasons like funeral directors burying their own kin, fixtures they have nurtured, tournaments dear to their hearts. And unlike evacuees of a natural disaster, they do not have to return to the scene to assess the damage — from a safe distance, they know it has been devastating.
Another difference between a pandemic and a hurricane is in the time before it is safe to go back. More Chernobyl than Katrina, Covid-19 is long term and the costs are mounting.
Sports are gagging for a green light — in fact, some already need ventilators. But though the pulses may be weak, the bosses have their fingers on them, searching for remedies, brainstorming. No one is giving up.
"We have a plan for every month," insists Football Association of Malaysia (FAM) secretary-general Stuart Ramalingam. "We have plans for a May kick-off, June kick-off, July kick-off, so we've got everything planned out. The only thing we don't have is the final decision and we know that the Ministry [of Health] has so many more important things to deal with than football at the moment.
"As an umbrella body, we need to ensure that everybody survives," he continues. "We don't have one stakeholder, we represent all the clubs, we represent the league, the players and coaches and all the stakeholders that are involved in football. And in this unwanted scenario, there will be no decisions that appease everyone."
"As we champion the football industry during these unprecedented times, we are also well aware of the risks involved. The last thing I want is for football to be the cause of the next wave. So, we have beseeched [sic] the advice and expertise from the relevant ministries and only with that can we plan where and when football kicks off again.
"Malaysian football will survive this. We will do what is needed to ensure that the industry is protected. Decisions may not favour everyone but we will do what is necessary. Hopefully, people will understand that we are trying to play the role of mediator," Ramalingam adds.
"If the clubs collapse, all the players collapse. There is a necessity for everybody to know that the league needs the clubs, the clubs need the players, the players need the clubs. So, everybody has to survive together.
"FAM led from the front by introducing the FAM Salary Adjustment Guidelines that are meant to help and guide clubs, players and officials alike in their sensitive discussions on salary deductions. In the guidelines, FAM capped a ceiling deduction of 30% for the biggest earners starting from April."
However, some clubs have not paid their players since March, which gives you an idea of the headache the beleaguered M-League is suffering.
After having its appeal to resume training in July (for an August resumption) rejected, Malaysian Football League CEO Datuk Ab Ghani Hassan describes it as "a lose-lose situation for everyone" but vowed to fight on.
"But it doesn't mean that football has to disappear. We will have to do something to save it. We will submit another appeal in June and if it is approved, there are many things we will implement," Ghani says. With only four rounds of the current season completed, if there is no resumption by September, it is likely to be cancelled.
Golfers have been given a reprieve, but the sport itself is another that finds itself in a difficult lie. But as befits a former pro, Malaysian Professional Golfers Association president Harris Zainal has improvised.
"We've been doing webinars," he says. "The LPGA have offered free sessions and Lim Siew Ai, who is a member, and Sean Yiew have conducted them. This is one way we are engaging with our members during the MCO (Movement Control Order)."
Asked if there is any silver lining, he struggles to think of any. "I don't see anything positive coming out of this. It has really stifled not only our progress but our whole plan. Everything coming to a complete standstill, earnings are zero, but we're trying to make the best of it.
Even on the restart, he says: "I don't think there'll be the usual buzz. It's going to be gradual before the confidence of the golf fraternity is fully restored. Golf clubs can't go full swing. Physical distancing will have to be maintained. You cannot share buggies or huts anymore. A flight of four means four carts.
"Also, locker rooms are a no-no. If clubs allow people to use them, it could be a main cause of another outbreak. I don't think they should be open. It's been a very big blow but Malaysian golf will recover. Golf tourism and retail are the biggest losers."
Qadeer Ahmad, owner of Malaysia's oldest sports store, Car & Co, agrees that "a set of clubs will be the last thing anyone wants to buy just now". He is pessimistic, too, about courses: "I wouldn't be surprised if 20% of our courses will go. But why not lower green fees to RM50 to encourage people to play. And employ local caddies? Give people a chance!"
Elsewhere, like golf, tennis and cycling can be resumed while badminton must be played outside. But all have had major events pushed back to later in the year; the Olympics, of course, to 2021.
Cricket may be a minor sport in Malaysia despite being the second most watched in the world, but in recent years, it has been one of the best organised. Responding to the challenge of the Covid-19 pandemic in typically innovative style, the Malaysian Cricket Association (MCA) has also taken the webinar route and it has worked so well, it will continue after the MCO ends.
Says MCA president Mahinda Vallipuram: "We were due to host the five-nation World Cup Challenge tournament in March and that was postponed but it gave us more time to prepare.
"We remain the host and will work with the ministry to see if that event can still take place. It's critical for us to move up the ladder. The downside is that we've not been able to practise but our national head coach is working with the squad remotely on a daily basis for fitness levels and drills. Those activities carry on.
"It's been so successful that we may even have to create a new department out of this. That's the main positive. It can save a lot of travelling, especially for those in Sabah and Sarawak. We have to look at how we can carry on as there is certainly a product in this."
For Malaysian sports, the new normal may be leaner and an ­awful lot meaner than the old, and as tentative Plan Cs give way to "last resort" Plan Ds, silver linings may be hard to find.
But with positivity and innovation essential for survival, it is heartening to know that amid the reality, our endangered sporting species has those qualities in abundance.
---
Bob Holmes is a longtime sports writer specialising in football