This article first appeared in Forum, The Edge Malaysia Weekly, on July 20, 2020 - July 26, 2020.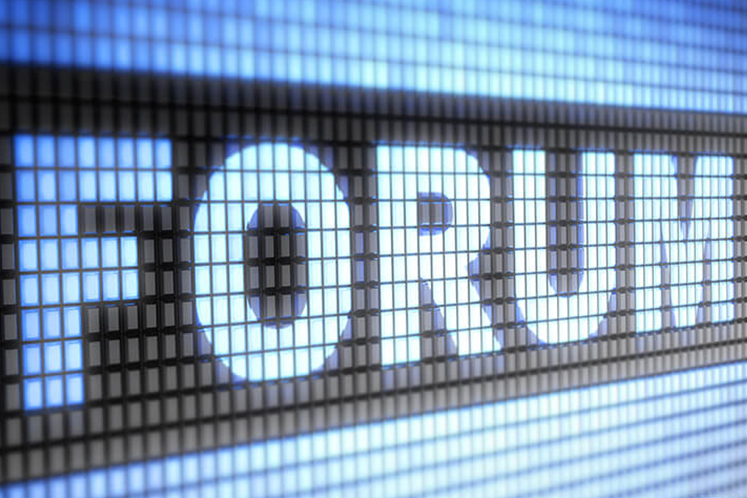 Man City 1-UEFA 0" was a much-used headline after the Court of Arbitration for Sport (CAS) overturned the European governing body's two-year ban on the Manchester club last week. Given the ramifications of the ruling, a more accurate score line would have been: Money 1-Football 0 (after extra-time).
It has been five months since UEFA shook the game's tectonic plates by barring City from European competitions and imposed a €30 million (RM146 million) fine. The cardinal sin — flouting its Financial Fair Play (FFP) rules.
The Abu Dhabi-owned club immediately appealed to CAS, the legal equivalent of the Video Assistant Referee. And after typically lengthy deliberations, the initial decision was reversed, with the fine reduced to €10 million.
The significance is not that City will be free to play but the wider tilt in the balance of power: a green light has been given to Superclubs to spend, spend, spend and, as a consequence, move a step closer to a Super League. UEFA's attempts to rein them in have been completely undermined. A headline still trending at the time of writing was "RIP FFP".
And if this wealthy elite find themselves accused of bending the rules in the future, they know what to do: like a team playing for the final whistle, they run the ball to the corner, block, prevaricate, feign injury and bring on a meaningless substitute to kill time.
Time is all-important as much of UEFA's case against City was rejected by CAS because the alleged transgressions occurred beyond the legal five-year time limit and was thus "time-barred".
If UEFA officials are claiming they lost on a technicality, it was of their own making and merely adds to the sense that the governing body botched its best chance yet of making a stand against the mounting threat against it. And, yes, it did have an Empire Strikes Back feel to it.
It beggars belief that the head honchos and their legal eagles did not spot the flaw in their argument — that they had waited too long to bring the charges — and which was an own goal that City's army of lawyers ensured would not be ruled out. Which is perhaps why City was so confident beforehand.
The club was accused of artificially inflating sponsorship deals with other state-run companies to exaggerate revenues and thus legitimise its massive spending spree — on the stadium, campus, global football empire and, of course, a stellar cast on the field.
Since the takeover in 2008, City's owners, Abu Dhabi United Group, have spent more than £1 billion on players that have enabled the club to rise from hapless nobodies to the mighty trophy-winning machine of today.
To be fair, they have also regenerated a derelict corner of one of Europe's old industrial cities, creating hundreds of jobs. As model owners, they have hardly put a foot wrong, but critics dismiss all that as "sportswashing" and contrast it with the less-appealing human rights record at home.
FFP was introduced to keep football clubs' books balanced when many were teetering on the brink after overspending. It has been largely successful but its inherent flaw has now been exposed. Well-intentioned though it may have been, FFP has in fact protected the established clubs against the nouveau riche and may have discouraged other new money from coming in.
And the irony is that this attempt to assert financial rigour has focused on the two richest clubs in the game. City and Paris St Germain (PSG), owned by Qatar Sports Investments, have the sovereign wealth funds of oil-rich nations behind them. PSG also had to take the CAS route to justice when UEFA accused it of breaking the rules by spending a combined £400 million on Neymar and Kylian Mbappe. It won its case last year.
In contrast, Manchester United, owned by the Glazer family, has been allowed to pile up huge debts yet has such a massive commercial income it has escaped scrutiny, and AC Milan, which came close to bankruptcy, was handed a token one-year ban when it had not qualified for Europe anyway.
So, if FFP is dead in the water, there will be few mourners. What the accountants at UEFA should be looking at are leveraged buyouts — such as those by the Glazers and Messrs Hicks and Gillett at Liverpool — not nitpicking fabulously wealthy nation-state owners.
But, basking in the glow of victory, there is a danger the Superclubs will sense they are immune. Already, they have forced an expansion of the Champions League and sanctioned a 24-club World Cup of Champions — both seen as stepping stones to a now-inevitable Super League, with all that entails.
By creaming off the elite, it would rob the major leagues of Europe of their major attractions and, if a closed shop, there would be no relegation. Yet with A-list, top-of-the-bill fixtures every week, certain owners think they can make a killing.
But as any fan could tell them, repetitive fixtures, many with nothing to play for, will soon lose their audience. And domestic leagues, denuded of their star attractions, would struggle to survive without big broadcasting revenues. The only killing the Superclubs would make by this would be to kill the game.
Also unthinkable is that the English Premier League (EPL), which is also conducting an investigation into City's finances, might have come to the same conclusion as UEFA and enforced a ban. The reasoning being that if players were acquired "illegally" then they must have "cheated" in the EPL too.
There had been speculation of a points deduction which, if applied to last season, would have handed the title to Liverpool. It would also have stirred a hornet's nest of legal claims and counterclaims from other clubs. But given the outcome of UEFA's attempt at bringing clubs into line, such a ruling would seem unlikely now.
City will be mightily relieved as the consequences of even a retrospective points deduction did not bear thinking about. Players had already hinted they may have left and manager Pep Guardiola himself, who has just one more season on his contract, might have gone. No matter how it is spun, City, although not entirely exonerated, would also have had to live with being officially labelled as "cheats".
It may have made sponsorship harder to come by while the loss of income from the Champions League has been estimated at between £150 million and £200 million per year. So, all in all, if not quite back to 2008 mediocrity, the club — and possibly new manager — would have faced an impossible rebuilding job.
To acquire the players of the same calibre, they would not have been able to spend the money, while income from sales would have been limited as many of the current crop are near the end of their contracts and thus have diminished values.
And there is the City Football Group of nine clubs that the Manchester "mothership" heads. Having cultivated relations with eight other nations to assemble this collective, all may have been tarnished had the ban been upheld. Not to mention their part-owners — American private equity company Silver Lake and the Chinese government.
City will not have to explain anything now and, with a cup treble still to play for, it will be encouraged by what has been called the best bit of defending it has done all season. But the rest of football will be able to share this joy.
---
Bob Holmes is a long-time sports writer specialising in football