This article first appeared in Forum, The Edge Malaysia Weekly, on April 27, 2020 - May 03, 2020.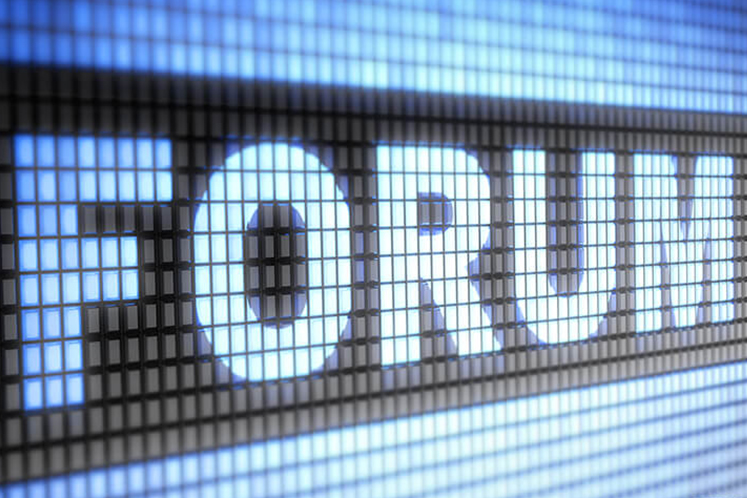 Football played in a mausoleum. A November Masters with the azaleas long gone and nary a prayer around Amen Corner. Formula One double-headers but roars only from the engines. Welcome to sport post-lockdown, welcome to "ghost games".
That is what they are calling sport without spectators. In these tragic times, the title may be morbidly apt, but a tad premature. These pale shadows have yet to live or die: unborn emergency versions of the real thing — Plans B, C and D festering in the hard drives of associations desperate to salvage their seasons. And unless there is a sustained flattening of the curve, they may never get to answer a whistle or a lights out.
But after Covid-19 decimated the calendar, they are the only options. Only the Lonely, as an old song had it. At first, sports dithered, hoping it might just be a blip. But, for weeks, they have been in "nothing is off the table" mode. They have to have a rescue plan just in case the nightmare ends even though they know it may not.
Lockdowns will only be lifted in stages, with social distancing maintained for months. So, any resumption of activity, if at all, will have to take place in an environment more akin to an Intensive Care Unit than a stadium. For El Clásico, read Grey's Anatomy; for the Anfield Kop, read a haunted house.
Top US medic, Dr Anthony Fauci, has pointed the way. Asked how sport could reopen, he said: "Nobody comes to the stadium. Put the players in big hotels, wherever you want to play, keep them very well surveilled [sic]. Have them tested every single week and make sure they don't wind up infecting each other or their family, and just let them play the season out."
Even in Germany, which claims to have the outbreak "under control", football is preparing to play without fans. To stage a televised league game, the Bundesliga estimates that 240 people would be required, including two squads, officials, support staff, medics and broadcasters. Sticking them all in a dedicated hotel until the season is finished would be a stretch even for those accustomed to living in a bubble.
Several Bundesliga clubs returned to training three weeks ago, but it has all been a little unreal: Players arrive in full kit, do not tackle, grab a takeaway meal and go home to shower. But they are already well ahead of the rest of Europe, for whom the clock is ticking.
Now that UEFA has set Aug 29 as the date for the Champions League final, domestic leagues will have to restart before the end of June — if they are to restart at all. Smaller leagues in Scotland and Belgium have already thrown in the towel, but the bigger beasts, with fortunes riding on the outcomes, are clinging on.
Still unable to agree on a format for a cut-off, the English Premier League has the most to lose. But at least fears that "the product" would not be the same as what broadcasters signed up for have been allayed.
Asked to clarify, Astro's Head of Sport, Lee Choong Khay, says: "If it is behind closed doors, yes, we will definitely broadcast it. They [the host broadcasters] are committed to delivering all the matches with or without a crowd, and I think the fans do not care at the moment that there are no fans watching. Right now, there is a very serious pent-up demand for any live sports to be on air."
If that is music to our ears, we are all aware that such games can fall flat. Players may struggle to be roused even by the coaches' best — or worst — exhortations. As they look up to the serried rows of empty seats, it will be the missing 50,000 that they are listening to and they are hearing only silence.
But that will be the new reality: You cannot have wild celebrations in football grounds when the rest of the country feels like a morgue. Lee adds: "These 'ghost games' will be here to stay for a while and this will be the new normal until we find new ways to re-invent our broadcast."
Formula One — half its season already gone — is also in a hurry to make up for lost time. Hence the idea of Silverstone, home of the British Grand Prix, hosting two races within days, albeit closed to fans. It has its merits, as half the field's HQs are less than an hour's drive away and it is the best way to get as much racing done as possible. Says McLaren boss Zak Brown: "It looks like possibly all the European rounds will be in that scenario." More broadcasting bang for their vroom.
Logistics is one thing, availability another, as tennis knows too well. Wimbledon is already cancelled, but there will still be clashes — the new date of the French Open, postponed from May to September, will barely have time to change rackets a week after the US Open — if it goes ahead.
New York is the hardest hit city in the world. It is also where almost three-quarters of a million people turn the US Open into a raucous annual carnival. Without fans, it would not even be a requiem, but it might be the only way.
Golf, having lost The [British] Open and postponed the US Masters, is still hoping to play three of its four Majors with a gallery. But Augusta National, where spring flowers are timed to bloom for the April tee-off, could now see autumn tints.
It is another institution where silence — except when shots are played — is unimaginable, yet 2015 winner Jordan Spieth says: "I think if you polled the players, we would rather have the Masters go on without spectators than not go on at all. I think you would probably get a unanimous vote on that one. But it's a shame."
Spare a thought for Tour de France organisers who are dealing with a "venue" 3,500km long and crowds of up to 12 million. The decision to delay to a later, hotter and holiday season August start, has been called "a recipe for disaster".
That is the view of Edinburgh University professor of global public health, Devi Sridhar, who told
cyclingnews.com: "There's definitely a risk that the Tour moving around and unwittingly spreading the virus could kick-start a new lockdown." Social distancing? It will need more than just those outstretched hands along the route to be kept in their pockets.
You have to ask how long fans would put up with this. "Better than nothing" seems the consensus, but what if some players do not want to play? As Harvard epidemiologist William Hanage says: "It's only getting started."
Apologies for the gloom, but if sport thinks it can ride this out and carry on as normal, it is deluding itself. It will not be normal again: It is different already. But, for fans, when an empty stadium is our spiritual home, it is easier to believe in ghosts. That may be all we have for a while.
---
Bob Holmes is a longtime sports writer specialising in football