This article first appeared in Forum, The Edge Malaysia Weekly, on July 8, 2019 - July 14, 2019.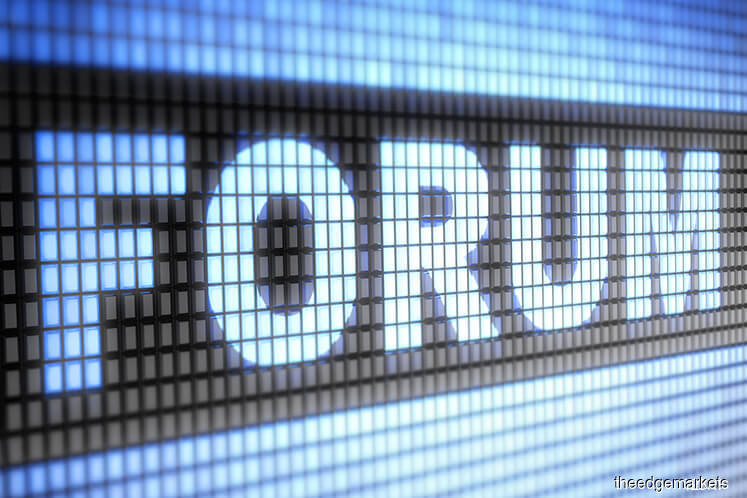 As social revolutions go, women's football has been a long time coming. All around the globe, there have been false dawns, bans and growing pains since the late 19th century, but the Women's World Cup in France has all the makings of being a game changer.
The explosion of interest — record crowds and viewing figures along with front and back page coverage — has ensured that verdicts are already being delivered. The Financial Times (FT) is in no doubt, calling it "a turning point", while The Economist claims the women's game is about to go "mainstream".
But perhaps the most tell-tale sign of impending celebrity is the UK Sun's coining of an acronym, HAPS (husbands and partners) as a counterpoint to the infamous WAGS (wives and girlfriends). It knows a trend when it sees one.
When the tournament kicked off a month ago, the women's game was a mystery to many, derided by some and blighted by a lack of funding — most players being household names only in their own household. Some are now on the cusp of stardom and the sport is suddenly pinching itself as it braces for a brighter, richer future.
The global spread may still be uneven — swathes of the Middle East and South Asia are culturally and/or religiously immune — and in Iran women still have to disguise themselves as men to even watch football. But never again will players from participating countries record a commercial, saying: "We play for a nation that doesn't even know our names".
That's what Germany's Die Nationalelf (The National Eleven) had to resort to in the build-up. Theirs is not the most imaginative of nicknames but it was pretty much the same for China's Steel Roses, the Lionesses of England and the Matildas of Australia. Prior to this tournament they were all Cinderellas.
Still, that was a step up from "ornamental and useless creatures" which, according to women's football pioneer Nettie Honeyball (not her real name), was how men viewed them in 1894. Yes, it goes that far back, but Oscar Wilde had a different take on the yet-to-be-designated "beautiful game". He wrote: "Football is all very well for rough girls, but is hardly suitable for delicate boys."
What gave women's football a kick-start was World War I, when men went off to fight and women replaced them in the munitions factories. Like their male counterparts, the women enjoyed a kick-about during their break and this quickly lead to teams being formed. Inspired by the Suffragette movement in the UK, a knockout competition dubbed The Munitionettes' Cup attracted 53,000 to one game at Everton's Goodison Park in 1920.
But a year later, the women's game was banned by the English FA, who claimed that football was "quite unsuitable for females and ought not to be encouraged". Other countries followed and the ban lasted for 50 years. In truth, there was little effort to get it lifted.
It was a similar story around the world but in Malaysia, of all places, beginning in 1960, there was a brief interlude when women played the game and this, too — albeit indirectly — came about because of a war.
When the United Nations were looking for peacekeepers for the troubled Congo, they asked for Malaysians, having noted how the emergency in the 1950s had ended. The country was only in its second year of independence and money was tight. Tunku Abdul Rahman appealed to people to raise funds.
In Perak, a group of nurses decided to kick a ball about and were not only sponsored but copied — in Selangor, Penang and Negeri Sembilan. I am indebted to Alan Teh Leam Seng, whose story in the New Straits Times last year was a reminder of a brief flowering of women's football in the country that lasted until the 1980s.
At least there is a legacy, as the Piala Tun Sharifah Rodzia still survives, but international success has been elusive. In the SEA Games, our best was second place in 1995. Two years ago, on home turf, we were fifth out of five.
But according to FAM CEO Stuart Ramalingam: "There is huge interest in participation [among girls] but we have a gap in moving from a social activity to a competitive level. We are trying to keep them in the game through a structure of development that makes women's football a lot more acceptable and socially inclusive.
"We are really looking at launching a women's football strategy for Malaysia in 2020, as part of the road map. A pilot scheme will be launched in Kuala Lumpur in September. But at the moment there are no girls' leagues running with the education ministry."
In the rest of the world, women's football also took a while to get going. But led by the US, where many think "soccer" really is a women's game, it picked up enough momentum for Fifa to recognise it. The first official World Cup was held in China in 1991, but it struggled for recognition — until now.
Its modern history has been a tale of haves and have nots. Salaries in England's Women's Super League (WSL) are 1% of their male EPL counterparts, but then games rarely attract more than 1,000 fans. Brazil's Neymar alone earns more than all the players in the top seven European leagues combined. Prize money in France is only one seventh (US$30 million) of what the men picked up in Russia last year.
Ironically in Norway, where they are paid the same as men, the first ever woman Ballon d'Or winner, Aga Hegerberg, has boycotted the team for two years, she says, because they are not given the same respect. She is lucky she is not in Argentina. Recently, that country's women's team had to take an overnight bus to play in Uruguay while the men's team flew there first class.
Even in the US, which has won the Women's World Cup three times and is currently No 1 in the world, there is unrest. Poster girl Alex Morgan is the game's lone millionaire and, according to Time magazine, has the largest social media imprint of any female athlete in the world. That has not stopped the US team from suing its federation for equal pay.
But things are changing. And according to the UK's Women in Football CEO, Jane Purdon, "the rate of change is staggering". After 10 years at the Premier League where rights for the men's game ballooned to billions of pounds, Purdon told the FT: "I saw it all come in and it does not feel like a dissimilar moment now."
In four years, the number of professional players has doubled in Europe and the standard has improved out of all recognition. Most major clubs now have women's teams and blue-chip companies are moving in, with Mastercard sponsoring Arsenal ladies, Avon their Liverpool counterparts.
As the cynics and misogynists beat an ignominious retreat, the wheelers and dealers are swooping. Football is by far the planet's biggest sport, even with half the population essentially inactive. The sudden awakening could lead to a commercial boom that would take decades for other sports to achieve. To bend one of football's oldest clichés, it is about to become a game of two haves.
---
Bob Holmes is a longtime sports writer specialising in football