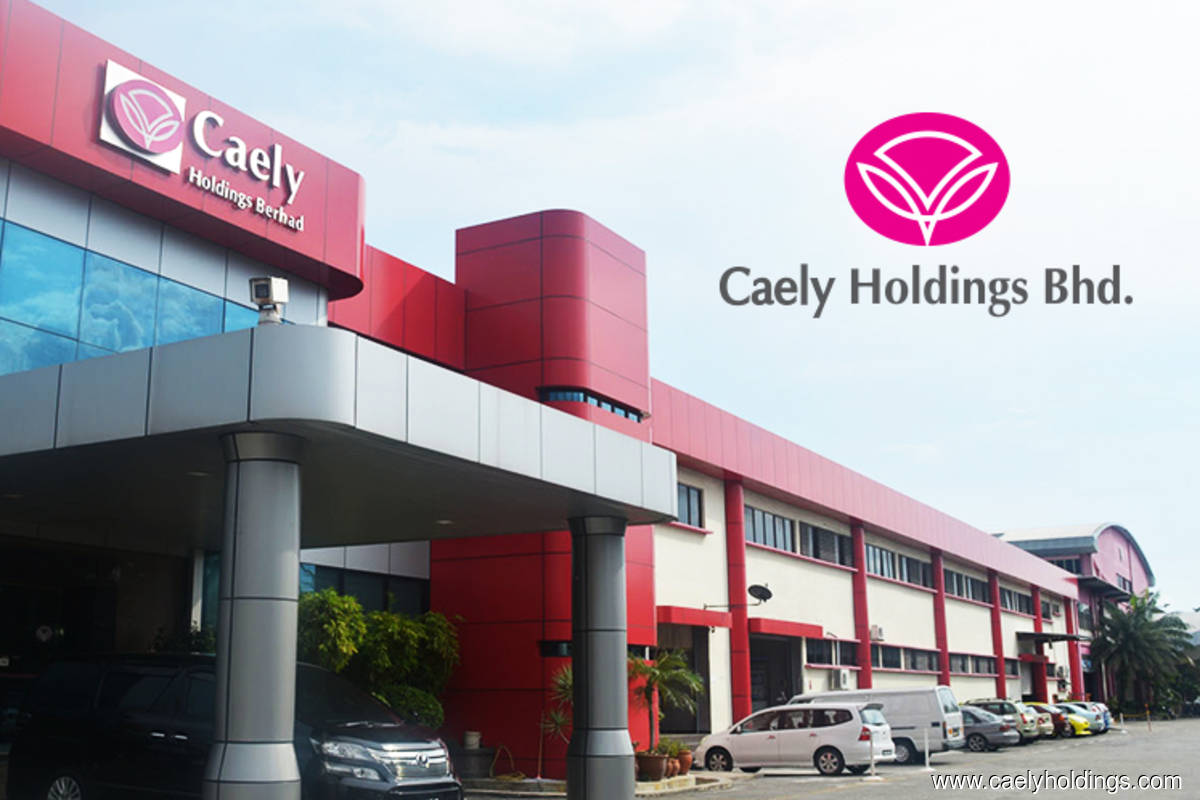 KUALA LUMPUR (May 6): Caely Holdings Bhd's executive chairman and major shareholder Datuk Wira Louis Ng Chun Hau has trimmed his stake in the lingerie maker amid two new appointments to its board.
According to Caely's filings on Friday (May 6), Ng had disposed of five million shares or a 1.94% stake in the company via his indirect interest through his spouse Datin Wira Lim Chee Ting in the open market on Thursday (May 5). 
Following the shares divestment, Ng still owns a 16.95% direct stake, and a 7.04% indirect stake.
Earlier on April 4, Ng had also offloaded 13.13 million shares or 5.1% indirect stake in Caely, held through Public Gold Marketing Sdn Bhd.
In a separate filing on Friday, Caely had appointed chartered accountant Ng Mei Choo as an independent non-executive director.
The 52-year-old Mei Choo is currently the managing associate of Clement & Associates International Ltd (UK) and Clement & Associates (China) Ltd, an international professional consulting group.
Meanwhile, Sin Yoke Hang is appointed as an alternate executive director. The 35-year-old is the daughter of Caely executive director Datuk Seri Sin Hock Min, who was newly appointed on April 25.
Caely has come under the spotlight since last month, as one of its subsidiary's bank accounts had been issued a freeze order by the Malaysian Anti-Corruption Commission (MACC) on April 20.
Earlier on April 7, Caely had appointed Virdos Lima Consultancy (M) Sdn Bhd as its forensic auditor to carry out an independent forensic audit on allegations of suspicious and irregular transactions at the group, citing that one of its independent non-executive directors had received an anonymous package containing documents, raising concerns on several suspicious transactions involving Caely as circumstances leading to the forensic investigation.
The company had also seen its non-executive director Datin Fong Nyok Yoon filing a suit against the company and six current and former directors on April 26 to prohibit them from allotting and issuing new shares in the company through a private placement exercise.
They are executive chairman Louis Ng, independent director Beh Hong Shien, former executive director Lim Chee Pang, former independent director Lim Say Leong, as well as former non-executive directors Datuk Seri Mazlan Lazim and Noor Azri Noor Azerai.
Fong was also seeking the resolution to re-designate herself from executive director to non-independent non-executive director of Caely, which was passed at the company's annual general meeting held on Sept 22 last year, be cancelled.
Amid the forensic audits and MACC's freeze order on its bank accounts, Caely's board had seen many changes with Chee Pang and Say Leong resigning on April 2.
On April 28, Caely had appointed businesswoman Jessie Wong Siaw Puie, 39, as executive director of the group. She is currently the national president of the Malaysia Chinese Women Entrepreneurs Association and founder of the Malaysia Influencers Industry Online Association.
Caely shares closed lower by one sen or 2.6% at 37.5 sen on Friday, bringing it a market capitalisation of RM96.8 million.
Read also:
MACC freeze order and forensic audit cast spotlight on Caely 
Two more resignations hit troubled Caely 
Non-executive director sues Caely, other directors to prevent issuance of new shares via private placement 
Caely says unfreezing of bank accounts is top priority