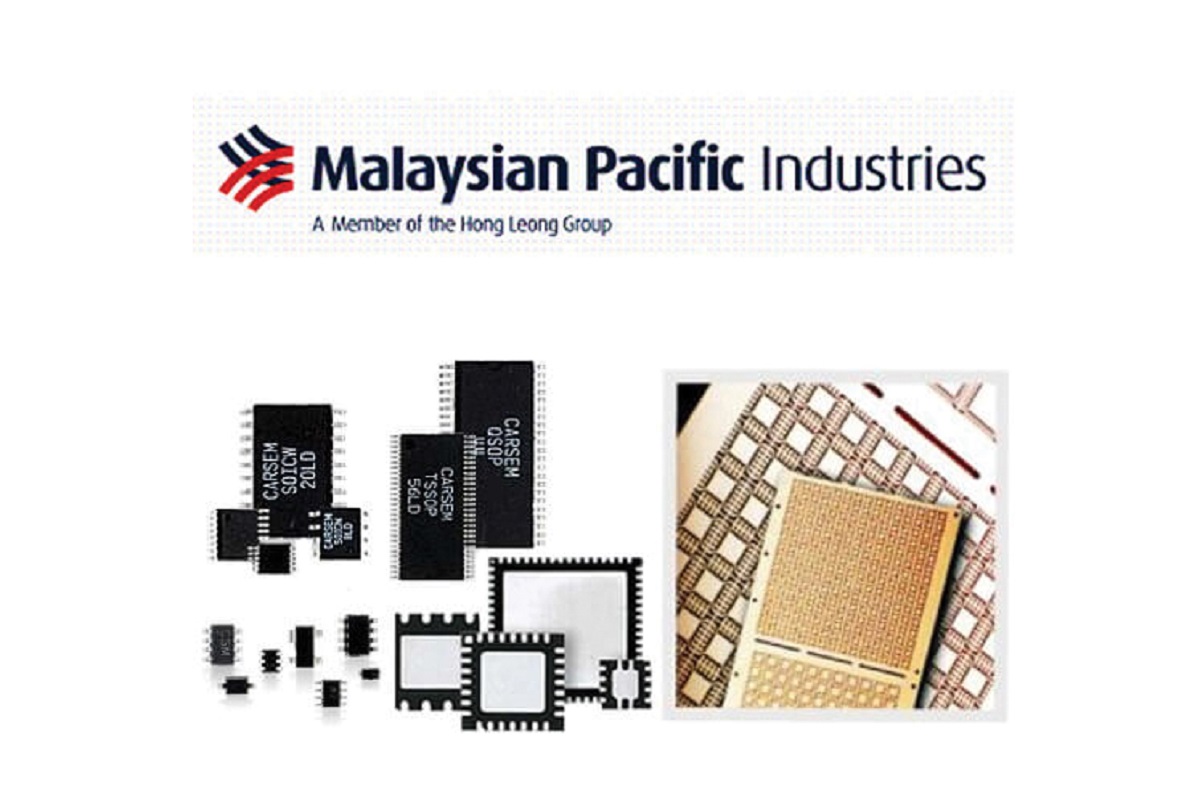 KUALA LUMPUR (Jan 25): CGS-CIMB raised Malaysia Pacific Industries Bhd (MPI) earnings per share (EPS) for FY21-23F by 21%-28% to reflect higher utilisation and robust demand growth for chips from the automotive, industrial and communication segments.
Its analyst Mohd Shanaz Noor Azam shared in a note today that in his recent discussion with MPI management, they indicated that MPI is experiencing robust order visibility for FY21 due to new customer win for cu-clip power packages going into servers at data centres, a pick-up in sensor shipment volume driven by recovery in the global automotive and electric vehicle (EV) market, and higher demand for radio-frequency (RF) chips going into smartphones and 5G base stations, especially in China.
"We estimate that Carsem's plant in Ipoh is running in excess of 90% utilisation, while Carsem Suzhou (CSZ) has been running at full capacity since 4QCY20.
"Moreover, we expect the tightening supply condition in the semiconductor market to keep utilisation at high levels and this is likely to offset the seasonal demand weakness in the March quarter," said Mohd Shanaz.
He also noted MPI is a potential beneficiary of growing silicon carbide (SiC) adoption in EVs, given its unique position as the exclusive backend service provider for Cree (CREE US, NR).
According to him, MPI has already installed and commissioned the first four assembly lines to package SiC products for Cree in Ipoh.
MPI is also in discussion with Cree to add more SiC assembly and packaging lines in view of the latter's production ramp-up, with a new wafer fab scheduled to begin production in 2022, he added.
"Although we expect minimal contribution from SiC power management packaging service of just 2% to 5% to group revenue in FY21 to FY22, we are excited about the growth opportunities in SiC packaging beyond FY22.
"Moreover, we believe the potential increase in SiC packaging beyond 2022 will help MPI meet its target of deriving 50% sales from automotive within the next 3-5 years," he said.
Meanwhile, he expects MPI to maintain capex in excess of RM250 million in FY21 in order to cater to its capacity expansion at CSZ, driven by growing demand from China's domestic semiconductor ecosystem.
"To recap, CSZ registered 30% year-on-year sales growth in FY6/20 despite the impact from the Covid-19 pandemic in 1Q2020. Overall, we expect the group to deliver three-year (FY20 to FY23) sales and EPS compound annual growth rate of 10% and 21%, respectively," he said.
Mohd Shanaz maintained his "add" rating on MPI with a higher target price of RM36.
The target price now is based on 28 times 2022 price to earnings (P/E) (from 26 times), +1.5 s.d. above the sector mean (previously +1 s.d.), in view of re-rating in the Malaysian tech sector P/E multiple due to strong long-term earnings growth prospects.
At the time of writing, MPI fell 50 sen or 1.64% to RM30.02, valuing the company at RM6 billion.