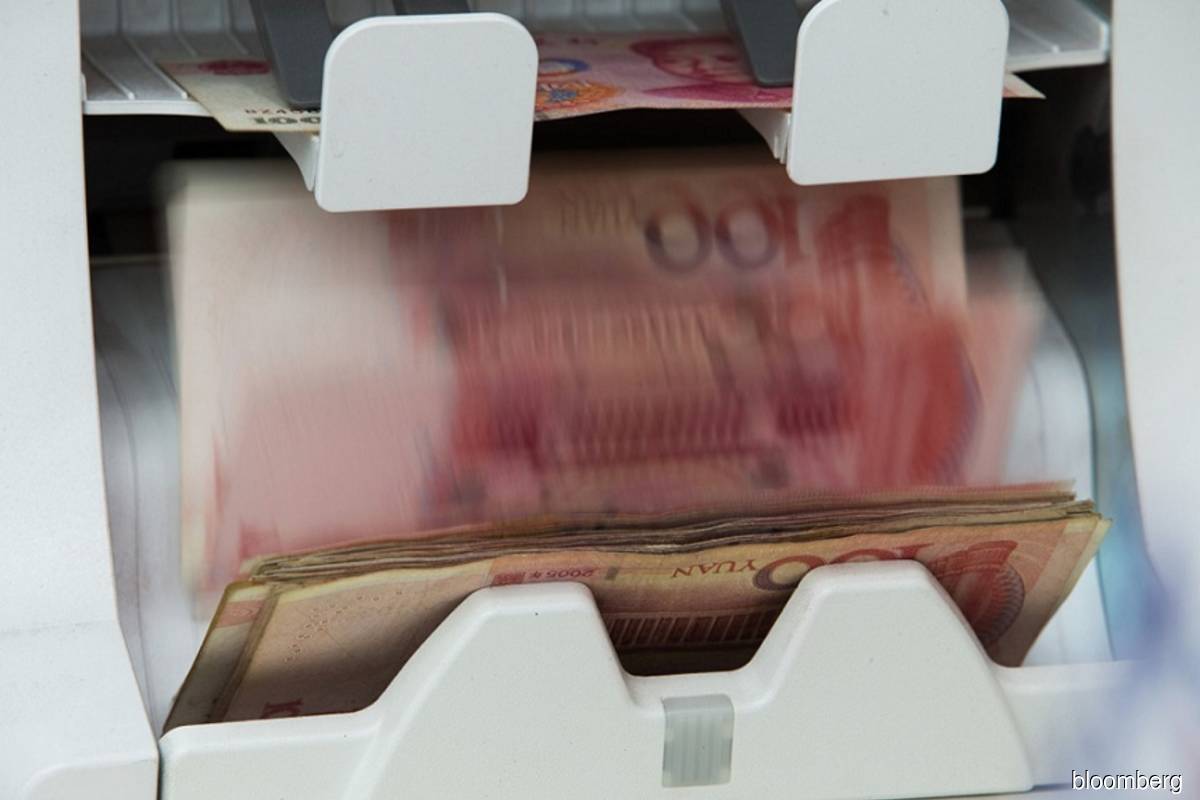 TOKYO/SHANGHAI (May 24): For decades, the surest way for ordinary Chinese families to grow their wealth and guarantee future financial stability was to put most of their money into real estate, and the rest into the stock market.
Now, even those with money to spare are clutching onto their cash, not willing to take a chance in the Covid-battered Chinese economy.
Home prices in China have been falling since September, Chinese stocks and mutual funds aren't great bets these days either, there's little access to international markets and cryptocurrencies are officially illegal. Instead, people are increasingly shelving their money in savings accounts, despite benchmark deposit rates staying at record low levels.
Harry Kong, a bank executive in Shanghai, said his stock-market gains from last year have all been erased. He said he is the most pessimistic he's ever been in 20 years of investing in stocks.
"What I can do this year is to lie flat, and put my savings into big banks," Kong said. "No matter how low the deposit rates will be, it is safe at least."
Kong and others in China are living through one of the most difficult and uncertain environments to plan for the future, as Covid-related restrictions ensnare most of the country's biggest cities with no certain end in sight.
Some analysts predict China's economy will grow by more than 4%, while Bloomberg economists are forecasting a growth rate of just 2% — well below the government's target of 5.5%. Chinese equities are in a bear market, and the benchmark CSI 300 Index has plunged 18% so far this year as the stringent Covid Zero policy and crackdowns on private enterprise combine to sap investor confidence.
"No matter if you're high net-worth or not that rich, the golden time of parking your money and letting your wealth grow, it's gone," said Wei He, an economist at Gavekal Research Ltd in Beijing.
"There's no other investment options," said Clawde Yin, a 45-year-old Shanghai resident. "I've got no choice but to wait and see."
Nearly 90% of Yin's savings are tied up in real estate, with the rest in stocks. Despite the uncertainty in the property market, Yin said he wouldn't try to shift more of his wealth into stocks for now. To Yin, either option is susceptible to snap government policy changes.
That sentiment helped push savings deposits at China's banks to 109.2 trillion yuan (US$16.3 trillion) at the end of April. Deposits in China — which already has one of the highest savings rates in the world — increased 7% in the first four months of the year, compared with 5.5% for the same period last year.
In the past few decades as China's economy developed and boomed, buying a house for its value to increase was the surest way for Chinese from most socioeconomic classes to invest for the future, considering the country's underdeveloped pension system. Over 70% of China's wealth is tied up in real estate.
But that view has been turned on its head in the past year as the government tried to tamp down excessive borrowing and speculation in the housing market. The sector was rocked by a string of defaults by major developers including China Evergrande Group, which shook investor confidence and set off a fall in the sale prices of new homes. Property-loan growth also slowed to the slowest pace on record at the end of March.
Beijing has been trying to develop China's capital markets, and a curb in property speculation could potentially allow more money to flow into stocks or other financial products in the long term. But it's unlikely to be an immediate effect of the current environment for wealth generation, according to He, the economist at Gavekal. The recent stock-market rout isn't helping either.
Part of that market downturn was due to President Xi Jinping's push for "common prosperity," a wide-ranging campaign that led to crackdowns on certain industries and some of China's elites in order to address the wealth gap. The moves sapped investor confidence, and erased at least US$1 trillion of market value from China's high-flying tech sector at one point.
Li Ming, the owner of a small shoe factory in Taizhou city about 250 miles south of Shanghai, says the bank is the safest place for his money. Parking his cash won't be the most sophisticated investment, he says, but he believes it is the safest option. He plans to cash out of wealth management products as soon as he can, depositing the proceeds in the bank. He has 60% of his savings in those products, which banks offer as an easy entry to investing for many households with little market experience.
"My stock-market holdings have lost 50% so far this year," he said. "I don't want to risk making other investments."
Grace Liu, a 36-year-old who works at an investment firm in Hubei province, is among those whose fortunes have made an about-turn in recent months.
The stock market rout has put Liu's company in a difficult financial situation and unable to pay her salary. She's now drawing on her savings to pay her mortgage and support her husband and two young children, hesitant to pull money out of the stock market when her investment is at a loss. Her husband is in the restaurant business, which has also been badly hit by the coronavirus restrictions in China.
"Where can you find reliable wealth management these days?" she wondered. "I put my money in stocks, and now it's all gone."
Tight capital controls also makes it difficult for the average Chinese to move large amounts of money overseas for opportunities, and scarce knowledge of foreign markets also limit the desire to invest there. Although people in China can invest in foreign stocks through government-approved funds, in many cases, the everyday Chinese retail investor may not know where to even start, said He.
"I'm not sure currently such a demand exists" to seek higher returns overseas, he said. "The education is still lacking."