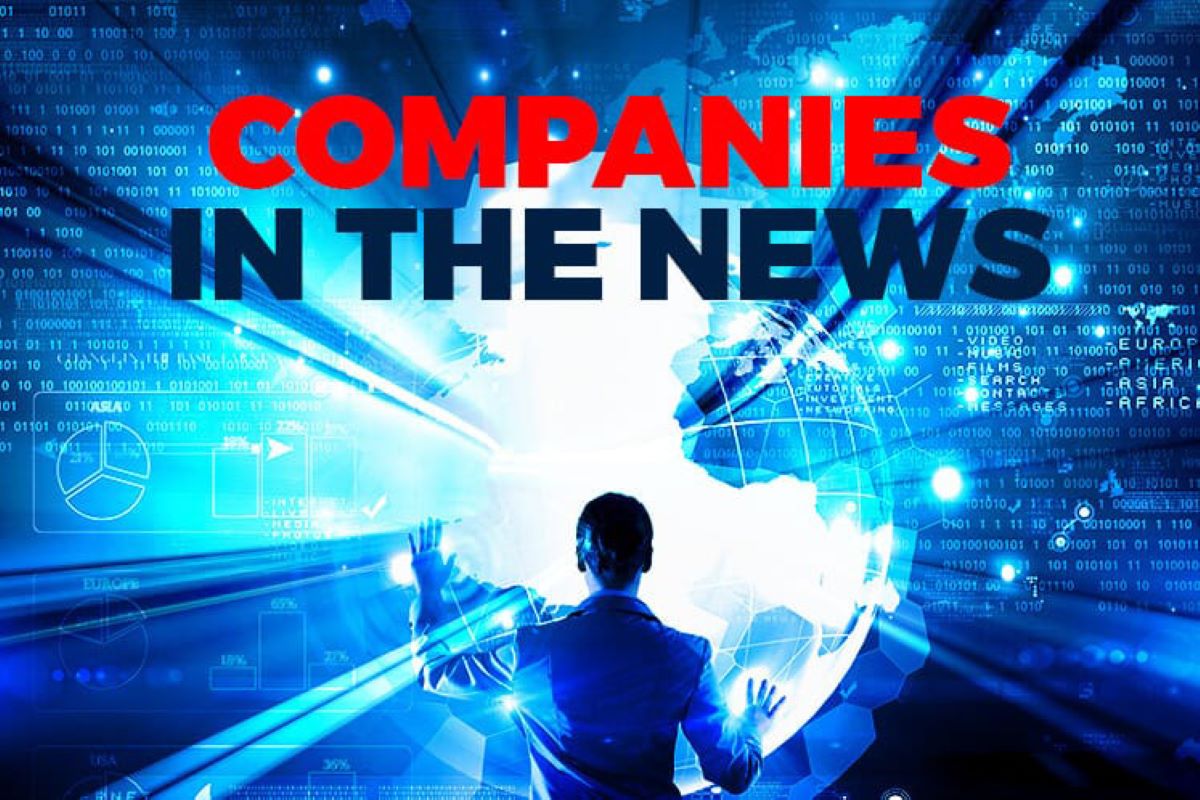 KUALA LUMPUR (Oct 20): Based on corporate announcements and news flow on Wednesday, companies in focus on Thursday (Oct 21) may include: CIMB Group Holdings Bhd, George Kent (Malaysia) Bhd, Bintai Kinden Corp Bhd, Tenaga Nasional Bhd (TNB), Daya Materials Bhd, Hua Yang Bhd,
Classic Scenic Bhd, Pestech International Bhd, Sime Darby Bhd, Carimin Petroleum Bhd, KIP Real Estate Investment Trust, SKB Shutters Corp Bhd, Mah Sing Group Bhd, FGV Holdings Bhd and Ageson Bhd.
CIMB Bank Bhd has entered into a sustainability-linked derivative (SLD) transaction with Standard Chartered Malaysia. The SLD takes the form of an interest rate swap with a notional value of RM2.45 billion for hedging purposes. CIMB said the ringgit-denominated SLD transaction is the first of its kind globally and Asia's largest environmental, social and governance-linked derivative transaction by notional value to date.
Notably, the SLD transaction has been structured to involve a pricing mechanism where a discount or premium will be applied depending on whether CIMB Group Holdings Bhd — the listed holding entity of the bank — achieves its pre-agreed sustainability performance targets.
Following the completion of the disposal of its entire 50% stake in MRCB George Kent Sdn Bhd to Malaysian Resources Corporation Bhd on Oct 13, George Kent (Malaysia) Bhd said it is looking forward to exploring new growth opportunities in the domestic and regional railway space under the 12th Malaysia Plan's policy enabler of enhancing connectivity and transport infrastructure.
Bintai Kinden Corp Bhd has entered into a distribution agreement with Scientillence Sdn Bhd for the non-exclusive distribution of hemodialyzer in the private and commercial sector. The firm said its subsidiary Bintai Healthcare Sdn Bhd signed the agreement for a one-year period, which can be extended an additional five years subject to terms and conditions. Bintai Kinden expects the agreement to contribute positively to its future earnings.
Tenaga Nasional Bhd (TNB) has acquired a 49% stake in Blyth Offshore Demonstrator Ltd (BODL), an offshore wind farm company in the UK, from EDF Renewables, a subsidiary of French utility company Électricité de France. TNB said the acquisition was done via its wholly-owned subsidiary Vantage RE Ltd and marked TNB's maiden entry into the international offshore wind market as BODL currently owns offshore wind assets off the coast of Blyth, Northumberland, England.
Daya Materials Bhd announced that it has received Bursa Securities' approval for its regularisation plan. The plan was submitted to the regulator on Dec 31, 2020. The regularisation plan will see the exchange of the total number of issued shares of Daya Materials comprising 2.04 billion shares for 20.43 million new shares in Propel Global Sdn Bhd (Newco), on the basis of one new Newco share for every 100 existing Daya Materials shares held on an entitlement date to be determined later. It will also see the proposed assumption of the listing status of Daya Materials by Newco.
Hua Yang Bhd's net loss widened to RM8.65 million for the second quarter ended Sept 30, 2021, from RM5.76 million a year ago, dragged by slower sales and construction progress. Revenue fell 50.39% to RM16.1 million from RM32.45 million. Hua Yang said its property development business was hit by slower sales and construction progress due to the restrictions imposed during the National Recovery Plan period. The group's total unbilled
sales at the end of the quarter stood at RM145.54 million. It had undeveloped land bank of 424 acres across key regions with an estimated gross development value of RM5.3 billion.
Classic Scenic Bhd's wholly-owned subsidiary Finesse Moulding (M) Sdn Bhd has acquired a piece of industrial land and a factory on it in Bidor, Perak for RM12.5 million from VE Surpass Frame (M) Sdn Bhd. The company said the purchase price will be financed through proceeds to be raised from the proposed private placement announced on Oct 8.
Pestech International Bhd has entered into a Memorandum of Understanding (MoU) with Gartena Holdings Ltd to explore the opportunity to cooperate in proposing and developing Waste-2-Energy solutions in the ASEAN region. Gartena is a company operating in the United Kingdom and Sweden which has developed and holds the worldwide patent for the world's technically advanced, efficient and environmentally friendly Waste-2-Energy process. Both parties wish to cooperate in proposing and developing Waste-2-Energy solutions in the ASEAN region under the MoU.
Noting that China has the highest growth potential in the luxury car market, Sime Darby Bhd said it plans to grow its luxury vehicle presence in the country by establishing a foothold in the second and third tier cities. Sime Darby chairman Tan Sri Samsudin Osman said a focal point of the group's growth ambitions is its businesses in China. In his statement in the group's latest annual report, Samsudin said China is not only the world's single biggest luxury car market but also the fastest growing.
Carimin Petroleum Bhd has declared a special dividend of five sen for the financial year ended June 30, 2021 (FY21) to reward its shareholders. The group's shares will trade ex-dividend on Nov 3, and the dividend will be paid on Nov 17. Coupled with the first and second interim dividends of 0.5 sen each, Carimin's total payout for FY21 will be six sen.
KIP Real Estate Investment Trust's (REIT) net property income (NPI) fell 2.34% to RM13.67 million for the first quarter ended Sept 30, 2021, from RM14 million a year earlier, on the back of a drop in revenue. Revenue fell 6.02% to RM17.14 million from RM18.23 million, due to lower promotional area income amid the restrictions on mall level activities. The REIT declared a first interim distribution per unit of 1.55 sen amounting to RM7.8 million to be payable on Nov 23, which includes a non-taxable portion of 0.71 sen derived from capital allowances and tax-exempt income.
SKB Shutters Corp Bhd has proposed to undertake a bonus issue of two new shares for every one share held. The roller shutter and steel door manufacturer also announced free warrants on the basis of one warrant for every two shares held. The entitlement dates for the two issues will be determined later. SKB Shutters said the proposals, which are subject to shareholders' approval, could involve the issuance of 88 million bonus shares, and up to 66 million warrants.
Property developer Mah Sing Group Bhd said it has completed the issuance of secured and unrated sukuk murabahah of RM300 million. The sukuk issuance is part of the property developer's ongoing RM1 billion sukuk murabahah programme since last year. The sukuk issued will have a tenure of five years and carry a fixed profit rate of 4.9% per annum payable semi-annually. In accordance with Islamic finance principles, the sukuk is secured by assets owned by Mah Sing via its subsidiaries and designated accounts.
FGV Holdings Bhd said it hopes to formalise the appointment of an independent auditor by November in its effort to remove the US ban on its palm oil products. It is currently engaging a US-based legal counsel to finalise the terms of the appointment. The independent auditor, it said, will assess the group's operations against the 11 International Labour Organization indicators of forced labour, as advised by the US Customs and Border Protection (CBP), in a bid to lift the withhold release order imposed by the CBP.
Ageson Bhd (formerly known as Prinsiptek Corp Bhd) has decided to scrap its proposed rights issue of irredeemable convertible unsecured loan stocks (ICULS). This is due to the "expected longer time" required for the company to complete the rights issue, the small cap home builder and developer said. Ageson said it will explore an alternative avenue to raise funds expeditiously for its operational requirements.