This article first appeared in Wealth, The Edge Malaysia Weekly, on December 27, 2021 - January 09, 2022.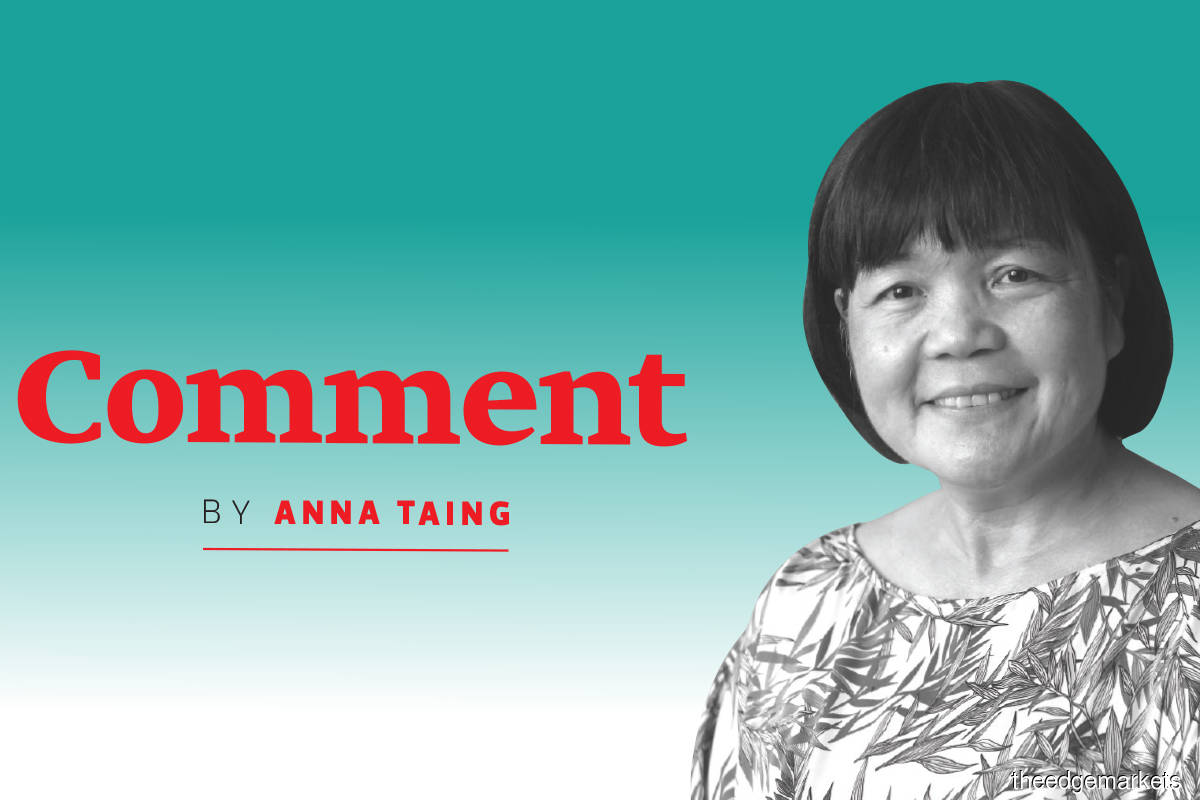 Is inflation real or is it just transitory? This will probably be one of the biggest questions for investors and policymakers in 2022.
On this, the jury is still out. One group says inflation is transitory, while on the opposing side, the view is that it is very real, with some even warning that if not nipped in the bud, the world could see a repeat of the 1970s, when inflation reached double-digit levels and hurt global growth.
Certainly, those who hold the view that inflation is transitory opined that supply and output disruptions should start to ease towards the latter half of next year, which means inflation will start to taper off. 
However, this optimism is based on the assumption that the world will slowly return to "normal" as vaccines work and economies open up more and more. The flaw to this thinking is, no one really knows for sure how long the Covid-19 pandemic will last. Already, we have seen a new variant of the virus sparking fear of yet another wave of infections across the globe. The likelihood of more variants to come seems to be a high probability.
Today, more people are warning that inflation is no longer transitory. Fitch Ratings, in a recent report, warns: "The global inflation shock has intensified in recent months as annual inflation rates in many of the largest economies climbed to their highest levels in years and even decades."
By now, most people know that the US is one of the epicentres of rising inflation. In October, US inflation climbed to 8.4% year on year and 6.8% in November, the highest levels since the early 1980s. In Europe, inflation is also rising faster than expected. The eurozone recorded an inflation rate of 4.9% in November while emerging markets saw even bigger hikes.
Brazil's inflation rate soared to 10.7% in November, Turkey's rose to 21.3% and Russia recorded an increase of 8.4%. In contrast, Asia is not seeing serious inflationary pressures yet, but economists aren't too sanguine either, going forward.
On the home front, Malaysia was in a deflationary mode for most of 2020. The uptick came in March this year, creeping up slowly from a decline of 0.1% to a high of 4.7% before falling to 2.9% in October. For the January to October period, inflation, as measured by the Consumer Price Index (CPI), averaged 2.3%. These levels may not be high or a threat to economic recovery, but the inflation red flag is up nonetheless. More so when on the ground, many products and services have seen a big jump in prices in recent months, certainly by a bigger quantum than reflected in the CPI.
The duration and magnitude in the rise of inflation across the world is causing surprise, dismay and, for policymakers, a quandary. A question that needs to be asked is this: How long and how high do prices have to rise before inflation becomes real, and must be dealt with?
The longer inflation is viewed as transitory, the bigger the probability of policy errors, and this is what many economists are worried about. In fact, policy errors on tackling inflation have been cited as one of the biggest risks to the world economy and financial markets in 2022.
Herein lies the policy dilemma. Should central banks start to normalise interest rates, or continue adopting an accommodative stance so as not to derail the fragile recovery that is taking place in the global economy?
In the US, the Federal Reserve has already started to reduce asset purchases by US$15 billion a month. A view is that if inflation continues to be high, the Fed will likely double the reduction of its bond purchases to US$30 billion a month until March next year. From there, it may start raising interest rates. 
In Malaysia, economists generally do not think that Bank Negara Malaysia will raise rates until the third quarter of 2022. The overnight policy rate currently stands at 1.75%.
Most economists see room for monetary policy to remain loose for longer, given that inflation has remained within the 2% to 2.5% (average CPI rate for 2021) threshold level for now. Still, there is a risk of CPI breaching the threshold, which may trigger central bank action. 
Thus, the CPI performance in the next few months will bear watching. If rising prices prove to be stickier than expected, it will be interesting to see how the central bank will respond.
This will be against a backdrop of still weak economic growth, high household debt levels and high youth unemployment. The loan moratorium introduced during the several episodes of lockdowns in the country has helped many households and business entities deal with the economic hardship caused by the pandemic.
Note that Malaysia's GDP growth faltered in the third quarter of 2021, contracting 4.5% from the same period a year ago. In 2020, the economy contracted 6.4%. For the nine months of 2021, growth came in at 3%.
At a time when the economy is still floundering, too quick a tightening of monetary policy will hurt consumer spending and private investment and pose a risk to recovery. There is also concern about stagflation — a period of no growth with high inflation.
For now, Bank Negara still has room to stay dovish. But in 2022, the policy dilemma for the central bank may well be, to raise or not to raise.