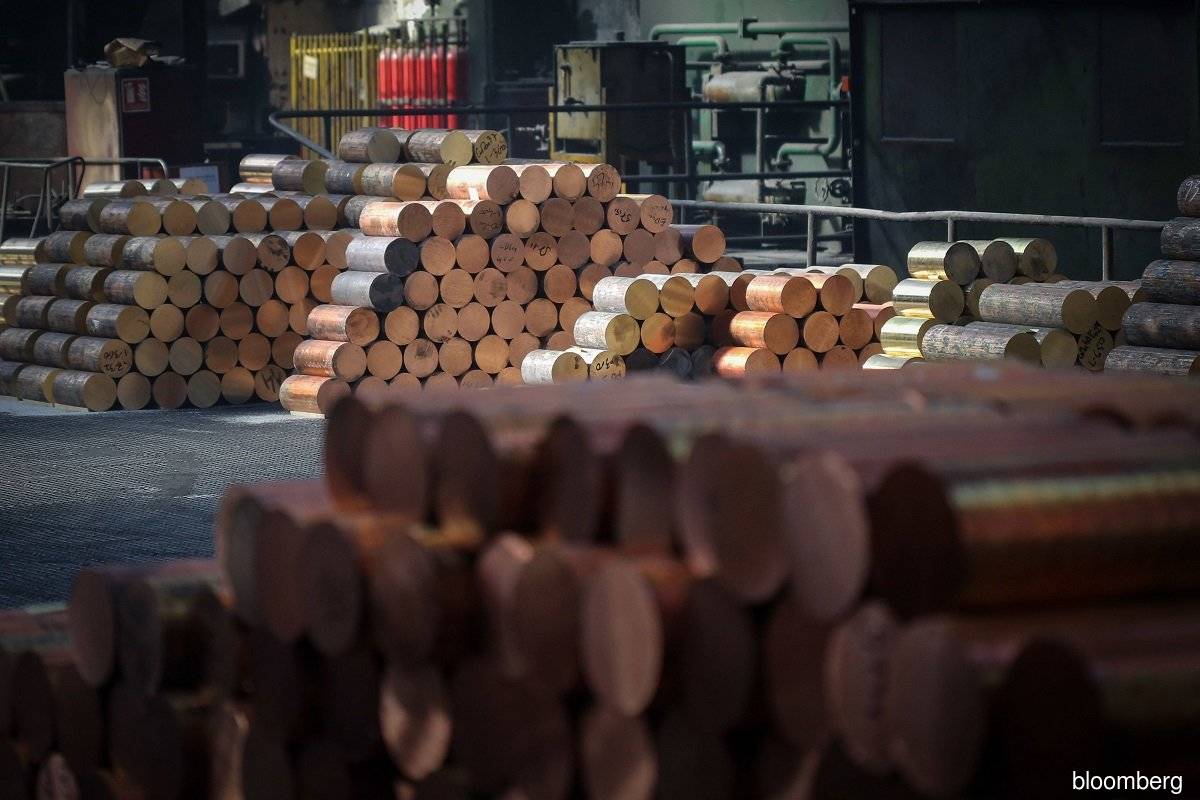 BENGALURU (July 6): Copper prices fell on Wednesday (July 6) to their lowest since November 2020, weighed down by a robust US dollar and threats to demand from heightened fears of a global recession and renewed lockdowns in top consumer China.
Three-month copper on the London Metal Exchange (LME) was down 2.5% at US$7,483 (about RM33,104.79) a tonne as of 0440 GMT, its lowest since Nov 27, 2020.
The most-traded August copper contract in Shanghai dropped 5.5% to 57,550 yuan (US$8,582.76 or about RM37,953.16) a tonne by the midday break.
The dollar stood tall near a 20-year peak against the euro, making greenback-denominated metals more expensive for other currency holders.
"The base metals complex remains pressured by macro headwinds stemming from China's Covid-19 lockdowns and the impact of monetary policy tightening and slowing global growth on demand," Standard Chartered said in a note.
Adding to slowdown worries, business growth across the eurozone slowed further last month, according to a survey in which forward-looking indicators suggested that the region could slip into a decline this quarter.
In 2022, supply side may exceed the demand side in the base metals complex. Investors are refraining to take a large position in this market as recession fears mount, said Vandana Bharti, an assistant vice-president of commodity research at SMC Comtrade.
Covid-19: China is fighting Covid-19 flare-ups on multiple fronts across the country, including an emerging cluster in Shanghai, spurring mass testing drives and fresh restrictions.
Interest rates: Central banks around the world are raising interest rates sharply to rein in soaring inflation, restraining economic growth. 
Markets: Asian stocks slipped as investors' fears deepened that the continent is leading the world into a recession.
Other metals: LME aluminium fell 1.3% to US$2,361.50 a tonne, zinc lost 1.1% to US$2,960, lead fell 0.5% to US$1,928.50 and tin dipped 4.4% to US$24,860. Shanghai aluminium lost 3.6%, zinc fell 2.3%, nickel dropped 4.6%, lead eased 0.4% and tin shed 5.6%.