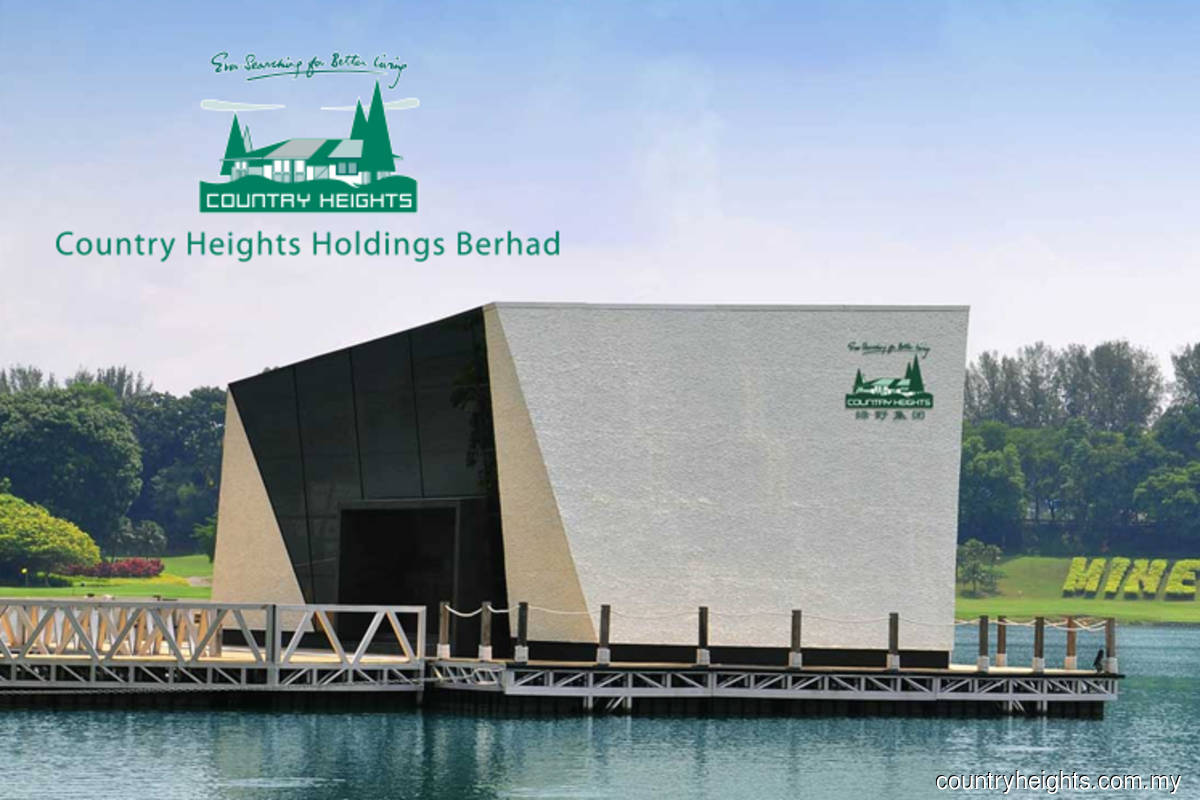 KUALA LUMPUR (Dec 29): Shares in Country Heights Holdings Bhd topped RM2 after the group inked a licensing and collaboration agreement with JD.com to bring its omnichannel e-commerce platform to Malaysia.
The counter, which hit limit up to close at a multi-year high of RM1.98 on Tuesday (Dec 28), continued to trend higher on Wednesday.
It opened 13 sen or 6.57% higher at RM2.11, and then rose to a high of RM2.14.
However, it later succumbed to some mild profit-taking, which saw the stock settling at RM1.93 at 12.19 pm, falling five sen or 2.53%.
The counter saw 9.04 million shares traded.
Country Heights announced on Tuesday that it had entered into a licensing and collaboration agreement with Beijing Wodong Tianjun Information Technology Co Ltd, a wholly-owned subsidiary of JD.com, a leading technology-driven e-commerce company in China.
The collaboration will lead to the development of JD.com's omnichannel business model using its technologies and Country Heights' resources for the Malaysian market.
JDMines Sdn Bhd will be set up to operate this initiative. It will be 70%-owned by Country Heights, with the remaining 30% owned by Star Pulse Sdn Bhd, a technology incubator that will be working with Country Heights on the implementation and execution of the omnichannel business model.
With this collaboration, JDMines will build the first physical store of about 100,000 sq ft of retail space on the ground floor of the MINES International Exhibition and Convention Centre (MIECC) in the Mines Wellness City, Selangor.
Country Heights recently returned to the black by achieving a net profit of RM18.65 million for the third quarter ended Sept 30, 2021 from a net loss of RM5.37 million a year ago.
The turnaround, however, was due to the sale of a parcel of land located at CH Damansara.
Underpinned by the land disposal, the group's revenue soared close to nine times to RM70.57 million from RM7.92 million a year ago.
For the nine months ended Sept 30, 2021, the group also returned to the black by posting a net profit of RM8.05 million, compared to a net loss of RM17.67 million a year earlier. Its revenue also climbed more than three times to RM86.71 million from RM25.67 million.
In October, Country Heights announced that it would acquire assets worth RM554 million from its executive chairman and controlling shareholder Tan Sri Lee Kim Yew's private investment holdings.
The deal, however, was downsized to RM507 million in December.
The acquisition would be satisfied via issuance of new Country Heights shares at RM1.4525 apiece.
Read also:
Country Heights inks deals to pursue digital transformation plan
Country Heights jumps to multi-year high on JD.com Malaysia venture collaboration
Surin Murugiah & Lam Jian Wyn