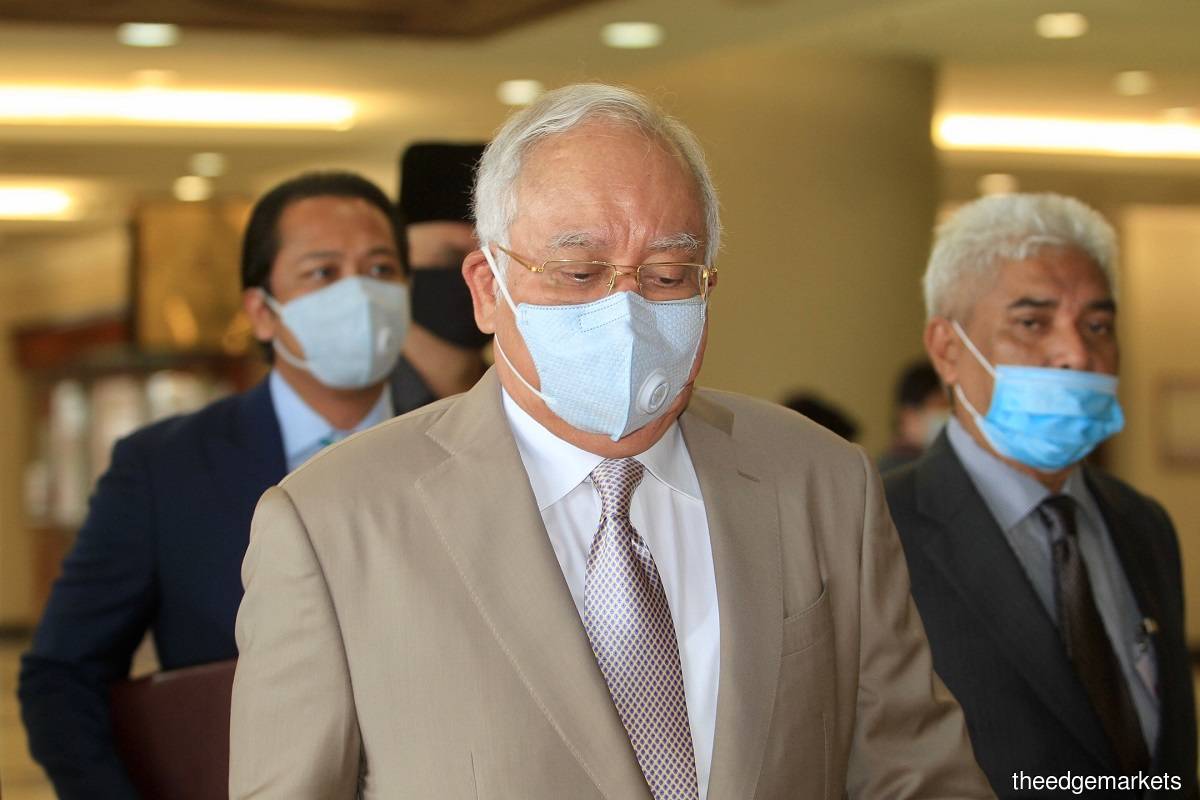 PUTRAJAYA (Sept 2): The Court of Appeal has fixed Oct 15 as the first case management date for Datuk Seri Najib Razak's appeal against his conviction in the SRC International Sdn Bhd case and his resulting sentence of 12 years' imprisonment and a RM210 million fine.
The prosecution is also appealing the sentence meted out by High Court judge Justice Mohd Nazlan Mohd Ghazali to the former premier on July 28.
The case management was fixed before the court's deputy registrar Darmafikri Abu Adam.
Najib's lawyer Muhammad Farhan Shafee confirmed the court had fixed the date for the first case management.
It is understood that the record of appeal that comprises the grounds of judgment from Justice Nazlan is almost ready to be printed by the High Court.
After the record of appeal is completed, the defence and prosecution will then file grounds of appeal before the court fixes a date to hear both the appeal and cross-appeal.
On July 28, Justice Nazlan found the former premier, the highest ranking politician, guilty of all seven charges in relation to the RM42 million of SRC funds and the abuse of power as to the RM4 billion loan approved by Retirement Fund Inc (KWAP) for SRC.
Following that, the court sentenced Najib to a total of 72 years in jail in actuality, and a fine of RM210 million. However, Justice Nazlan ordered the jail sentences to run concurrently, resulting in the former Umno president and Barisan Nasional chairman to be jailed for 12 years.
The defence filed the notice of appeal on July 30, while the prosecution filed their cross-appeal on Aug 7.
Read also:
Prosecution appealing against Najib's sentences in SRC conviction
Edited by Lam Jian Wyn