This article first appeared in Options, The Edge Malaysia Weekly, on August 12, 2019 - August 18, 2019.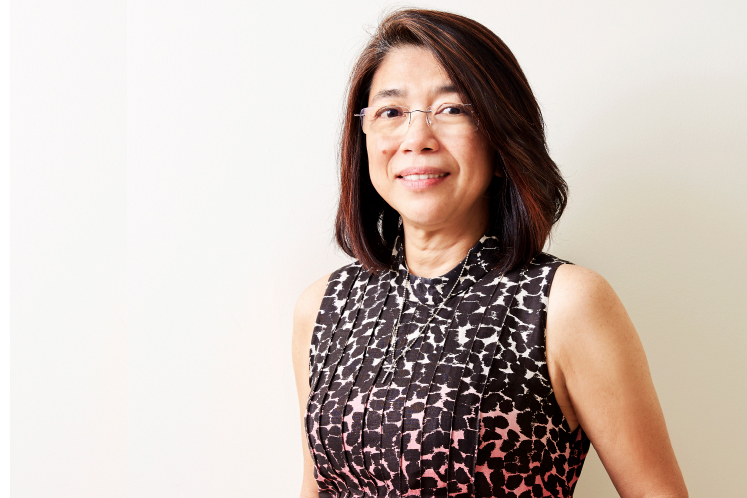 A desire to give poor patients the same chance at treatment as those who can afford to pay moved Mary Chen to set up Beacon Hospital in 2010
Patients who ask Mary Chen what she does at Beacon Hospital do a double take when she gives them a straight answer. When they find their tongue, the ­usual reaction is, "Haah? Founder ah?" Then, to ­emphasise their incredulity, they add that she could pass for their neighbour.
The homely association is not surprising as those warded at the cancer specialist hospital would have met executive director Chen as she goes on her daily rounds after office hours, to chat with and comfort patients, often lending them a shoulder to cry on.
"People cry because they can see we really help, not just talk. It is very important for patients to have peace. I always tell my staff to treat all of them like their brother, sister, mother or father. If we use our heart to treat, it is a different service already. If a patient cannot swallow, I will tell her, 'Okay, my cafeteria will bring you some soup this afternoon. You must finish it ah, it's very expensive' — to make her eat."
Empathy for those whose lives have been turned upside down by illness makes her cry with them. "Cannot tahan," says Chen. "They have no choice and I really can't do anything. So I try to give them love."
Hers is a practical affection, manifested in cutting-edge facilities housed in a hospital originally established 14 years ago as Wijaya Inter­national Medical Centre. The man behind it, ­Datuk Seri Tiong King Sing, invested almost RM100 million to bring hi-tech equipment into Malaysia to treat cancer.
Chen took over the hospital in November 2010 and renamed it Beacon, as suggested by medical director Datuk Dr Mohamed Ibrahim Abdul Wahid.
"I did not understand what a beacon is. They said at the seaside, you have the light [in] the darkness. Suddenly, in my mind, I thought, okay lor, because when a person is first diagnosed with cancer, the world becomes very dark for him — there is no hope. So Beacon comes in to give light by providing the top doctors, machines and service."
For the full story, pick up a copy of The Edge Malaysia (August 12, 2019) at your nearest news stands or visit optionstheedge.com.