This article first appeared in The Edge Malaysia Weekly, on July 12, 2021 - July 18, 2021.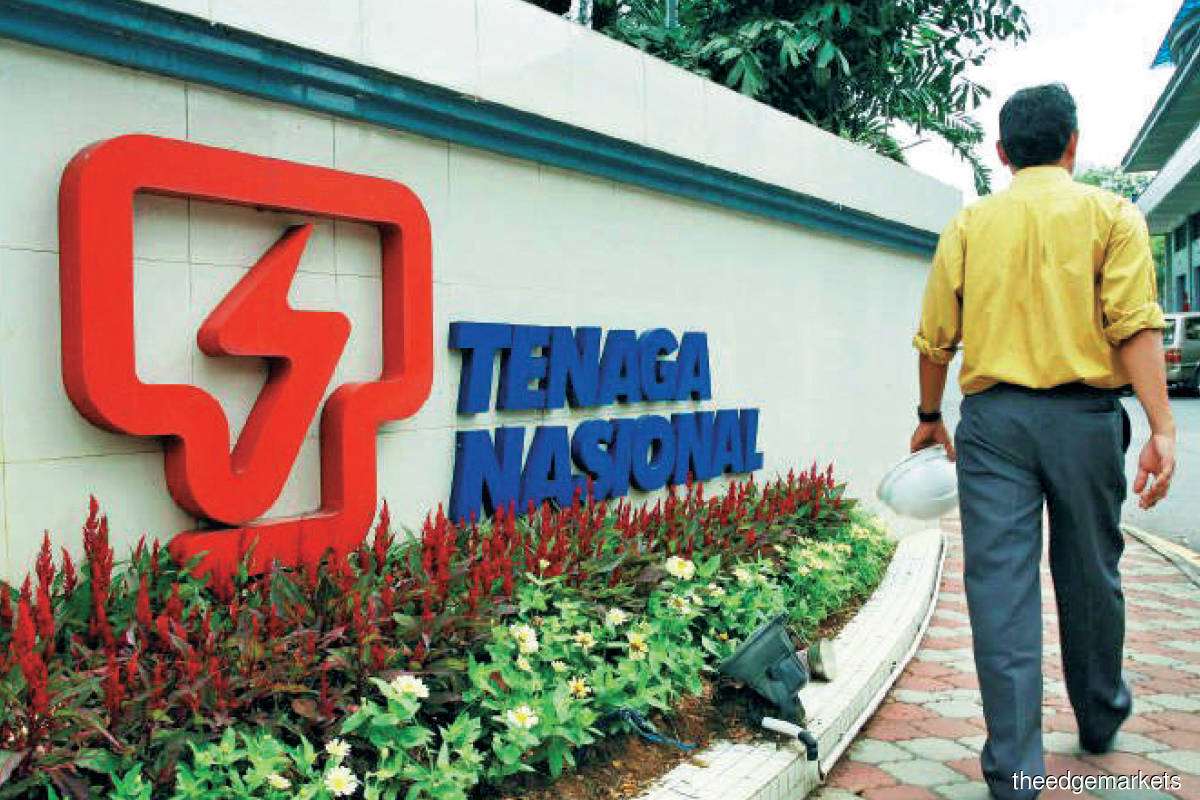 AFTER successfully hooking up about 90,000 homes in Melaka and Perak with internet connectivity, Tenaga Nasional Bhd is upbeat on its prospects as an infrastructure provider in the telecommunications space.
"Somehow, in the value chain, you will find Tenaga's presence being quite critical for the viability of any infrastructure development, including 5G," says Tenaga president and CEO Datuk Baharin Din, when asked whether the utility giant would have a chance to be involved in 5G infrastructure building. "We are in talks with the government. That's all I can say."
Tenaga's 18,000km-long fibre-optic network is an asset that could earn recurring income, like its transmission grid. Its plan to activate its fibre-optic network along its transmission and distribution grid coincides with the government's Jalinan Digital Negara (Jendela) initiative, which is set to improve fixed broadband connectivity nationwide, achieve 100% 4G coverage and begin 5G deployment this year.
Malaysia's 5G rollout thus provides exciting growth opportunities.
On July 5, Digital Nasional Bhd (DNB), the government's special-purpose vehicle tasked with executing the 5G rollout, announced that Ericsson had been selected to design and build Malaysia's nationwide 5G network.
The project is estimated to cost RM11 billion and will incorporate tower rental and fibre leasing, with the latter possibly proving to be lucrative for fibre asset owners such as Tenaga.
It is understood that DNB is likely to lease the existing fibre-optic cable network owned by different parties, including Tenaga and the telecommunications companies. However, more needs to be built and, for that, DNB will have an open tender to award the jobs.
While microwave backhaul through towers is the most common technology for 4G/5G backhaul, fibre is the preferred choice to confidently support 5G implementation such as the Internet of Things, where smart household appliances — dozens in each home — eventually flood the network.
"You see our pole at the doorstep of most premises in the country — that says something about our competitive advantage," says Baharin.
Like he says, Tenaga's competitive advantage is in its last-mile connectivity. Any home with electricity supply practically has Tenaga's fibre assets ready to be activated to support the 5G rollout.
Meanwhile, Telekom Malaysia Bhd (TM) is also aggressively expanding its fixed broadband infrastructure, which it says will complement the setting-up of 5G mobile sites in the future.
In January 2018, TM and Tenaga teamed up to undertake last-mile fiberisation in the country under the National Fiberisation Plan 2017-2019, but the collaboration was called off two months after the change in government in May that year.
In addition, Malaysia's telco giants — Maxis Bhd as well as the soon-to-merge Celcom Axiata Bhd and DiGi.Com Bhd — will jointly develop and share fibre infrastructure as backhaul deployment to their base stations, focusing on 4G and potentially support 5G new sites as well.
On the other hand, another key infrastructure player in the picture is Axiata Group Bhd's edotco Group Sdn Bhd, which owns and operates the bulk of the telco towers in the country.
This year, Malaysia will see 5G rollout in Kuala Lumpur, Putrajaya and Cyberjaya, followed by Selangor, Penang, Johor, Sabah and Sarawak in 2022 and other states in 2023.
"At the moment, the industry is consolidating, the people are collaborating, and Tenaga is no exception," Baharin comments.
"We are quite open to that consolidation and to collaboration with different parties that see any mutual benefit of working together. It's a question of where and when we can go in. It's quite a crowded market."
Thus far, Tenaga's fibre venture has largely revolved around the provision of broadband services to operators riding on its infrastructure.
Since last year, Tenaga's wholly-owned unit Allo Technology Sdn Bhd has partnered with Astro, DiGi and Celcom to lease its assets, using a wholesale model. The utility group is now activating its fibre assets in Perak, Penang, Kedah and Johor, with a revised target of connecting 180,000 premises by year-end.
"The contribution is small at the moment, yes, but we see a future ahead," says Baharin.