This article first appeared in The Edge Malaysia Weekly, on May 9, 2022 - May 15, 2022.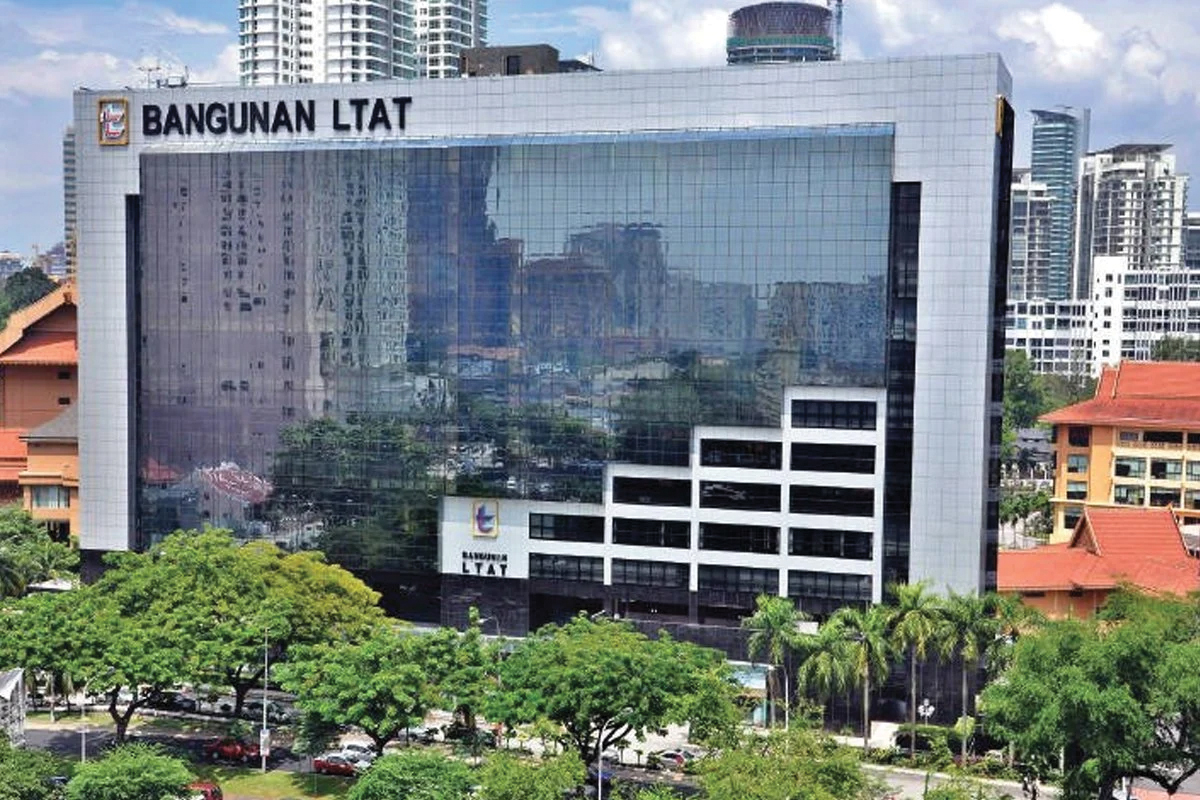 DATUK Ahmad Nazim Abdul Rahman, who joined Lembaga Tabung Angkatan Tentera (LTAT) last June, is its third CEO in two years. With his experience as CEO of Pelaburan Mara Bhd, he seems comfortable discussing investment and asset allocation strategies. But given the short stints of his predecessors, the question remains whether he will stay on long enough at the retirement fund to carry out the reforms that have been put in place.
Following are excerpts of The Edge's interview with Nazim.
The Edge: LTAT's main task is to give good dividends to its members. Since 2018, that has come down quite a bit. Are we going to go back and see the good days of 12% to 15%?
Datuk Ahmad Nazim Abdul Rahman: It would not be sustainable to go back to that teen-per cent dividend returns. I'm happy to mention we recently announced a dividend of 4.1%, and that is the highest since 2018. LTAT is a retirement fund, which means we have got to take a long-term view of providing a stable and sustainable return. So, anything above 1.25% above the FD rate and comparable to our institutional investor peers would be the right benchmark for us.
You wouldn't want to have too much concentration on certain assets?
That will have to be the case. For the return to be sustainable over the long term, we need to have a diversified portfolio. In the previous years, it was a bit unbalanced. More than 40% of our portfolio is in Boustead (Holdings Bhd), Affin (Bank Bhd), and a few other companies within the group.
Boustead Holdings and Affin have been looked at as core holdings, where you wouldn't go below 20%. Are you looking at reducing stakes in these two core holdings?  
Yes, that would have to be our strategy. The key is to rebalance and diversify our portfolio. But, of course, it will have to be done at the right price … It wouldn't be in the immediate future, the focus right now is to have all these assets restructured first, so that we can enhance the value of these core holdings because they are the ones that affect the solvency level of the fund.
But you would still want control of the group.
[The portfolio option] will be guided by the SAA (Strategic Asset Allocation) framework. First thing is we've got to enhance the value before we decide what to do with these assets. That will have to be our guidance. There is no other consideration in play.
We've got to be disciplined and objective if we want to operate as a retirement fund, operating within the constraints of the framework. When it comes to divesting legacy assets just like any other investment fund, there will always be pushback. Of course, there is the sentimental value because the long-held investments have been generating good returns in the past.
But our investment decision should not be guided by sentiments. It will have to be driven by an objective measure like the SAA.
What about entities like Pharmaniaga, Boustead Plantations, BHPetrol?
Fortunately, these companies give good dividend returns. BHP is one of those that have seen their value enhanced over time, apart from [getting] strong financial returns. Boustead Plantations is benefiting from high palm oil price, with the new management doing the necessary to improve the yield. Pharmaniaga is leveraging its success in vaccine deployment and expanding into the retail market and increasing its distribution network, which includes the international market. We should be able to see their value increase in the medium term.
But others have not done so well. Our exposure to the Coca-Cola manufacturing plant in Nilai has not yielded any returns.
But again, the investment strategy of retirement funds like us cannot be guided by those [returns] alone. It needs to diversify away from concentration risks.
One of the main focuses during my first 10 months on the job was to review the portfolio of assets, which is highly concentrated and threatens the solvency of the fund. We looked at how we can restructure the portfolio, especially those that we have significant stakes (in).
Do you feel that the reason why Boustead Holdings' performance has been below its true value is really because of Boustead Naval Shipyard Sdn Bhd (BNS)?
I would say that it is one of the biggest impediments for the company. Because, No 1, the level of liabilities within BNS, its negative shareholders' equity, pose a major threat to Boustead Holdings' financial position.
No 2, because of the issues associated with the littoral combat ship (LCS) project, it will be difficult for them to go to the market to seek funding, even to restructure. Financing will be quite difficult for the group because of this one particular issue. So, you take that out, they should have a clear pass to move ahead as a business entity.
So, that means that it will still be some time before LTAT can reach this strategic asset allocation that you envision, considering you still have to complete the restructuring of Boustead, for example?
It will take some time, of course, but we are moving towards achieving those frameworks. I don't think we can give a specific timeline on when we can achieve that, but that is really our focus at the moment.
LTAT holds about 61% of BNS. So going forward, would you like to see that reduced?
Yes, certainly, and it is in line with the group's strategy and in the best interests of LTAT.
BNS was formerly PSC Industries. It has been having problems. Previously, it started at the offshore patrol vessels (OPV) project.
Exactly, so there are a lot of problems inherited from the past. And the effects are being seen today. There was a privatisation agreement then, where the government committed to a certain number of ships to be constructed by the company.
They couldn't deliver. When Boustead stepped in and took over the company, it inherited those liabilities and debts that they've got to settle over time.
It is not an easy solution for us. The issues are so multifaceted that we really need to come to a compromise to come out with a comprehensive solution.
There are a lot of legacy issues. There is also the issue of the relocation of the army camp from Sungai Besi. The contract was awarded by 1Malaysia Development Bhd (1MDB). You didn't get paid.
The relocation is already done, we have performed our part of the contract. Of course, issues relating to payment are something that we have got to discuss with the relevant authority.
No doubt there are legacy issues but there's nothing much we can do, apart from restructuring some of the assets.
Right now, at least with the Transformation Plan, we are putting in place all the right frameworks to make sure that some of the issues do not recur.
There are some perpetuals in Boustead Holdings. As a major shareholder, would LTAT like to see them restructure the perpetuals?
Yes, we would like them to restructure because it's a very high cost for the company. Naturally, we would like to see the perpetual sukuk restructured ... Well, if they could retire [them], then it would be better. But it depends on the overall strategy of how we deal with the debt within the group.
Previously there was a plan to privatise Boustead Holdings. That has been shelved?
That has been shelved. The idea to privatise was for LTAT to capture the actual value of the asset as it was then trading at a price far below its NTA (net tangible assets). But there were also execution risks that come with privatising the asset — how do you restructure, what do you do with those assets, when do you exit? Those are the factors that have got to be taken into account.
Some were saying that by taking it private, then you would have a free hand to do what you like.
Certainly there are pros and cons of doing that. But I think the most important is you've got to be able to have the financing to do that as well. You take it private and your financing option is quite limited to only the debt funding.
Would you be able to comment on the asset sales at Boustead Plantations, Boustead Properties? Will these asset sales continue?
The disposal of some of the assets within the Boustead Group is part of the overall strategy to reduce its gearing level and enhance its value. They will continue if they fit within the strategy and are at the right price.
If you talk about restructuring, the group is so big. Which area do you think is the low-hanging fruit?
I'm afraid there's no low-hanging fruit that would make a substantial impact on our financial position. Certain companies like Affin Bank are now on a positive trajectory already, so apart from expansion, there is no urgent need to restructure.
It doesn't need more capitalisation?
At the moment, no. They have got enough capital to expand right now.
There were rumours of a sale of your stake in Affin Bank.
Whatever decisions to be made with regards to our interest in those companies will be guided by our strategy in relation to the SAA framework.
Affin Bank announced an increase in income and earnings last year. If this momentum continues, we should be able to see its market value enhanced in the medium term.
Aside from LCS, which ties up with the group's debt, are there any other low-hanging fruit or issues that are critical that you want to address early on?
I would say those that need immediate attention are those that affect the solvency of the fund. Those issues relate to the value of our investment assets. So the immediate attention will have to be given to do things to enhance the value of these assets. A major portion is Boustead.
Is there a specific mandate that you have given to Boustead?
Boustead is reinventing itself into a technology and sustainability-focused organisation. I think the management of Boustead have got clarity in terms of their mission, what they need to do to enhance the value of the company. We assist by addressing some of the key issues that require buy-ins from multiple stakeholders.
As a statutory body, a retirement fund with public interest at stake, if some of the issues are not resolved, it is a lot easier for us to work together with some of the external stakeholders and get buy-in from these parties.
That's what we are doing as a shareholder, to assist them in facilitating some of this restructuring work.
Like in the case of LCS.
In the case of LCS, LTAT took steps to work closely with the Ministry of Defence, the Royal Malaysian Navy and all the other government stakeholders to produce a solution that is workable and acceptable to everyone.
You would like to see 20% of the asset portfolio in fixed income? Private equity reduced to 10% from 20% now, and equities, 50% and more diversified?
Yes, it will be more diversified across multiple asset classes. For real estate and private equity, we aim to reduce from the current level of more than 20% to 10% each. For equities, we have to classify those into legacy equities with unrealised losses. And the new equity investments that we started in 2018-2019 are classified under trading fund, as well as the OCI (other comprehensive income) investment where we generate dividend returns.
New investments would be things like?
New investments have got to be liquid. If we were to get into an equity investment, that investment would have to allow us to exit at any time. Holding a significant stake where we have a controlling power is just not the right model moving forward.
What do strategic assets that make up 10% in your asset allocation target refer to?
We already have exposure to some of the defence-related business. Because LTAT is part of the ecosystem of the armed forces and therefore, having a stake in defence-related businesses is a natural course for us, we are maintaining a small exposure ... These are the non-listed ones.
Any update on the development of the Bukit Jalil land? (LTAT is seeking a partner to develop a 64.5-acre plot in Bukit Jalil, Kuala Lumpur.)
We have concluded our RFP (request for proposal). We invited 50-plus companies for the RFP. We received about six submissions. The board will make a decision soon.
As a retirement fund, most people like to compare you with the Employees Provident Fund (EPF), your 4.1% versus EPF's 6%. How do you handle this?
Both are still managing, essentially, the retirement fund of our respective contributors. But, of course, there are major differences between the two.
In the case of EPF, you've got contributors being added to the fund every year. In our case, we are limited by the number of armed forces personnel, currently at about 112,000 contributors. That limits our scope.
So when you have a small fund and, at the same time, an imbalanced portfolio, it is difficult to generate the returns that you [would] like. You've got a concentrated portfolio [with] more than 40% in two assets that do not give you the returns. You are expected to use about 20% of your portfolio to generate returns for the entire fund. That is really one challenge that we are trying to address with all these rebalancing portfolio strategies.
The EPF has close to RM1 trillion, so that gives them a lot of leverage to invest in multiple asset classes. And then, of course, if you have got all the right frameworks put in place [earlier]. Their investment overseas, for example, they have done that since 2006, and we are only starting now.
But at least when it comes to dividend returns, we are moving toward this benchmark. We have a mission of 5:50 — to declare 5% in conjunction with our 50th anniversary.
It is also a significant year for us to make the transformation from the previous model of operation. For that, we are undergoing the process of amending the Armed Forces Fund Act, so that all our investment activities, governance and risk framework are embedded into the act — hopefully it can be passed this year. With all these in place, we can have that right framework and strong foundation of governance for us to survive over the next 50 years.
Is it fair to say that in the past, there have been asset sales that helped to keep the flow of dividends? How did they manage the high-teens dividend payout previously for the last 10, 15 years, and why is it so different now?
Just to give an example. In 2016, 2017, LTAT entered into sales transactions of some property assets with Boustead. But the income was recognised without the transactions being completed. So, it translated into dividend returns.
In 2018, the management relooked at some of these transactions and, as you know, the 2017 account had to be restated. That brought the retained earnings down to negative RM170 million. But that has now been reversed, we have moved upwards, and rebuilt the retained earnings to RM338 million as of March this year.
One of the great achievements, I think, is that we declared dividends last year without taking anything from the retained earnings. It is entirely from our net profit. Moving forward, that will have to be the case.
Would that be embedded in the amendment of the act?
That will have to be embedded in our dividend policy.
Are you incorporating environmental, social and corporate governance (ESG) into your business?
Well, our focus right now is on the G, the governance part. So we [have to] strengthen those, then we [can] look into the environmental and social. Right now, the approach is taking the bull by the horns. To really go down, roll up your sleeves and do the dirty work of restructuring the group. It's very important because, well, you would never [have] imagined that we didn't have those governance frameworks in place in the past.
LTAT did not adopt the GLC Transformation Programme when it was unveiled in 2006.
LTAT was part of it but I think it wasn't executed.
If you adopt the GLC programme at the strictest level, you cannot have politicians on the boards?
The act provides the authority to the minister to appoint [the board]. But I think the question is not really about having a politician on the board or not. As long as the board operates within the framework put in place, according to the right policies and guidelines, and recognises that this is the framework that will guide the decisions of the board, we should be safe.