Click / Tap image to enlarge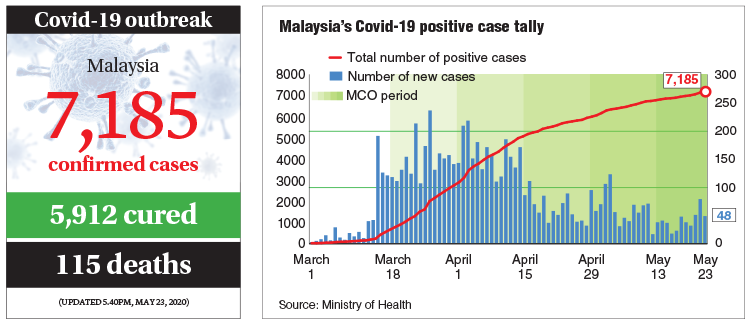 Click / Tap image to enlarge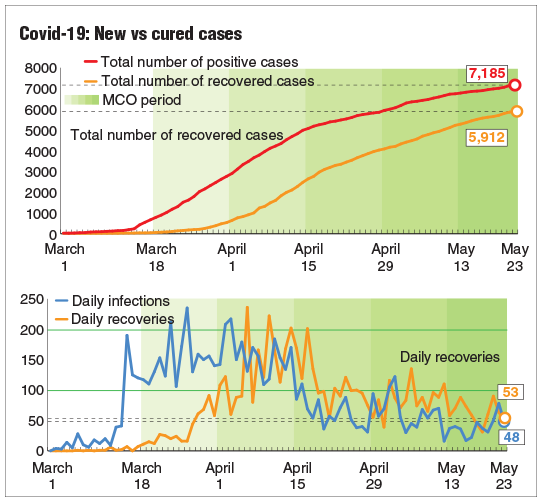 Click / Tap image to enlarge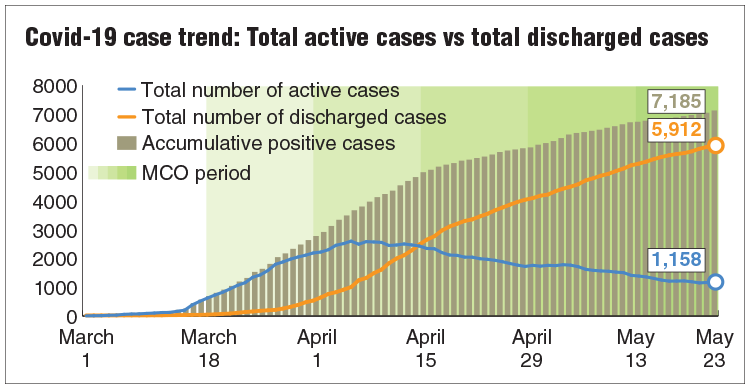 Click / Tap image to enlarge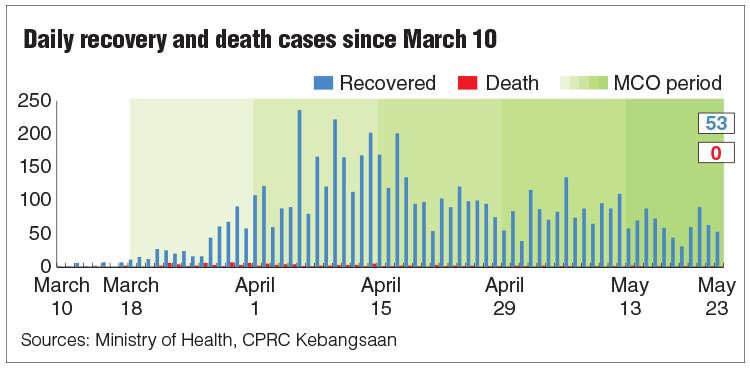 Click / Tap image to enlarge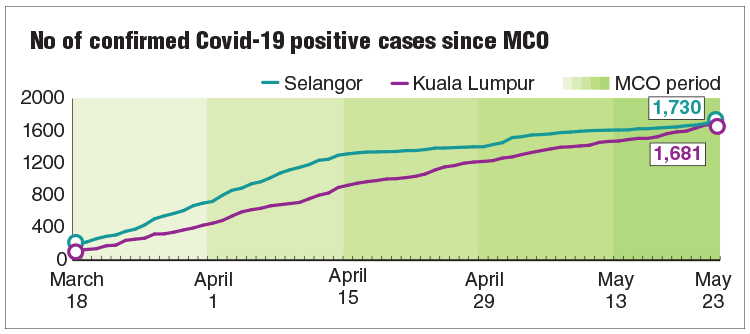 KUALA LUMPUR (May 23): Malaysia's new Covid-19 cases fell to 48 cases as of noon today, of which four were imported cases and 44 were local transmissions.
Of the 44 cases, 25 involved foreign nationals and out of these, 21 cases were detected among those detained at the Semenyih immigration custody depot, said health director-general (DG) Datuk Dr Noor Hisham Abdullah in his daily statement.
He said that a total of 1,752 samples had been taken from the Semenyih depot cluster out of 1,631 migrants that have been isolated there, as well as the 121 staff working at the depot.
The foreign nationals were already in detention before the enforcement of the movement control order (MCO) starting on March 18, according to Noor Hisham.
Noor Hisham announced that the 21 cases at the Semenyih depot represented a new cluster of cases in the country.
This is the second immigration depot cluster in the country detected so far; on Thursday, the ministry announced that a cluster had emerged at the Bukit Jalil immigration depot after 34 new cases were confirmed overnight.
To date, there are 60 confirmed cases in the Bukit Jalil immigration depot cluster.
Meanwhile, the Pedas cluster and the construction site cluster in Setia Alam only recorded one case each for the day, while the remaining 31 clusters did not have any new cases.
The number of active cases fell to 1,158 today, the lowest since 1,157 active cases on March 22.
From the total patients currently receiving treatment, nine were in the intensive care unit (ICU) with five patients requiring ventilators to breathe.
Meanwhile, 53 patients recovered today, bringing the number of those fully recovered and discharged to 5,912 cases (82.3%).
Noor Hisham added that there was no fatality reported overnight, keeping the country's death toll at 115 cases or 1.61% of the total number of cases.
This brought Malaysia's total number of cases to 7,185.
Stay at home. We will deliver the news to you at theedgemarkets.com.