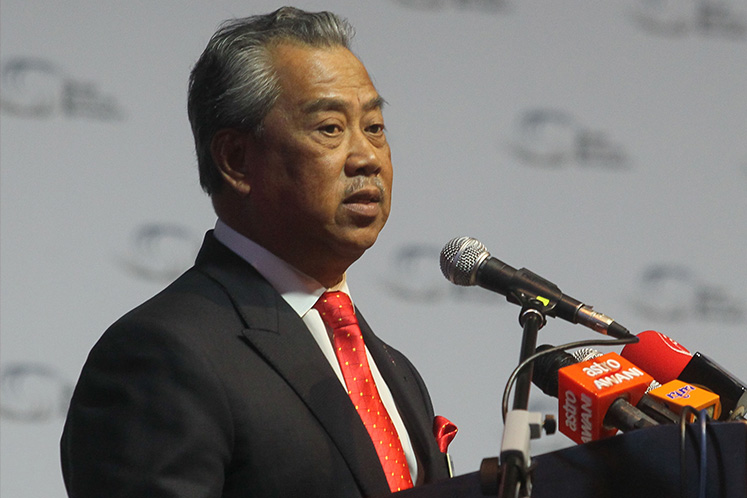 KUALA LUMPUR (May 22): Prime Minister Tan Sri Muhyiddin Yassin is undergoing two weeks of self-quarantine beginning today after attending a post-Cabinet meeting with an officer who tested positive for the coronavirus.
According to a statement from the Prime Minister's Office, (PMO), Muhyiddin was tested this morning and the results came back negative.
However, he is required to undergo quarantine for 14 days under Section 15 of the Prevention of Infectious Diseases Act 1988.
Muhyiddin had chaired the post-Cabinet meeting on Wednesday at his office in Putrajaya, and one of the officers who attended the meeting later tested positive for COVID-19, the statement said.
It said all the attendees of the meeting have been instructed to undergo screening tests, and quarantine themselves in their house for 14 days starting today.
The statement said precautionary measures, such as social distancing and strict health care, have always been practised in every meeting held at the PMO.